Saudi Arabia and Russia agreed to cap output at January 11 production levels. Venezuela and Qatar joined the agreement and while some pundits will view this as a major development, in reality this was simply a face-saving exercise. The thing is, both Saudis and Russians have been pumping at max capacity and in reality this freeze is a formalistic gesture rather than an output cap. The output in both countries had no room to grow.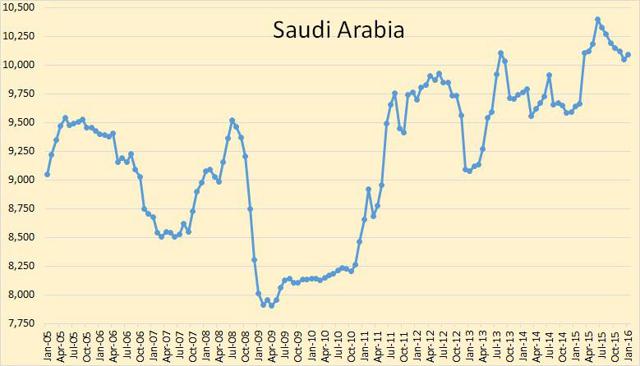 Click to enlarge
source: peakoilbarrel.com
Russian production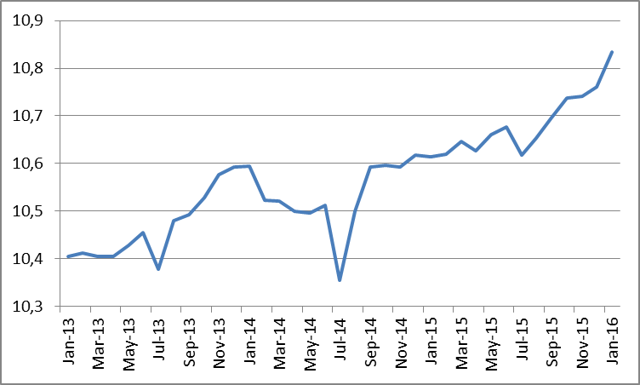 Click to enlarge
Source: Russia's Ministry of Energy
As can be seen on the charts, Saudi Arabian production has been falling for several months whereas Russian production has increased a little more than 200k barrels/day over the past 12 months despite firing on all cylinders and was expected to plateau and even decrease based on comments from Rosneft and Lukoil management.
This agreement may still prove to be useful if somehow Iran and Iraq join and also cap production at January levels. These two nations are the only producers in the world with capacity to significantly expand production from current levels. Otherwise, OPEC production will continue to increase and keep a lid on the price of oil (NYSEARCA:USO) for the foreseeable future.
Another small positive is the fact that Russians and Saudis can sit down and talk to each other even with the backdrop of bitter rivalry in Syria. While the outcome of these particular talks has very little essence on the overall supply of crude in 2016, it is important for traders to start pricing the potential for further collaboration.
I personally think, it is not in the near-term interest of both parties to see price of crude spike higher and provide an additional lifeline to some of the higher-cost producers around the world. I believe Gulf States and Russia understand that non-OPEC supply has to fall 2-2.5 million barrels over the next 12-18 months and capex must remain muted for crude oil to have a chance of repricing higher in a couple of years and maintain a sustainable higher price plateau for the rest of the decade.
Therefore, despite being short DWTI, I'm extremely skeptical of this latest agreement and moreover, I believe only sustained drops in non-OPEC production will lead to sustainably higher prices.
Related ETFs: (NYSEARCA:SCO), (NYSEARCA:UCO), (NYSEARCA:DWTI), (NYSEARCA:UWTI), (NYSEARCA:BNO)
Disclosure: I am/we are short DWTI.
I wrote this article myself, and it expresses my own opinions. I am not receiving compensation for it (other than from Seeking Alpha). I have no business relationship with any company whose stock is mentioned in this article.