Just when I thought we were about to see the final washout, the purge of all the excesses of the last five years, a real 'selling climax', they yanked the rug out from under me again last Thursday afternoon. Then, again, Wednesday and Thursday of last week may have been a feeble, but effective end to the downdraft for now. Who knows? The market's gonna do what the market's gonna do. Still, with all the bad news that the media and Wall Street pundits threw at it, it held and rallied late Thursday and in a very strong way on Friday.
The Backdrop for the Climax
We had just finished one of the worst Januarys on record. We finished it on a strong note, with the S&P trading up 47 points to 1940 (+2.4%) 1/29. By Monday of last week, we had lost all that, closing at 1851. By Thursday, we were again threatening a break below the January low of 1812. On top of this, fear trade 10 yr UST prices spiked with the yield falling to 1.54% and gold broke out, spiking to $1264 per ounce, up nearly 6% from its breakout (back down $64 since). Yikes!… Panic City!
News backdrop -
With no movement by OPEC or the Saudis to stabilize oil prices (NYSE:WTI), which had rallied in January (1/20) from $27.56 to $34.40 (1/29), the price collapsed to a new low Thursday of $26.05. At this point last , the UAE oil minister suggested "that a consensus was developing within OPEC that it was time to discuss cuts with non-members." This put a tourniquet on the market, reversed its course, but it still closed negative. Subsequently, oil has rallied strongly without confirmation of any deal.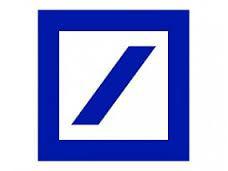 Oh yes, Fed/Monetary Policy Obsession Continues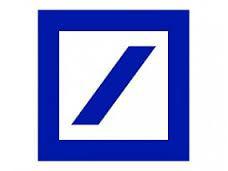 It seems our friends at Deutsche Bank cannot stay out of the limelight. A team of analysts with the bank, headed by team leader Sebastian Raedler, is out with a new report concluding that the market is toast, if Ms. Yellen and company don't ease up on monetary policy: "Without policy intervention, there is more risk of a downturn in equities" - "Only the Fed can save stocks now: Deutsche Bank" (this is CNBC's headline on the story). Give me a break!
So, this is what the market had to contend with last week, yet, no climax. Maybe, we don't get one this time. Who knows, the market's gonna do what the market's gonna do.
What do you think?
Disclaimer: The information presented in kortsessions.com represents my own opinions and does not contain recommendations for any particular investment or securities. I may, from time to time, mention certain securities for illustrative purpose, names where I personally hold positions. These are not meant to be construed as recommendations to BUY or SELL. All investments and strategies should be undertaken only after careful consideration of suitability based on the risks, tolerance for risk and personal financial situation.