Last week it was announced that Brian Moynihan, CEO of Bank of America (NYSE:BAC), received a 23% raise in 2015 to $16 million. But during 2015, the bank's shares slipped 6.4% and the dividend remained unchanged.
Like most investors, I believe executives need to prove their worth so investors should look at whether Bank of America will be increasing dividends and capital returns in 2016.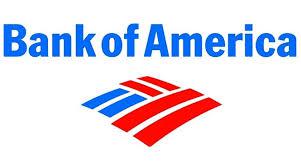 Current capital returns
The financial crisis reduced Bank of America's quarterly dividend to only $0.01 per share, but it was raised to $0.05 in mid-2014 as the bank faced constant pressure to increase its payout from income investors. Today, Bank of America's yield comes in a solid third place among the Big Four U.S. based banks behind Wells Fargo (NYSE:WFC) and JPMorgan Chase (NYSE:JPM) but ahead of Citigroup (NYSE:C).
However, dividends alone do not tell the full story of Bank of America's capital return plan. With shares trading well below book value, the bank has focused more heavily on share buybacks, allocating $4 billion compared to about $2 billion for dividend payments. While share repurchases are accretive at current prices, Bank of America also issues significantly numbers of cheap shares to its executives, balancing out part of this capital return area.
Capital return outlook
Currently, Bank of America pays out about 15% of earnings as dividends, putting it near the low end of historical bank payout ratios. With some banks such as Lloyds Banking Group (NYSE:LYG) targeting a 70% payout and many other banks targeting a 40%-50% payout, this leaves plenty of room for payout growth if Bank of America were to focus on its dividend alone.
However, Bank of America's share buyback program also uses cash that could otherwise be used for dividends and including the share buyback puts the total combined payout ratio near 40%. In theory, the bank could more than double its dividend if it were to curtail its buyback in favor of a dividend increase, but I expect the buyback to continue given the valuation of the stock and the necessity to balance out stock option grants.
With shares underperforming and the dividend yield at only 1.7%, there is no doubt pressure from investors to boost the payout, and I would expect Bank of America to make some attempt at doing so in its next capital return plan. Keep in mind that the Fed still has the power to reject capital return plans from major banks, but healthier capital levels and larger profits should help give Bank of America more room for returns in the eyes of regulators.
If Bank of America were to return 50% of earnings to shareholders, it would have about $8 billion to work with if we are conservative and use the 2015 reported earnings rather than 2016 estimates. With $8 billion to return, the bank would be able to keep its foundational $4 billion share buyback program while doubling its dividend to a quarterly $0.10 per share.
With this dividend, the yield would rise to 3.4%, putting Bank of America's yield in the same league as those of JPMorgan Chase and Wells Fargo. While these other two banks have historically stronger reputations that will likely keep their valuations higher, a dividend increase to $0.10 per share at Bank of America could help close the valuation gap as shares would be far more attractive to income investors.
Will Bank of America act?
Unlike some companies, Bank of America does not have a pattern of annual dividend increases; however, it has shown a willingness to increase its payout by doing so in 2014. Profits grew to $15.9 billion for 2015 giving the bank more capital to return, and the dividend yield and payout significantly lag those of JPMorgan Chase and Wells Fargo. Increasing the quarterly dividend to $0.10 per share would make Bank of America compare more favorably with its rivals for investor dollars while rewarding its current investors with near-term tangible returns.
While there are no guarantees, I expect Bank of America to ask for an increase to its quarterly dividend to $0.10 per share in its capital return plan as it has the capital to do so and it would be a strong positive for its shareholders.
Risks
Bank of America is certainly not without risks, and Fed approval of its capital return plan is far from guaranteed. Regulators may find insufficiencies in the bank's plans or other issues may arise as has happened before.
While Bank of America has less international exposure than some of its rivals, it would still be impacted if the U.S. economy slipped into recession. This could hurt loan growth and increase default rates impacting earnings. More recently, investors have had to take concerns over negative interest rates into account as they have become a reality at the European Central Bank and the Bank of Japan with the Federal Reserve not ruling out such a move.
Bank of America takeaway
While Bank of America's CEO received a 23% raise, shareholders in the bank have the potential to see a 100% raise in dividend income from the bank in 2016. While executive compensation policies are hotly debated, nearly all investors agree that executives only deserve such compensation packages if they produce returns for investors. I believe that increasing the quarterly dividend to $0.10 per share will go part of the way towards rewarding shareholders, although the bank will still need to perform at the fundamental level.
Disclosure: I/we have no positions in any stocks mentioned, and no plans to initiate any positions within the next 72 hours.
I wrote this article myself, and it expresses my own opinions. I am not receiving compensation for it (other than from Seeking Alpha). I have no business relationship with any company whose stock is mentioned in this article.
Additional disclosure: The author does not guarantee the performance of any investments and potential investors should always do their own due diligence before making any investment decisions. Although the author believes that the information presented here is correct to the best of his knowledge, no warranties are made and potential investors should always conduct their own independent research before making any investment decisions. Investing carries risk of loss and is not suitable for all individuals.