Warren Buffett's Berkshire Hathaway (NYSE:BRK.A) (NYSE:BRK.B) has disclosed a new position in pipeline giant Kinder Morgan (NYSE:KMI). According to the filling, the Berkshire held a 26.5 million share stake in KMI valued at $395.9 million as of 12/31/2015. The market has responded positively to this news sending shares of Kinder Morgan higher by over 5%.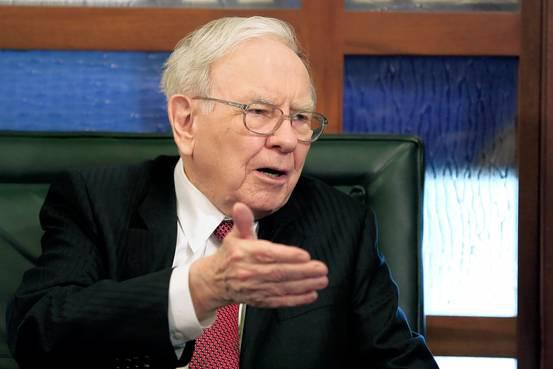 Why is Buffett buying KMI?
Shares of the pipeline company were down over 66% in late 2015 as the bearish trends in oil finally took their toll. Due to its lower share price, Kinder Morgan was locked out of the equity markets, compelling the company to lower its dividend significantly to fund its capital budget.
After cutting the dividend, Kinder Morgan is now no longer reliant on the equity markets to finance its projects. Indeed, with the company now retaining the majority of its cash flows, its credit profile has improved remarkably despite a large nominal debt load.
However, while Kinder Morgan's share price fell, its underlying cash flows have note. For 2016, Kinder Morgan expects its cash flow per share to be ~$2.13 per share, flat from 2015 levels. EBITDA is also expected to increase by ~3% from last year to ~$7.6 billion.
On a price to cash flow basis, Kinder Morgan was at one point late last year trading for under 6x, versus an over 20x multiple earlier in the year.
Given these facts, that Berkshire would acquire some shares of Kinder Morgan does not surprise me at all. The pipeline company was clearly trading for historically low multiples. This was despite its core cash flow generation not being impacted that much by the fall in oil prices.
Conclusion: What does this news mean for KMI?
It is unclear what this news exactly means for Kinder Morgan. Though, the market is clearly interpreting this as a bullish sign. If Mr. Buffett sees value here then many of his followers may want to replicate the trade.
There have also been some wild speculation that Mr. Buffett could be eyeing up to buy the whole of Kinder Morgan. Though, with a EV of over $80 billion, this would be a massive bet even for him. I would take any such rumor with a massive grain of salt.
Though, I do have a feeling that Buffett is making more than simple trades. Kinder Morgan has hardly been Berkshire's only investment in energy. Indeed, the company has been building a sizable position in the refiner Phillips 66 (NYSE:PSX). Since August 2015, Berkshire has accumulated 72.3 million shares of the refiner, good for a 13.7% stake. Interestingly, Phillips 66 has a considerable pipeline presence via Phillips 66 Partners (NYSE:PSXP).
It would not be out of the question for some type of deal and or consolidation to occur in the pipeline sector. Valuations are low and there is a lot of capital out there given the near ZIRP environment. Buffett's investments could be a pretty big "signal" or merely just more "noise".
Disclaimer: The opinions in this article are for informational purposes only and should not be construed as a recommendation to buy or sell the stocks mentioned. Please do your own due diligence before making any investment decision.
Disclosure: I am/we are long KMI, PSX.
I wrote this article myself, and it expresses my own opinions. I am not receiving compensation for it (other than from Seeking Alpha). I have no business relationship with any company whose stock is mentioned in this article.