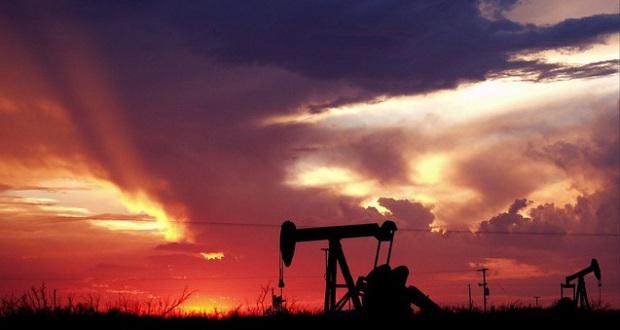 Source: Permianshale.com
Oil States International (NYSE:OIS) is set to announce Q4 earnings on Wednesday. Analysts expect the company to deliver revenue of $247.82 million and a loss of $0.02 per share. The revenue estimate implies a 4% decline versus the $259 million reported in Q3. However, I don't think the company will get there. The following are the key items for the quarter:
North America's Doldrums Could Return
Oil States generates 32% of its revenue from Well Site Services which provides equipment for the completion and production of oil wells. That makes the company directly exposed to clients in the Permian Basin in West Texas and in the Rocky Mountains.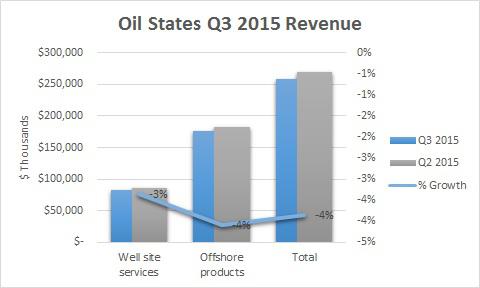 Source: Shock Exchange
Q3 revenue from the sector fell 3% sequentially. I expect that to take a change for the worse after Schlumberger (NYSE:SLB) and Halliburton (NYSE:HAL) reported double-digit revenue declines in North America. Oil sub-$40 is below break-even for many shale plays. Those shale drillers that do not go bankrupt will likely continue to drill, but not complete wells in order to save on capex. That should punish Oil States this quarter and for the first half of 2016.
How Long Can Offshore Hold Up?
Offshore Products (68% of revenue) held up rather well last quarter, only falling 4% sequentially. How long this segment can keep this performance up is anybody's guess. Orders for offshore rigs and subsea trees have been hurt by rising costs for deepwater development and lower oil prices. FMC Technologies' (NYSE:FTI) Q4 revenue of $1.4 billion was down 8% sequentially; its $1 billion in revenue from subsea technology fell 7%. If Oil States reports similar results, it could miss its Q4 revenue bogey.
The company's outlook for Offshore Products could be even more important. If oil prices remain sub-$40 for the rest of 2016, then OIS's biggest revenue segment could be in trouble. The company has a pristine balance sheet with net debt of only $84 million. Secondly, it should be cash flow positive as the business slows, yet I expect its valuation of over 7x run-rate EBITDA to become stretched. I am currently short the stock due to severe headwinds to top-line growth in the first half of 2016.
Disclosure: I am/we are short OIS.
I wrote this article myself, and it expresses my own opinions. I am not receiving compensation for it (other than from Seeking Alpha). I have no business relationship with any company whose stock is mentioned in this article.