Vivint Solar (NYSE:VSLR) has experienced a growing number of issues over the past few quarters. Not only is the company under increasing pressure to cancel its acquisition deal with SunEdison (SUNE), but it is also faltering on the growth and cost fronts. While much of Vivint Solar's troubles stem from a general rooftop solar industry slowdown, it appears to be worse off than its peers. Conditions have been so bad for the company that it is now valued less than it was prior to the 30% solar ITC extension.
The probability of Vivint Solar's acquisition deal falling apart is increasing with every passing day. In fact, hedge fund Appaloosa Management is even suing SunEdison to prevent Terraform Power (NASDAQ:TERP) from acquiring Vivint Solar's assets. Vivint Solar now has to worry about the cancellation of an important acquisition deal in addition to growth and cost troubles. The company's current dire situation should also allow major competitors like SolarCity (NASDAQ:SCTY) and Sunrun (NASDAQ:RUN) to take more market share. While these competitors are facing major troubles of their own, they are better situated than Vivint Solar.
Appaloosa Management's ongoing attempt to disrupt Vivint Solar's acquisition deal is just one of the problems that the company faces.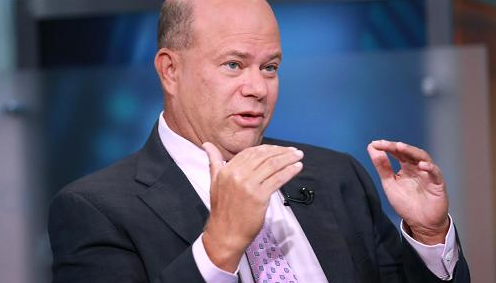 Source: CNBC
Major Growth Issues Emerge
The entire rooftop solar industry has been experiencing a major slowdown over the past few quarters. However, Vivint Solar's slowdown appears to be more pronounced than that of the general industry. Its recent growth rate is a far cry from quarters past, as the company has recorded relatively stagnant growth in its most recent quarter. Whereas it has been doubling and even tripling booking/installation rates just a few quarters back, the company's Q3 bookings and installations grew 15% and 24% YOY, respectively.
What is most troubling for investors is the dramatically reduced growth outlook that Vivint Solar holds. Over the past year, the company has reduced its 2015-2017 growth prospects significantly. In fact, it recently more than halved its 2017 installation estimate of 1.02 GW to .5 GW. Even the company's 2016 installation estimate has been reduced significantly, from .6 GW to .35 GW. What's more, Vivint Solar should be growing at a much faster pace than SolarCity given the former's smaller size, which is not happening.
Given recent industry headwinds in markets such as Nevada, it would not be surprising to see Vivint Solar further reduce growth estimates after its Q4 earnings are released. As the state has very recently become a major rooftop solar market, which was evident in the 20 MW impact that the Nevada PUC's decision had on SolarCity in Q4, Vivint Solar should be greatly impacted by the state's anti-rooftop solar decision. Unfortunately for investors, Vivint Solar's cost structure concerns will likely only amplify the company's growth issues.
Slipping on the Cost Front
As cost is one of the main differentiators in the rooftop solar industry, Vivint Solar's trend of stagnating/increasing costs is troubling. The company's cost structure of $3.12 per watt in Q3 has remained relatively flat YOY and actually increased over Q2. If Vivint Solar's stagnating cost trend continues in Q4, it will be at a huge disadvantage on the cost front compared to its main rival SolarCity. SolarCity's Q4 cost structure of $2.71 per watt is starting to pull far ahead of Vivint Solar. This growing cost differential is especially problematic for the company considering the fact that it almost caught up with SolarCity on the cost front just a few quarters back.
Given that Vivint Solar's projected growth rate over the next few years is somewhat comparable to that of SolarCity, the widening cost gap is even more startling. Vivint Solar does not have the excuse of investing in rapid growth at the expense of costs to justify its stagnating cost structure. As SolarCity has stated its intentions to put even more effort into lowering its costs, it would not be surprising to see Vivint Solar lag even further behind on this front moving forward.
Potential Silver Lining
Vivint Solar appeared to fall even further behind considering SolarCity's massive manufacturing plans, which was progressing along smoothly until recently. As the complete ramp-up of SolarCity's 1 GW Silevo module manufacturing facility has been delayed yet again, its manufacturing ambitions may not give the company the edge that many had expected. This means Vivint Solar's current lack of a module manufacturing presence can actually play to the company's favor.
With SolarCity's 1 GW Silevo factory delayed by approximately two years, the company could actually be worse off than before it embarked on its manufacturing endeavor. If this turns out to be the case, Vivint Solar should feel relief on the cost structure front. SolarCity's estimated $.15-$.20 per watt cost structure reduction potential of in-house module manufacturing could turn out to be way off. SolarCity's delay issues on its manufacturing front should be a relief to Vivint Solar.
Conclusion
Investors should be wary of Vivint Solar given the numerous issues plaguing the company. If SunEdison is successful in acquiring Vivint Solar, the latter's problems will only be transferred to SunEdison's investors. As SunEdison already has major issues of its own, the acquisition will make the company an even less attractive investment. Even if investors were to disregard the growing trouble surrounding the acquisition deal, Vivint Solar is still lagging behind its competitors on major fronts.
Vivint Solar is currently valued at $640 million, making it overvalued compared to SolarCity. The company is installing approximately four times less solar than SolarCity and has an increasingly uncompetitive cost structure. In addition, Vivint Solar is far behind SolarCity in terms of product diversification and market exposure. In spite of all this, SolarCity is only about three times more valuable than Vivint Solar, at a market capitalization of $2.1 billion. Even investors that are highly bullish on the rooftop solar industry are likely better off avoiding Vivint Solar.
Disclosure: I am/we are long SCTY.
I wrote this article myself, and it expresses my own opinions. I am not receiving compensation for it (other than from Seeking Alpha). I have no business relationship with any company whose stock is mentioned in this article.