Barron's is out with yet another article belittling the pipeline giant Kinder Morgan (NYSE:KMI). This time the publication is trying to downplay the news that Warren Buffett led Berkshire Hathaway (BRK.A), (BRK.B) made a 26.5M share purchase of Kinder Morgan in Q4 2015. However, Barron's claims do not hold up to scrutiny.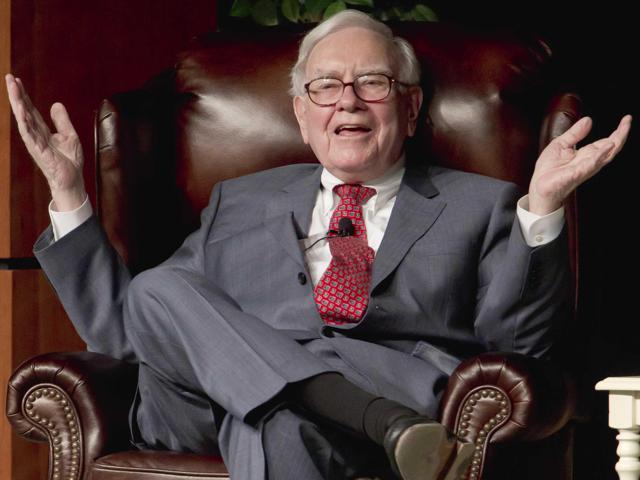 Click to enlarge
Making sense of the Barron's article
The Kinder Morgan stake of 26.5 million shares disclosed by Berkshire Hathaway yesterday probably was taken by either Todd Combs or Ted Weschler, the two investment managers who work with CEO Warren Buffett, rather than Buffett himself.
Barron's provided no evidence to back up this assertion. In other words, this appears to be pure speculation. How does Barron's know what each manager at Berkshire is buying? Besides, does it really matter if Buffett did not buy the stake directly and instead a subordinate did it? Berkshire is run by Buffett and that company now owns a sizable position in KMI - a fact that Barron's apparently cannot stomach.
With a $100 billion-plus portfolio, Buffett needs big, $1-billion-plus positions to move the needle and the Kinder Morgan stake totals $450 million. Berkshire had no immediate comment.
While I agree the ~$450 million investment in KMI is not enough to move the needle for a portfolio the size of Berkshire's, this does not mean the investment in meaningless. As was the case with Berkshire's buys of Phillips 66 (NYSE:PSX) and IBM (NYSE:IBM), this investment could be the first of many. We still do not know how big this investment will eventually be.
Furthermore, as Barron's itself noted when Buffett disclosed a large stake in the refiner Phillips 66, the Oracle of Omaha has been betting big on energy. The KMI investment only confirms this trend.
Phillips 66 has not seen its profits fall much if at all due to falling oil prices. Indeed, the company reported record profits for much of 2015 as it took advantage of highly discounted crude, which was trapped in the mid-continent and surging demand for gasoline.
While KMI has not been as insulated from the oil crash as Phillips 66, its profitability remains robust. KMI posted modest DCF and EBITDA growth in 2015 versus 2014 and expects much of the same for 2016.
There are other reasons to think that Buffett probably wasn't the buyer of Kinder Morgan. He's not a fan of non-GAAP financial statements and Ebitda in particular. Ebitda is earnings before interest, taxes, depreciation and amortization.
Barron's noted that Buffett would not approve of KMI's use of "distributable cash flow," or DCF, and EBITDA, versus Free cash flow "FCF" and GAAP earnings. But that is a weak argument at best. All major public pipeline companies use DCF and EBITDA metrics to determine profitability due to large non-cash depreciation expenses. KMI is no different from any of its peers on that front.
Furthermore, Buffett and Berkshire have in the past made large investments in other pipeline companies and currently own some of the largest interstate natural pipeline systems in North America via Northern Natural gas and the Kern River Gas Transmission Company.
Indeed, if you were to look over Berkshire Hathaway Energy's reports, you would see that the pipeline divisions contribute negligible amounts to operating income (~4% as of 9/30/2015), yet bat well above their weight in terms of operating cash flow (~6% as of 9/30/2015).
In other words, there is no indication that Buffett views investment pipelines unfavorably. Indeed, the opposite appears to be the case, as Buffett's holdings tend to focus on companies with strong fee-like revenue streams and limited competition.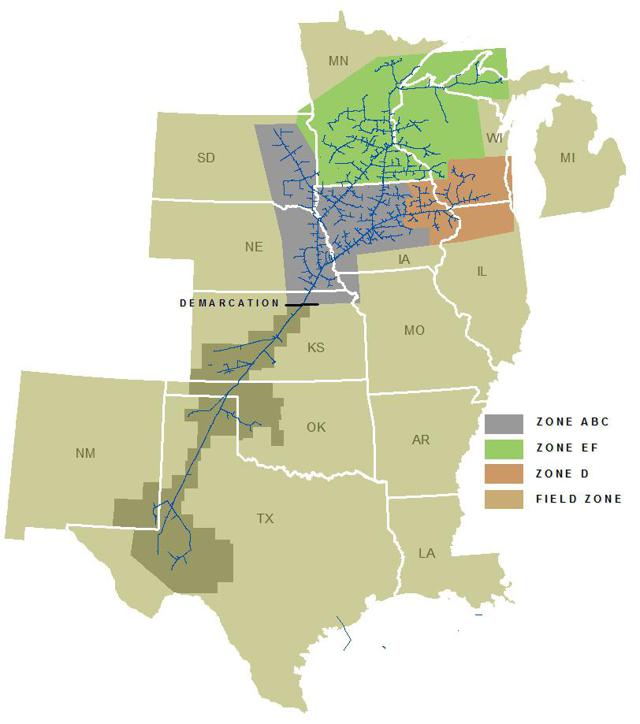 Click to enlarge
Conclusion
Frankly, the Barron's article was a disservice to its readers. From the blatant cherry-picking, the publication seems to be totally blinded by its bearish bias on KMI. As was seen by the market reaction, KMI was up 10% for the day, this news was seen as a major positive. Trying to spin Buffett's investment into the pipeline giant as a negative or not such a big deal seems 100% asinine.
Disclaimer: The opinions in this article are for informational purposes only and should not be construed as a recommendation to buy or sell the stocks mentioned. Please do your own due diligence before making any investment decision.
Disclosure: I am/we are long KMI, PSX.
I wrote this article myself, and it expresses my own opinions. I am not receiving compensation for it (other than from Seeking Alpha). I have no business relationship with any company whose stock is mentioned in this article.