By Eric Bush, CFA - Gavekal Capital Blog
Industrial production in January increased by a very unexpected 0.9% in January. This was well above expectations as analysts were expecting a 0.4% MoM increase according to Bloomberg. Industrial production was helped by a 2.8% increase in vehicle production. So while the overall year-over-year change in industrial production is still negative at -0.7%, the manufacturing portion of industrial production is increasing again and is 1.23% higher than a year ago.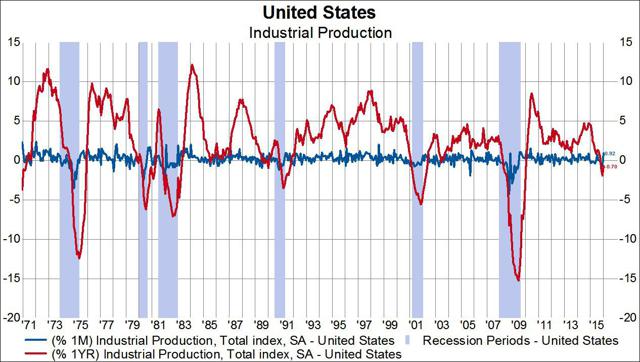 Click to enlarge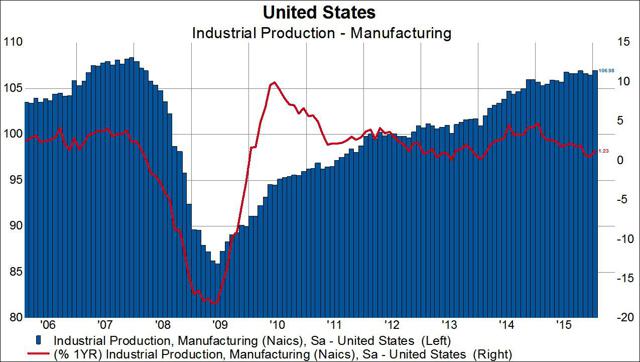 Click to enlarge
Perhaps even more important than the fact that manufacturing is growing, capacity utilization surprised to the upside in January as well. Capacity utilization jumped from 76.5% to 77.1%. It was the largest 1-month increase since December 2010. Economic utilization (capacity utilization minus unemployment rate) increased 0.8% which is the largest jump since December 2010 as well.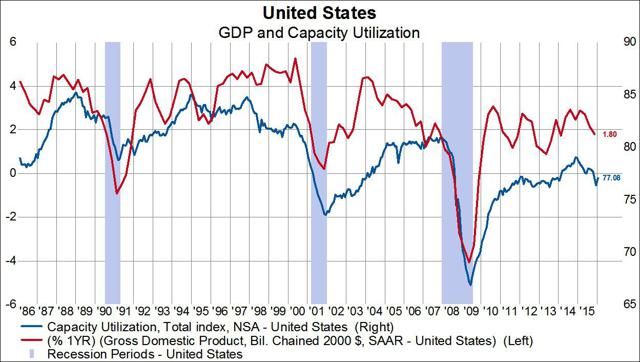 Click to enlarge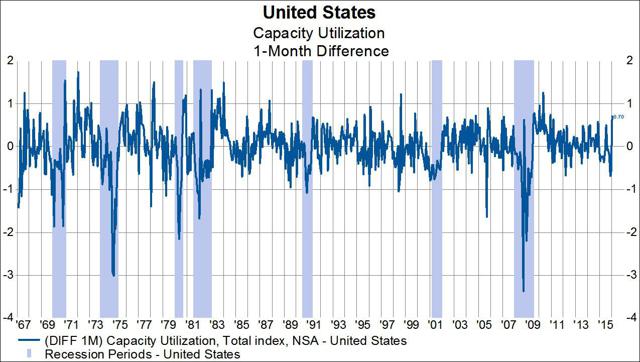 Click to enlarge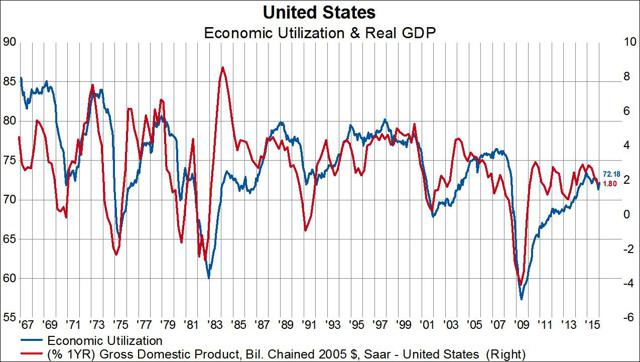 Click to enlarge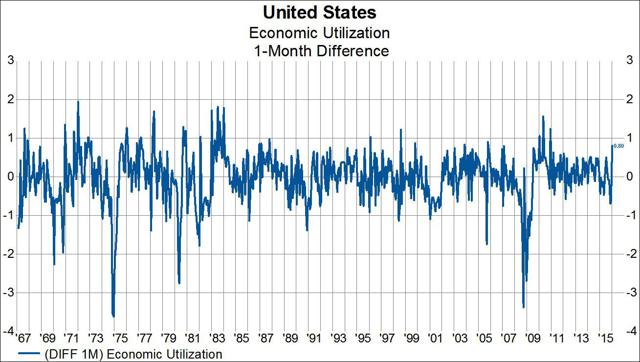 Click to enlarge