The market just had its first three-day rally of 2016 through Wednesday before a slight pullback on Thursday. I would be more than happy to see a flat day in the market Friday, so the market can digest this recent substantial rally and investors can enjoy a nice up week, which has been a rarity lately.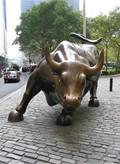 I have received a lot of emails and questions about whether I think this is the start of a bigger move or whether the last week was just some sort of relief rally. My answer is, I believe it is too soon to tell. I think we need to see a few things happen before stocks can stage a significant rally from here or just be able to say the bottom is in.
FedSpeak:
The Federal Reserve or, at least, a good majority of its governors seem to be concerned about the turmoil in the global economy based on recent minutes. St. Louis Fed President Bullard, one of the biggest hawks for hiking rates late in 2015 has made some dovish comments this week. I don't think anyone believes the Fed can or will hike interest rates in four quarter-point installments in 2016 anymore. That original 2016 Fed game plan is about as dead as a doorknob right now.
However, the market will continue to need to hear the central bank walk back from its view to begin the New Year on interest rates while not throwing out theoretical options like negative interest rate policies that spook investors. Probability - High
Economy:
Many parts of the market are priced like the country is already in a significant recession. Homebuilders are off some 30% from their highs this summer. This despite the fact housing starts had their strongest year in 2015 since 2007. With housing starts running substantially under their long-term trend of approximately 1.5 million starts annually for almost a decade, a good deal of pent-up demand should be in the offing over the next several years especially with historically low mortgage rates and solid job growth.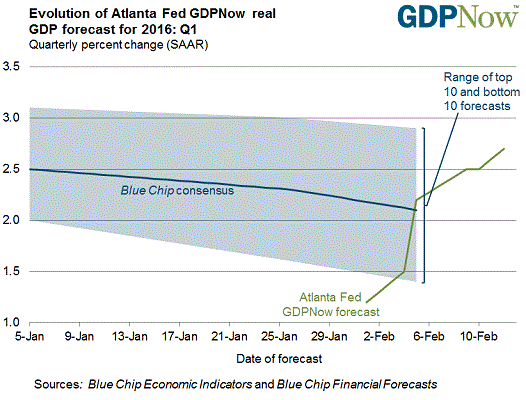 GDPNow from the Atlanta Fed, which has been about the best forecaster on the economy over the past half-decade; sees 2.7% GDP growth in the first quarter. This is hardly recessionary levels and certainly better than the contractions we started off 2014 & 2015 due to brutal winters in their first quarters. I think if we get anything north of a 2% GDP reading, it will boost the confidence of investors. Probability - High
Oil & High Yield Credit Markets:
One of the key drivers of the rally over the past week is that crude rallied above $30.00 a barrel on increasing talk and trial balloons from Saudi Arabia & Russia will "freeze" production if other key members of OPEC do the same. Although this is not the cuts that are needed to move oil significantly higher, it is a beginning of an opening to negotiations.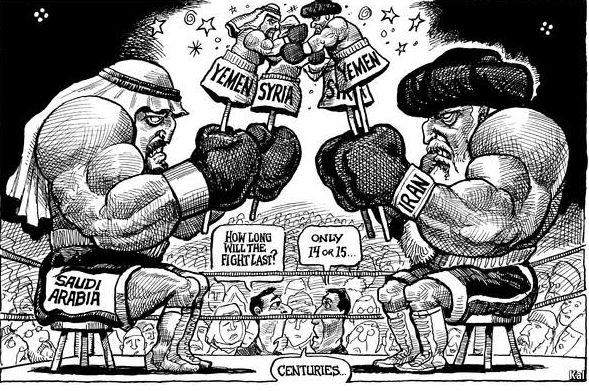 These are going to be contentious talks as key producers like Iran, Iraq, Russia and Saudi Arabia have different goals, ideologies, and financial positions. Oil could get very volatile again and move significantly on every rumor or leak coming from these negotiations. Whether crude will hold near or over $30.00 a barrel is anyone's guess. A nice rally off of the $30 level would be additionally beneficial to the market, but it is hard to forecast how likely this is a possibility given how many players and complexities are involved. The prospects of $30 a barrel holding are 50/50 at best in my opinion.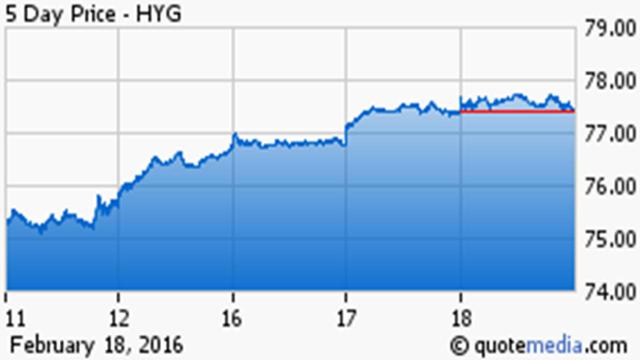 Click to enlarge
More importantly, is what impacts any fluctuation in crude has on the high yield credit markets. I recently called out the iShares iBoxx $ High Yield Corporate Bond (NYSEARCA:HYG) ETF as one of the most important indicators in the market right now. Investors should keep a close eye on it as it has been extremely correlated to stock market performance in 2016 as well as the rally this week as can be seen above. If this ETF can hold these levels or move higher, it would be extremely bullish for stocks. Probability - 50/50
Summary & Outlook:
Overall, I am more positive on the markets than I have been in a while. Actually, I should say I am less nervous about equities than at the start of the year, especially given lower entry prices after the recent decline to start 2016. That does not mean I think we will have a rip-roaring rally ahead of us.
However, I do think equities will start to trade with less volatility than we have seen in the first part of the year. I would not be surprised if the market trades in a fairly narrow range throughout the first half of the year going forward. Hopefully, by then, some sort of production cut will be hammered out and oil will have put in a permanent bottom for this cycle. In addition, after a fourth straight year-over-year quarterly decline in profits in the S&P 500 in the second quarter; comps should get easier in the second half of 2016.
I do think biotech has put in a bottom after a vicious over 40% decline from its peak in July. I continue to add to high-quality names like Amgen (NASDAQ:AMGN), AbbVie (NYSE:ABBV) and Gilead Sciences (NASDAQ:GILD). Large cap biotech names are selling at their lowest valuations since 2011. Usually this sector sells at a premium to overall market. All of these names are selling at a significant discount to the market and also offering up dividend yields in the two to four percent range.
I also like the lodging REITs who were down 30% to 40% from their highs, when I recently outlined why they were oversold and offered up three high-quality names in the space. This sector has started to move up this week but still remains in oversold territory. Many are yielding a tempting six to eight percent yields, at cheap valuations with decent growth prospects.
That is my take on equities as we look to close out one of the few significantly up weeks in the market in many moons.
Disclosure: I am/we are long ABBV, AMGN, GILD.
I wrote this article myself, and it expresses my own opinions. I am not receiving compensation for it (other than from Seeking Alpha). I have no business relationship with any company whose stock is mentioned in this article.