BlackBerry (NASDAQ: BBRY) has been a subject of numerous speculative discussions over the recent past, and the trend is seemingly still continuing. This time around, there's talk on SA boards that the smartphone vendor may move to license its secured version of Android to third-party OEMs going forward. Granted this sounds like an exciting new venture, but does it make any financial or operational sense for BlackBerry's beleaguered handset business, or its prospective OEMs, that would make this move worth pursuing?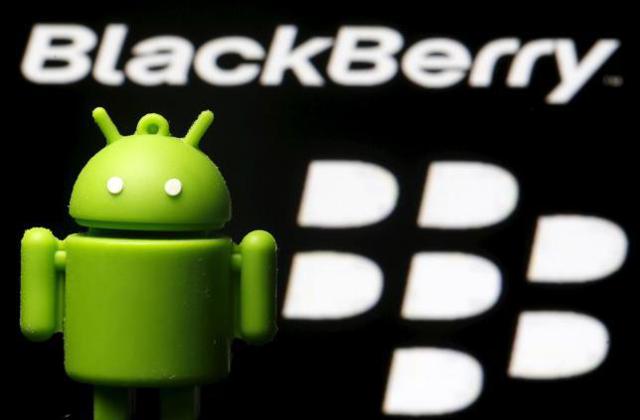 Click to enlarge
Some background
Let me start by saying that BlackBerry has tried to execute such a move in the past. Back in 2012, BlackBerry's then CEO Thorsten Heins asserted that licensing the BB10 platform was the way forward for the company.
"We don't have the economy of scale to compete against the guys who crank out 60 handsets a year. We have to differentiate and have a focused platform. To deliver BB10 we may need to look at licensing it to someone who can do this at a way better cost proposition than I can do it. There's different options we could do that we're currently investigating." - Thorsten Heins, ex-CEO of BlackBerry.
But due to shortcomings in its mobile OS - such as lack of apps, practically non-existent ecosystem, failing to attract consumers in large quantities, lagging competition in terms of updates and features - the move never came to fruition. None of the major OEMs publicly expressed any desire to license BB10 OS. After all, Alphabet's (NASDAQ: GOOG) (NASDAQ:GOOGL) Android was readily available in the market and it addressed most of the problems presented by BB10.
This time around, there's speculation that BlackBerry would move to license the secured version of its Android (the one found in Priv) to other OEMs such as Sony (NYSE:SNE), HTC or Samsung (OTC:SSNLF). It's supposed to provide the ecosystem of Android and security of BlackBerry to third-party OEMs. But will this venture succeed? Let's look at the pros and cons of this move to have a better understanding of how this could play out for BlackBerry.
Pros
One of the most prominent advantages of this prospective licensing deal is that it would add a new revenue stream for BlackBerry without requiring any significant investments from its part. After all, its secured Android OS is already in existence and is being used by several thousand Priv owners. The smartphone vendor would start generating income almost instantly by licensing its OS without incurring any significant financial risk. This should de-risk and diversify BlackBerry's business model.
Another key thing to consider is that Blackphone's PrivatOS is currently the only other dominant name in the secured Android space, but its drawback is that it isn't available for licensing. If BlackBerry makes its Android OS available for licensing, it'll be the only major player in the market to do so. OEMs looking to enter the secured devices segment, without sacrificing on ecosystem diversity, would be compelled to license its secured Android OS. This under penetration and lack of competition in the market should, in theory, make it easier for BlackBerry to find potential OS licensees this time around.
BlackBerry hasn't been releasing as many devices as its peers due to resource constraints. For instance, it's planning to release only two devices this year. Post licensing, I believe this scenario could change altogether. New devices launched by OEMs each year, at varying price points, may widen and diversify BlackBerry's mobile product portfolio without requiring any significant capital expenditure from the latter's part. The new devices might as well encourage consumers - who've deserted the brand or stayed away from it due to outdated hardware - to enter the BlackBerry ecosystem for good.
The good thing about this prospective licensing venture is that BlackBerry would be ahead of its competition. There aren't any established benchmarks for secured Android OS licensing fees in the industry, so BlackBerry will have the flexibility to price its OS as per its needs. More importantly, the smartphone vendor won't have to indulge in any price wars since it will be the only player in the market.
If OEMs succeed in introducing new customers into BlackBerry's secured Android ecosystem, BlackBerry can later monetize this expanded consumer base by launching subscription-based, security app offerings, that would be designed to run specifically on its secured Android OS. This could end up being a key growth driver for BlackBerry's software revenue if the company plays its cards right.
BlackBerry wasn't able to license its BB10 in the past due to limitations presented by the OS (as mentioned above). But this time around, the company would be moving to license its fortified version of Android, having Google's diverse ecosystem of apps and services, with none of BB10's shortcomings.
Cons
Admittedly, everything said so far portrays a rosy picture in a perfect world where everything takes place exactly in BlackBerry's favor. But in this real world, there are a few major challenges that the smartphone vendor will first have to overcome in order for this venture to materialize. Let's take a closer look.
Firstly, OEMs would need validation of the fact that the target market is large enough to accommodate volume production from multiple vendors. Fact of the matter is OEMs aren't charitable institutions or BlackBerry loyalists, they'll be in it to make money. This is primarily why I believe BlackBerry will first be required to provide evidence to its prospective OEM partners that its own secured Android devices can sell in large quantities. Until that happens, I don't think OEMs will be interested in licensing.
This is an extension of the previous point. Right now, Priv is the only device in the market that comes equipped with BlackBerry's secured Android OS. Although its sales figures haven't been released by the smartphone vendor, a few estimates suggest that BlackBerry was able to sell up to 110,000 units of its latest Priv during its previous quarter. This number may not be large enough to attract OEMs for a prospective large-scale licensing deal. I believe that BlackBerry will have to do better with its next two Android-powered devices, in terms of sales, to make its licensing prospect worth considering for OEMs.
A major concern is the niche sub-segment of secured Android devices may not be large enough to accommodate multiple vendors. Device launches from its OEMs might end up cannibalizing BlackBerry's own handset sales. This could end up being a financially disastrous scenario for BlackBerry as its handset division has already been hemorrhaging cash in every consecutive quarter over the recent past.
"Essentially, there is a transition which is happening, wherein the company is looking to get certifications and clearances from these governments for the Android-powered BlackBerry smartphone" - quote from Damian Tay, senior director, Asia Pacific product management at BlackBerry.
Arguably, the biggest challenge of all is getting clearances and certifications for its secured Android OS from all government agencies globally. BlackBerry will have to go through bureaucratic channels of all its government clients and showcase that its secured Android OS is just as secure as BB10. Without that, I believe the adoption of these devices by federal employees will be largely limited. This could take a lot of time and OEMs might want to prefer waiting for these approvals before striking any licensing deals.
Another important factor is that BB10 has so far been a closely guarded OS. But licensing its secured Android OS will require sharing of the source code. OEMs generally take the code, build upon it, and customize the OS as per the requirements of their consumers. I'd like to add that improper tweaking of this code, partial or wholly, can leave loopholes and render the secured Android OS vulnerable to hacks. Any such eventuality can tarnish the reputation of BlackBerry in the IT security space.
Putting it all together
Sure, Android licensing looks like an exciting opportunity, but there are a lot of variables that the smartphone vendor will have to take care of before this venture comes even close to fruition. For starters, BlackBerry will have to sell its Android-powered devices in large quantities just to get the OEMs interested. Getting clearances from government agencies is another major challenge. Until BlackBerry deals with these challenges and proves that its secured Android devices cater to a large market, I believe that the licensing route will remain a distant dream (or closed) for the Canadian smartphone vendor.
Disclosure: I/we have no positions in any stocks mentioned, and no plans to initiate any positions within the next 72 hours.
I wrote this article myself, and it expresses my own opinions. I am not receiving compensation for it (other than from Seeking Alpha). I have no business relationship with any company whose stock is mentioned in this article.