Giant healthcare real estate investment trust HCP Inc. (NYSE:HCP) did something interesting in 2010, it basically bought all of HCR Manorcare's nursing homes. Fast forward to 2015 and that big investment has turned out to be a huge liability. But, with some 1,200 properties today, it takes big purchases to really move the needle. While being big can be looked at as a competitive advantage, does it at some point pose a risk?
Healthcare growth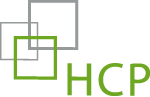 The biggest issue HCP faces today stems from troubles at HCR Manorcare. And there's good reason, this single operator accounts for around 25% of HCP's properties. Manorcare is dealing with a difficult operating environment and an investigation into its billing practices. HCP CEO Lauralee Martin explained during the REIT's fourth-quarter conference call that the company is looking to "...reduce our concentration to HCR as an operator, improve the coverage and credit quality of our lease, and ensure HCR's high quality care and service delivery continues."
HCP is taking corrective steps and should be able to weather this issue. However, there are legitimate concerns about the safety of the REIT's dividend. But shifting to a bigger picture view, another question to ask here is how did HCP get into this position? The answer is via a large acquisition. But that's increasingly what's needed to move the needle at big REITs.
Take a look at HCP competitor Ventas (NYSE:VTR). Ventas bought all of Ardent Health Services last year, breaking the company's hospital properties from its hospital management efforts. It then jettisoned the hospital management group. It was a pretty complex deal, but with around 1,300 properties, buying assets one building at a time just doesn't cut it anymore.
That said, HCP points out that there's a $1 trillion market for healthcare real estate. Of that, REITs own just 14%. Which suggests there's still plenty of room for acquisitions. And that may be true, but HCP's troubles with Manorcare show that growth isn't a risk-free endeavor. And with transactions growing in size and complexity (notably buying whole companies and breaking them up), size is both a competitive advantage and a potential risk.
In fact, it's reasonable to ask if every hospital Ventas bought was a hospital it really wanted to own. When you do a deal like that you have to take everything, you don't get to cherry-pick. HCP's first move to deal with Manorcare, for example, was to sell 50 facilities that were deemed non-core. In other words, 50 properties that weren't all that great and may not have been all that great from the get go. However, because of the nature of the purchase, it had to take everything that was being sold. This issue would be equally troubling if it were a REIT purchasing another REIT.
Another risk
Getting something that you might not want in a bulk purchase is just one issue to consider here. Another problem is the reason behind acquisitions: growth. The basic REIT model is to tap the capital markets to buy properties. You keep doing that to push growth above contractual lease increases. That becomes really important if you are only getting inflation-like rent growth, or worse, while investors are expecting more.

For example, Realty Income (NYSE:O) saw rent increases of 1.3%, on average, at its leased properties last year. That's not much growth. What pushed adjusted funds from operations up nearly 7%, according to CEO John P. Case, was "...a near-record volume of property-level acquisitions, favorable pricing and terms on our capital raising activities, and healthy portfolio occupancy." Realty Income spent $1.26 billion to buy 286 properties last year funded primarily with $1.2 billion of equity sales.
There's nothing wrong with this. This is how REITs grow. However, with over 4,500 properties, moving the needle at Realty Income is just going to get harder and harder over time. This year acquisitions are at near record levels, what happens when they fall well short of that? And there are plenty of reasons why acquisition activity could dry up.
For example, if the equity market were to become inhospitable to stock sales, Realty Income and a plethora of other REITs would find it harder to raise capital. The same is true of debt markets. Then there's the not so subtle issue hinted at above of finding quality assets. That gets harder and harder as your need for larger acquisition numbers increases.
Is bigger better?

None of this is to suggest that Realty Income, HCP, or Ventas are bad REITs. In fact, I happen to believe they are all very well run. You don't get to be industry leaders if you aren't. But at what point does size turn into a liability? This is a noteworthy question in the REIT space since property acquisitions are so important to growth. The law of large numbers ensures this will eventually be a problem. If not now, then at some point in the future.

Which brings up an alternative view of the REIT space. I've put companies like Taubman Properties (NYSE:TCO) on my wish list. Taubman is a tiny mall REIT with just 20 or so properties and a long and successful operating history that includes a generally increasing dividend. Its focus is on running great malls, not getting big. In fact, the REIT tends to use assets sales to upgrade its portfolio, essentially self-funding its growth. I'd argue that it makes sense for REIT investors to mix a holding like this with a giant like Realty Income or Ventas.
Another option is to mix in smaller REITs that are focused on growth through acquisition, but that aren't "hampered" by large portfolios. There are risks in that if the REITs are young and untested, of course, but it doesn't take as much for a small, growth-focused REIT to expand via acquisition as it does for, say, a Ventas.
My takeaway here is basically that sticking to the industry leaders is a good plan, but it could expose you to risks you may not fully appreciate. I think HCP's troubles with a big tenant, Ventas' complex hospital acquisition, and Realty Income's near record acquisition pace in 2015, all hint at the fact that bigger isn't always better. And that, maybe, thinking about mixing other options into your portfolio could create more balance than owning just the giants. This is likely to be an increasingly important issue as REITs become more and more mainstream, even if it isn't an issue that concerns you today.
Disclosure: I/we have no positions in any stocks mentioned, and no plans to initiate any positions within the next 72 hours.
I wrote this article myself, and it expresses my own opinions. I am not receiving compensation for it (other than from Seeking Alpha). I have no business relationship with any company whose stock is mentioned in this article.