By Parke Shall
The lack of being able to get things done at Yahoo (NASDAQ:YHOO) has been astonishing. CEO Marissa Mayer was brought on board and paid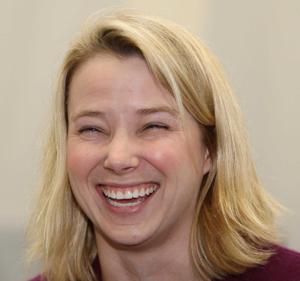 exorbitant amounts of money to try and turn the company around. She has cashed in millions upon millions while Yahoo stockholders have sat around, watched her personal PR machine work and seen little to no prospects of improvement at the company in which they are owners of.
Yahoo's Board has allowed this to continue, and it's starting to feel like we are getting towards some kind of breaking point.
After a few years of Mayer being all over the press, but providing very few tangible results, it now appears Yahoo has given up, pushed the "eject button" and is just going to come out and settle for a sale or restructuring of some type. Note to Yahoo's Board: You didn't need to hire "visionary" Mayer to come on and take millions in compensation just to put the company up for sale. This guy probably could have done it for much cheaper...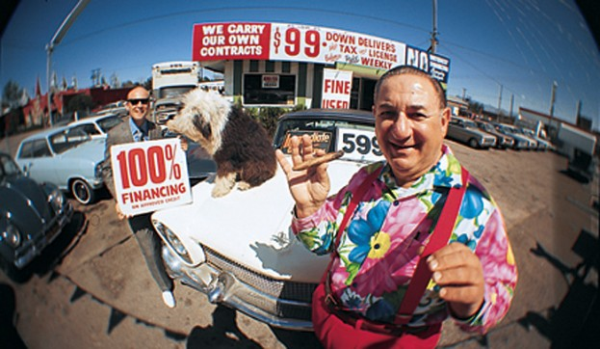 "Yeah, a '95 Yahoo? They run like a dream! I just put my cousin Murray in one of those! Like new!"
In this article, we take a look at what was taking the company so long to get something done, as well as one of our "long shot" theories that, day by day, seems more likely to potentially be the reason it is taking so long for Yahoo to get a deal done.
This week, we were treated to another headline from Yahoo that it had moved forward with its strategic alternative plan and had hired advisers to help it with the sale of presumably some of its core assets.
You can call us cynical, but why does it feel like we have been seeing the same headline for months, if not years? Look at all of the news items that have been published talking about Yahoo either spinning off its stake in Alibaba (NYSE:BABA) or performing some other type of asset sale. They go back weeks, months... years.
First, it was going to be a tax-free spinoff of its BABA stake. There were questions raised about that and the company assured us that it would be able to move forward with that transaction. Those headlines, from almost six months ago, looked like this:

Weeks later, we find out that the company is now planning to keep its shares in BABA and spin off Yahoo's core assets. Nobody in the media seemed to care enough to hold the company to real concrete answers about the change. Why the sudden change?
And why the change yet again to asset sales?
We have heard from companies like Verizon (NYSE:VZ) and some news media companies that there is interest in buying some of Yahoo's assets. But for some reason, the Board and the executives at the company seem unable to get a deal done. Why is this?
Well, there's the likely scenario that it is simply taking a long time for Yahoo to prepare structurally to position itself the way it wants to for an asset sale. That's what common sense tells us could be happening. There is the theory that suitors are performing a large amount of due diligence and potentially there are companies deep in the process of considering an offer that we do not know about. Simple theory, but not a lot of fun.
And then there is our theory, which we admit is a long shot and started as a "wildcard" scenario with a 1% chance of being right. We've increased those odds to a modest 5% this weekend, so we wanted to write about it.
We had written in the past that BABA could actually be what is holding up a transaction from getting done. We wrote in December of last year that the spinoff may have been halted due to disclosure issues. Small chance, but one that needs to be considered, in our opinion.
In this article, we cite work done by Herb Greenberg, who has been overly critical of Alibaba.
In this weekend's edition of Barron's, Herb and his accountant once again challenge the company (subscription required at link), asking why loans to companies, which make up a large portion of BABA's profit, have been taken off the balance sheet. These comments from Donn Vickrey, Pacific Square Research's account, are especially alarming:
Vickrey: If a company tells me, "These are our businesses" and they give you 10, then you go to their Website and they say, "These are our businesses" and there are 10 of them, I would expect to see 10 of them consolidated in their financial results. But, lo and behold, only eight of the 10 are consolidated in their financial reports. And the two that are not consolidated are the two that seem very bad for margins.

What businesses don't they consolidate?

Vickrey: One is Cainiao Logistics; the other is Ant Financial.

Cainiao manages warehousing and deliveries, a low-margin, capital-intensive activity. And Ant processes payments and lends to Alibaba's customers.

Vickrey: As Alibaba was going into its September 2014 initial public offering, they were disclosing on their balance sheet a very large amount of loans to customers. If you look at the income statement for Alibaba's first fiscal year as a public company - fiscal 2015 - the increase in their loans to customers was about half of their operating profits. That's an alarming number.

What happened next is that they shifted this onto Ant Financial and revised their agreement with Ant so that the loans are no longer on Alibaba's balance sheet or cash flow statement. Ant is not public. You have no idea what's going on with their books.
Also, please remember that we pointed out months ago that BABA Chairman Jack Ma taking a $2 billion loan against his shares showed very little confidence in the company and was an enormous red flag to us. What we said in September of 2015 was:
We have to take note that the company's founder just took out a $2 billion loan against the stock that he holds. If he thought the stock was going to meaningfully appreciate any time soon, he would wait to make a transaction like this. Though we're not sure why he's making this transaction to begin with, we do not think it shows confidence in his company, and ultimately, we do not think that it will bode well for Alibaba investors.
The number of disclosures Yahoo would need to make to spin itself or Alibaba off, or potentially sell either one of the two of those segments, would likely include certain disclosures pertinent to Alibaba. As we said in our first article about this, we are not making any accusations and we have no direct or indirect evidence to substantiate our claim that this is the hold up. However, as time progresses (and especially now that a BABA spin off is off the table), we must start wondering as to whether or not there is more than meets the eye in the case of Yahoo and its relationship with its BABA holdings.
Any other company that was looking to get a deal done over this long of a period of time, we think, may have moved much further along in the process by now. Yahoo's change in strategy and continued headlines surrounding "strategic alternatives" without any tangible progress, to us, seems like a significant amount of smoke but no fire. Call us paranoid, but this worries us, and it doesn't pass our (admittedly more skeptical than most) smell test.
Could there be more going on at Yahoo than meets the eye?
Disclosure: I/we have no positions in any stocks mentioned, and no plans to initiate any positions within the next 72 hours.
I wrote this article myself, and it expresses my own opinions. I am not receiving compensation for it (other than from Seeking Alpha). I have no business relationship with any company whose stock is mentioned in this article.