I'll start with the needed "told you so" proofs, and then proceed to the actual subject of this article.
On November 23, 2015, while LinkedIn's (NYSE:LNKD) share price was $252.82, I published an article (on LinkedIn) - Is LinkedIn Headed For An Enron-Style Fiasco?
On January 7, 2016, I published another article - Are LinkedIn's NASDAQ Disclosed Engagement Numbers Disingenuous?
I believe the type of data I used, angle of insights I had, as well as the process I went through in reaching that call, may be of value to others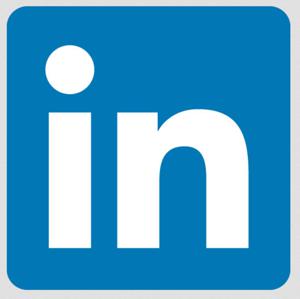 assessing the strengths and weaknesses of large B2C and B2B Internet corporations, allowing analysts and investors to gain insights that are not evident from inspecting financial results alone.
The following may also help reduce the perception, made more popular following LNKD's crash, that tech stock valuations in general, are a bubble destined to burst.
Lastly, this story serves as a reminder of the limitations of journalists and free press in the greatest democracy in the world to provide their readers and customers with news and insights suggesting a different reality, than what gets relayed in press releases from the interested parties.
As an active (and paying) member of LinkedIn during the second half of 2015, I've felt that the user experience on the platform deteriorated to a point it contradicted its mission statement of operating a professional social network. I've noticed that the majority of active LinkedIn members I was in contact with felt the same, and witnessed a growing number of frustrated members who decided to quit LinkedIn and move their blogs elsewhere.
I and many others identified the moves taken by LNKD as responsible for this, but I came up short trying to speculate on reasonable motives behind them. Leaving me to conclude LNKD was clueless of the potentially dire effects of such decisions on its user's experience, engagement levels and business prospects.
During Q4 2015 I've also noticed serious blunders on LinkedIn's platform, ones that I would have never expected to detect at such ease in a high profile publicly traded company (I've had a lot of experience as a lawyer doing due diligence work on behalf of underwriters and investors). This led me to assume there was a serious disconnect between the different moving parts in LNKD, that no one there sees the big picture and that its internal auditing process was dysfunctional.
When some members alerted me on November 25, 2015, less than 36 hours after I pointed out one major legal blunder, that LinkedIn paid attention and introduced a global change to its platform rectifying it, the healthy doubts I've had about getting it right were all but gone. It was at that point that I just knew I had to find the time to go over LNKD's Q3 2015 earnings call transcript, as I suspected I would find discrepancies between my version of reality, and LinkedIn's.
Reading the transcript I've learned that objective engagement metrics provided by LinkedIn negated my subjective perception and logical reasoning about bad user experience and deteriorating engagement. The metrics showed that unique visiting members grew 11% while member page views grew 33%, yielding a 20% year-over-year growth in page views per unique visiting member. An obvious pattern of accelerated growth throughout 2015, implying an improvement in user experience and that Linkedin was on the right path to fulfill its mission statement.
That should have made me realize I was embarrassingly wrong. But fortunately, Mark Mahaney from RBC Capital Markets provided me on that call a clue to the missing piece of the puzzle, when asking the following with respect to the claimed accelerated growth in engagement:

It seems like an obvious monetization opportunity, yet, there's this disconnect between its acceleration and engagement and a slowdown into Marketing Solutions. Is that just a lag that will close?
The answer Mahaney got made no sense to me, and I understood that I probably had a better answer for him, one that he would not be thrilled to learn, after he set a $300 target price for LNKD. My theory involved a faulty UX feature introduced in the first half of 2015, which I suspected had caused LNKD to pump its engagement metrics with hundreds of millions of false pageviews.
Hence, my theory reconciled my ominous assertions of an obvious deteriorating user experience, detrimental to user engagement and LNKD's business, with LNKD's public disclosures, claiming an inverted reality of accelerated growth in user engagement while showing an unexplained slowdown in Marketing Solutions.
On January 7, 2016, I published my outrageous theory about false engagement metrics, answering Mahaney's question, and I made sure he and other analysts read it.
On February 4, 2016, LNKD made public strong Q4 results with weaker than expected guidance, and its stock tanked, for reasons that were not yet made public. I believe the weak guidance fit my theory too well, and caused analysts and sophisticated investors to ditch LNKD. Commentators and journalists, all remained in the dark, were bewildered, some seeing the tanking as an irrational overreaction by jumpy shareholders.
Mahaney (and others), slashed LNKD's target price from $300 to $156, while providing his telling attitude with respect to LNKD's explanations for its weak guidance:
We do not believe that this alone can account for all of the downside to guidance, implying to us material deceleration in the core business.
I can't but see his quote as sharing my suspicions about deteriorating engagement metrics, not revealed yet, as well as supporting my claim of false engagement metrics provided by LNKD to its shareholders.
Some remarks
I have never held shares of LNKD or profited in any way from my successful call on its unfortunate debacle. I actually believe that if managed correctly LinkedIn can succeed within a short period of time, to turn things around and provide amazing value for its members, fulfilling its mission statement and becoming a very profitable business.
Disclosure: I/we have no positions in any stocks mentioned, and no plans to initiate any positions within the next 72 hours.
I wrote this article myself, and it expresses my own opinions. I am not receiving compensation for it (other than from Seeking Alpha). I have no business relationship with any company whose stock is mentioned in this article.