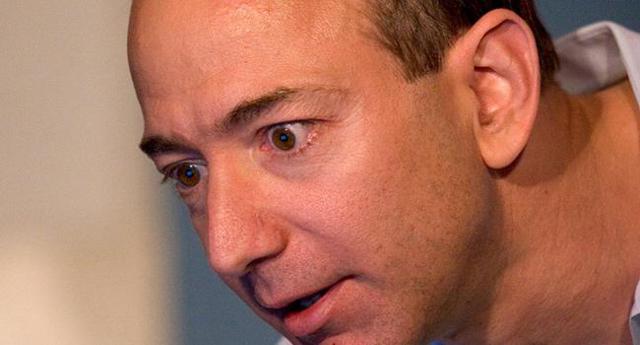 In 2015, Amazon's (NASDAQ:AMZN) international business accounted for 33% of total revenue, but the segment posted an operating loss of $91 million on the $35.4 billion it earned during the fiscal year. Things haven't improved for the last three years, as the company as a whole continues to hemorrhage money in its pursuit of top line expansion.
In my article, Amazon's Pursuit of Shipping Excellence, I outline what they were trying to do to stem their losses. In this article I show a way out for Amazon to gain a foothold in a business with the advantages and resources they already possess.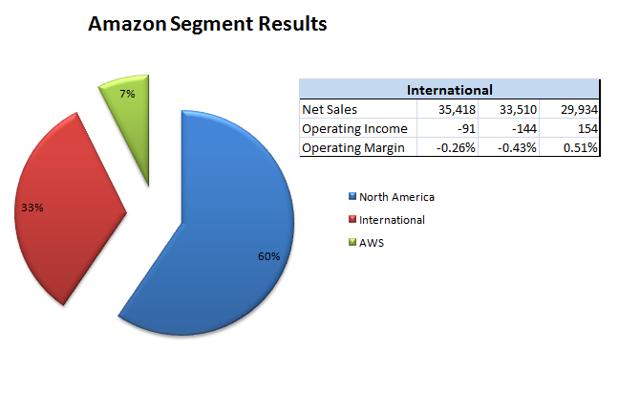 Amazon's International Presence
In the Asia-Pacific region, Amazon has operations in Australia, India, China and Japan; in Europe the retailer has operations in the United Kingdom, Spain, Netherlands, Germany, France and Italy; and in South America the company has stepped into Mexico and Brazil. It's a good mix of developed and emerging markets outside United States and Canada.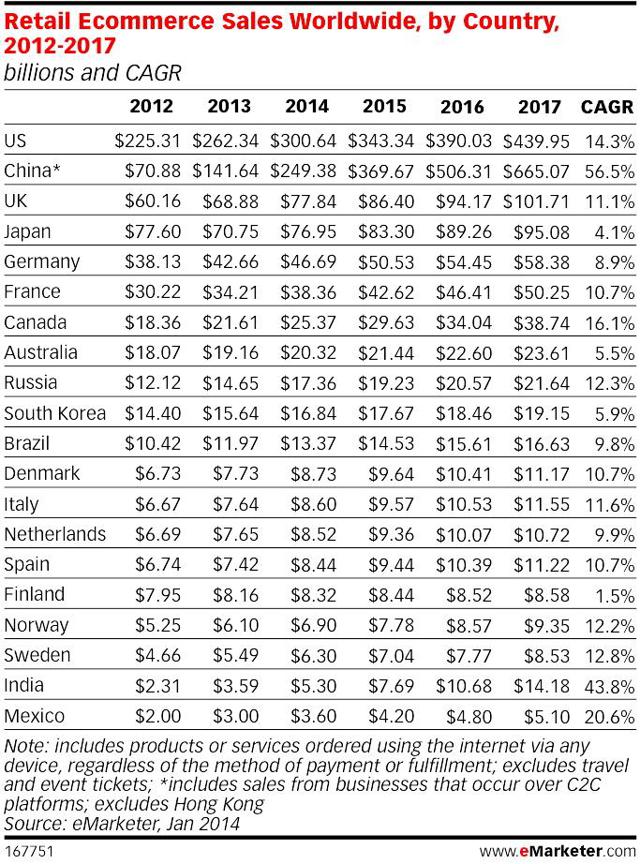 Source: pcr-online
It's very clear from the above table that their move into those specific countries was a calculated one that covered 14 of the 20 top e-commerce destinations.
With most of the best possible countries already covered, the odds of Amazon further expanding to new destinations are far smaller than the odds of them further penetrating these existing markets.
To understand where Amazon stands with respect to one of its biggest overseas markets and why it needs a different strategy to move towards profitability, let's take China as an ideal showcase nation.
Amazon China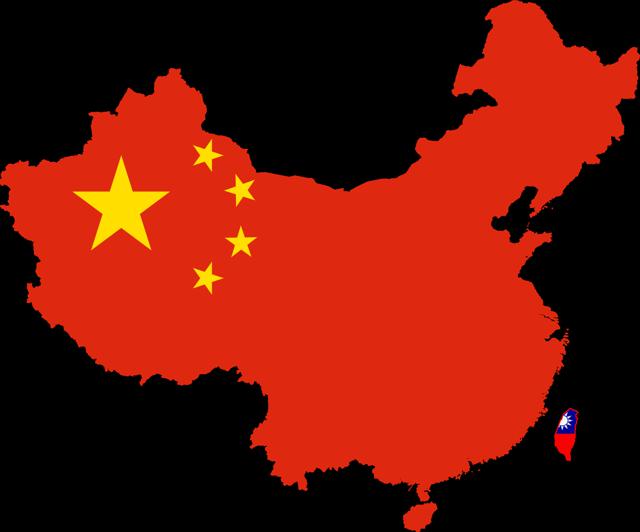 Amazon has been in the B2C (business to consumer) space in China since 2004 - that's 12+ years. In that time, despite being the market leader in their own country and in several others, they've only managed to capture a meager 1.3% of total market share.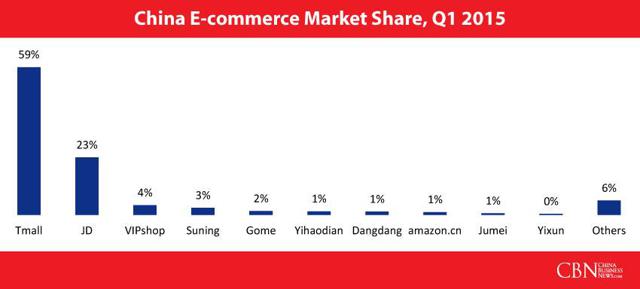 Source: Chinabusinessnews
In the country where Alibaba (NYSE:BABA) rules the roost, Amazon has been struggling to increase market share ever since they entered. Yet they hold a lowly eighth place ranking after being there for more than a dozen years.
This is just one example of how Amazon is struggling overseas.
So, Will Amazon Ever Be Able to Improve Its Standing in China?
Well, China is a tough market to crack for any foreign company. The Chinese government has a penchant for messing up foreign players' efforts to support their homegrown businesses. As of now and into the foreseeable future, there is exactly a zero percent chance that the Chinese government is going to let Amazon compete head-on with the darling company of the country - Alibaba. Let's not forget Jack Ma, Alibaba's founder, frequently travels with their country's president during the latter's overseas visits, underlining the importance China affords Alibaba.
I think, for the most part, Amazon has already missed the boat on the explosive growth of the Chinese e-commerce market. Though the market itself is expected to keep growing at double-digit rates for the next few years, I have a hard time seeing Amazon reap any tangible benefits of that growth.
What's Killing Them Overseas?
From Amazon's 2015 Annual Report:
The People's Republic of China ("PRC") and India regulate Amazon's and its affiliates' businesses and operations in country through regulations and license requirements that may restrict

(i) foreign investment in and operation of the Internet, IT infrastructure, data centers, retail, delivery, and other sectors,

(ii) Internet content, and

(iii) the sale of media and other products and services. For example, in order to meet local ownership and regulatory licensing requirements, amazon.cn is operated by PRC companies that are indirectly owned, either wholly or partially, by PRC nationals.

In addition, we provide certain technology services in China in conjunction with third parties that hold PRC licenses to provide services. In India, the government restricts the ownership or control of Indian companies by foreign entities involved in online multi-brand retail trading activities.
With a situation like this to deal with, it's no wonder why Amazon still has poor market share in countries like China.
A New Path to Profitability: What Can Amazon Do to Change the Status-Quo?
Amazon's entry into the B2B space in any significant way in China is not an option. The space is already dominated by Alibaba, and no amount of media spin can change that. However, Amazon does have one key advantage over Alibaba in terms of cross-border business: It has the faith and goodwill of its home country - the very country that China targets as its most profitable international market.
Think about that for a minute. Amazon has the advantage of being the home team in the U.S. Imagine a Chinese business looking to do bulk sales in the U.S. When push comes to shove, who do you think they'll find to be a better partner - someone who knows the target market like the back of their hand - or a Chinese company that doesn't yet have a hook in that market?
Flip that around and ask yourself who a U.S. buyer would trust to carry out the transaction - a company that falls within the jurisdiction of the United States, or a Chinese company that is less answerable to U.S. authorities? No doubt, if that company were Alibaba, they would meticulously ensure that any customer complaints are taken care of speedily and fairly. Even then, who do you think the average buyer in the U.S. would tend to purchase from?
That's exactly the advantage I think Amazon should capitalize on - and that's what I think they're slowly getting into.
Now What About That Ocean Freight License?
From this new perspective, you can see how vital that ocean forwarding license from the U.S. government is, to Amazon. With the license and the help of logistics partners in ocean freight forwarding, they can now easily connect their United States users with Chinese sellers.
But there is one more problem here: If they do enter this segment of international trade, then B2C would be the worst possible idea. Even with domestic shipping costs Amazon is barely keeping its head above water, so that's not an option.
And that's where B2B features large on Amazon's horizon as their most profitable opportunity yet - potentially even bigger than what they can ever hope to do with their hugely profitable Amazon Web Service division.
But not just B2B in itself - what they need is a B2B marketplace where businesses in the most consumer-hungry nation, America, can easily source finished goods and other commodities from China, the world's largest manufacturer.
The B2B Advantage
As Alibaba has shown, a B2B marketplace is unarguably the most profitable segment within e-commerce, but it's the marketplace model that makes the company that profitable. I have covered this in detail in my earlier article on Alibaba and the BABA opportunity.
As an example, shipping 1000 shirts to a business in the U.S. is far cheaper than shipping 1 shirt to a buyer in the same location. A higher transaction value means lower per-item shipping cost, and that can translate into higher profitability for Amazon - something they sorely need at this point.
Looking at this through the prism of Amazon China securing the ocean freight license, this model makes a lot of sense. They can get into it in a big way because they already have the technology infrastructure and user base. All they need is to connect Chinese sellers to U.S. businesses, process the transaction, facilitate the shipping and delivery, and they get to keep a bulk of what they make on each transaction - just the way Alibaba is doing in China.
Investor-speak: Amazon's Only Moat Against an Alibaba Incursion
I believe this is the most important moat Amazon can ever build to prevent Alibaba from coming into its existing markets in a big way. Amazon has the platform to do it, and now they've got the ability to not rely on ocean freight partners for this.
Within the U.S. it can use the fleet of cargo planes that it is negotiating leases on, and other options to bring in merchandise from China and Europe. In addition, it already has a shiny new fleet of delivery trucks that would be better used hauling bulk orders to fewer locations, reducing that painful last-mile cost that comes with B2C selling.
So now, we have a scenario where Amazon is in an ideal position to take advantage of its dominant position with buyers in the United States to gain profitability from an international seller market. If Amazon opens up its doors to U.S. buyers with such an offering, I think they'll be lining up all the way to China to get in on the deal. The buyers won't have the full-on hassle of dealing with China's export policies, and the sellers won't have to deal with the trouble of import laws in the U.S. As long as buyers and sellers stay within the scope of international trade laws governing both nations, this is a highly viable opportunity for Amazon.
The only problem I see with this model is that Amazon has always been a control freak at every stage of its supply chain. In a B2B marketplace, that's not going to be practical. Even Alibaba is scourged with accusations of fake products being shipped through its networks, and Jack Ma is vociferously against such practices. Yet, they happen. Amazon China won't have a high level of control over the quality of goods shipped, and not quite the power of Alibaba to deal with issues that arise with Chinese sellers.
Despite this big fear, I don't see it as being prohibitive to Amazon's entry into this space. They may have to invest in a higher measure of quality control prior to products being shipped, or find other options to prevent the misuse of its shipping channels, but the lure of unlimited potential for profitability will make Amazon fight harder than ever to find a solution to this new problem.
My opinion is that Amazon is thinking exactly along these lines with respect to trade with China, and something is definitely on the fire at Amazon HQ. While all along everyone keeps thinking that Amazon is going to compete with UPS and FedEx in a big way, Bezos seems to have a much longer vision of Amazon's future.
And that's not even the end of it. China is just one example of the potential of this for Amazon.
Amazon's activities in India indicate efforts are already on to increase their marketplace strength. The number one e-tailer in India has already added 6000 sellers to its global marketplace since starting the program eight months ago. The global marketplace now allows these Indian businesses to sell their products to customers in the U.S., Japan, Canada, France, Germany, Italy, Spain, United Kingdom and Mexico.
It is highly unlikely that Amazon has been unaware of the fact that a marketplace model like Alibaba's is where the real money is. I think they're making moves in the right direction by exploring this as a possible future for themselves - and it's going to be a repeat of what they're doing with AWS - converting a loss-making business into a profit center that rivals their core business of retail to individual consumers. Only, in this case, the numbers are unfathomable.
I invite you to follow me and see how the e-commerce landscape is slowly being reshaped by companies like Amazon and Alibaba - and to enjoy reading my other articles on the e-commerce, retail, sportswear, automobile and other consumer industries.
Disclosure: I/we have no positions in any stocks mentioned, and no plans to initiate any positions within the next 72 hours.
I wrote this article myself, and it expresses my own opinions. I am not receiving compensation for it (other than from Seeking Alpha). I have no business relationship with any company whose stock is mentioned in this article.