On Friday Nordstrom Inc (NYSE:JWN) reported its full-year results and the market did not like them to say the least. Shortly after the market opened its shares were down by almost 11%, and although they recovered some ground, they still finished the day down 6.73%. We felt that the market had severely overreacted to the results and managed to open a position on the second dip at $47.56, which gave us a nice return of 3.3% for that day. But we're not selling, in fact, we may top up our position as we see a lot of long-term upside for Nordstrom.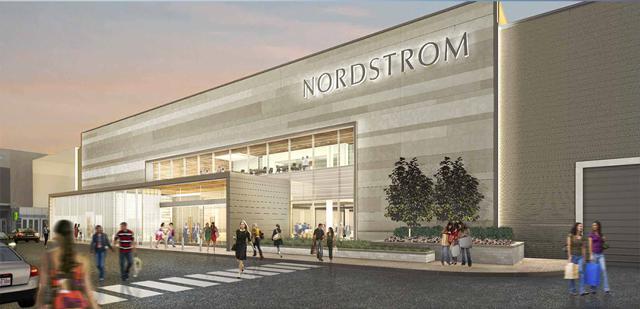 Click to enlarge
Well, the retail industry has certainly been a tough place to be in the last twelve months. You only need to look at the SPDR S&P Retail ETF (NYSEARCA:XRT) to see how difficult things have been. This ETF tracks the performance of the S&P Retail Select Industry Index, and finds itself down 13.8% during the period. As you can see below, there are a number of familiar strugglers amongst its broad holdings.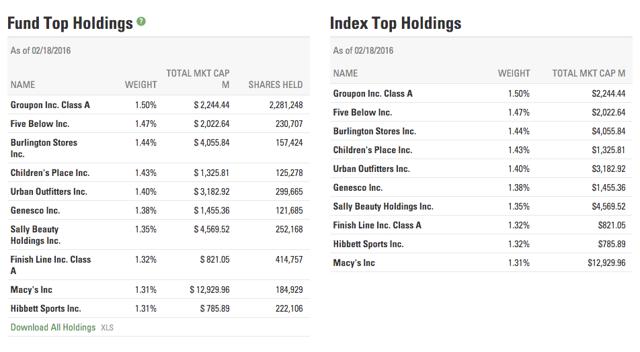 Click to enlarge
Source: SPDRS.com
Nordstrom's fourth-quarter results missed on both the top and bottom line. Revenue narrowly missed when it came in $20 million short of consensus at $4.2 billion, and earnings missed by 15 cents, coming in at $1.17 per share. For the full-year of fiscal 2015, earnings per share came to $3.15. Total sales increased by 7.5% year over year to $14.1 billion, and comparable sales grew 2.7%.
We don't think these results are anywhere near as bad as the market reacted. Yes, it is true that comparable sales have slowed, but they are still positive. Many retailers are struggling for positive comps in the current environment, so we view this as encouraging. Secondly, full year earnings per share were on target, as per management guidance, if you exclude the impairment charges of 17 cents per share.
We are pleased to see Nordstrom taking steps to improve on its fundamentals. Management has revealed it will take steps to improve sales growth by attempting to attract a broader range of consumers to its brands. Within the next four years the company plans to open around 100 more Rack stores. The Rack brand is aimed at the discount market. Currently it has around 200 Rack stores in operation, so management's growth plans for the brand are quite aggressive, and we like this as we feel it diversifies its offering and helps reduce the impact of economic slowdowns should they occur.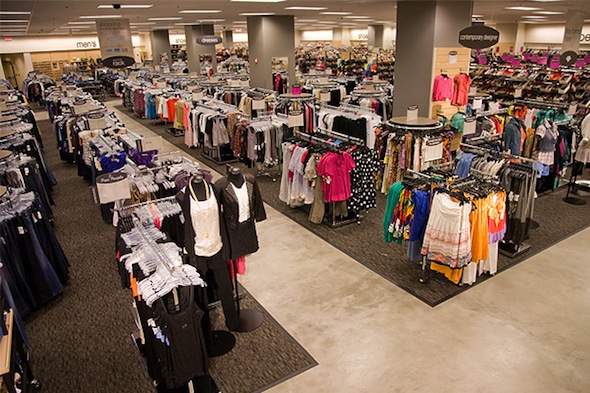 Source: Nordstrom Rack Store
There is one thing which we think could be going in the company's favor moving forward, and that is the US Personal Savings Rate. As demonstrated below it has risen to a three-year high, and with interest rates still low, we think it is only a matter of time until consumption increases. Especially as savings are still being sustained at the gas pump and wages have risen. When consumers start to receive their tax refunds, estimated to be around $3,000 on average per person, there will be an awful lot of spending power in the hands of US consumers and Nordstrom could be a key recipient.

Click to enlarge
Source: Ycharts
Another boost will be its expansion into Canada and New York. As far as we are concerned, New York is underpenetrated and we are excited by the recent plans for a flagship store in Manhattan. Pete Nordstrom had this to say about its grand plans:
"We're building in the context of the world's greatest stores in the best retail city in the world and our ambition is to create an entire experience that reflects the best of what we have to offer. We think the modern exterior glass design combined with the historical renovations honor both the past and future of Manhattan."
With its unique and impressive design, we are expecting it to attract many tourists, as well as local shoppers when it opens.
Elsewhere, we like management's plan to seek out exclusive and unique product lines as a selling point. This is not only a great way of getting shoppers through your doors, but it also limits price wars and discounting. When retailers have the same products they have to respond to price cutting by a competitor or risk losing the business. But price cutting puts pressures on margins, ultimately making the whole process close to futile. We would like to see inventory levels drop in fiscal 2016. Currently, inventory growth is outpacing sales growth, as shown below, which is not a good sign. However, things do appear to have improved a little in the last year, so we remain hopeful management will get this right in 2016, which should help increase margins.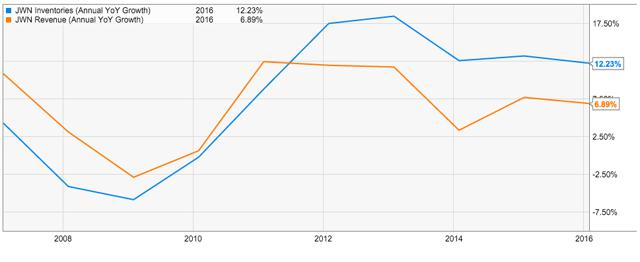 Click to enlarge
Source: Ycharts
We expect sales to grow at the same rate in fiscal 2016, but for margins to increase allowing for a better performance on the bottom line. We forecast earnings per share to come in at $3.66 on revenue of $15.5 billion. We feel a fair multiple for the stock to trade at is 16 times earnings. Based on this and our earnings per share forecast we have a one-year price target of $58.56, which equates to upside of 19% from Friday's close.
The company still has $800 million authorised for share repurchases. We would expect the company to be buying back shares while the share price is in the doldrums. This should offer investors a little bit of security in the months ahead. With its strong balance sheet and free cash flow in the region of $1.37 billion, we expect there could be further increases to the authorization in the future also.
We feel this is a great price to buy into a great company. We expect Nordstrom to have put this tough year in retail behind them, and for the shares to start making ground on the 40% loss of value they have made in the last 52 weeks.
Disclosure: I am/we are long JWN.
I wrote this article myself, and it expresses my own opinions. I am not receiving compensation for it (other than from Seeking Alpha). I have no business relationship with any company whose stock is mentioned in this article.