Since the financial crisis began Greece's commercial banks have destroyed billions in investor dollars as their share prices have been destroyed with multiple rounds of dilution. While National Bank of Greece (OTCPK:NBGGY) shares are becoming more attractive as a speculative investment, investors may want to consider swapping some NBG shares for shares of Bank of Greece (Athens: TELL).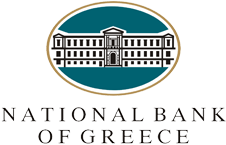 source: National Bank of Greece
What is Bank of Greece?
Bank of Greece is a rare type of investment in the modern world: a publicly-traded central bank. While many central banks have some private shareholders, only the central banks of Greece, Switzerland, Belgium, South Africa, and Japan are actually publicly-traded.

source: Bank of Greece
But only the shareholders of Bank of Greece and National Bank of Belgium can benefit from greater profits at their central banks through partial profit sharing in the form of larger dividends. Dividends from the other central banks are capped at a fixed percentage of the original paid-in capital making them trade more like bonds than stocks.
Bank of Greece is tasked with helping to implement monetary policy, regulating certain insurance and financial institutions, providing services to the Greek government, and acting as a lender of last resort. All of this makes Bank of Greece very profitable even during a tough economic climate with the bank making 655 million euros in 2014 and 1.16 billion euros in 2015. With 19.86 million shares outstanding this gives the bank EPS of 58.54 euros.
However, as a central bank, much of the profits go to the government with only the 12% dividend on the original paid-in capital guaranteed. The fixed payment amounts to 0.6720 euros per share and is also subject to Greek corporate tax of 29% lowering it 0.47712 euros per share. This currently gives Bank of Greece a yield of 5.1%.
In the future Bank of Greece may decide to pay an additional floating dividend. Between 2001 and 2009 Bank of Greece paid annual dividends ranging from 2.40 euros to 3.23 euros per share driven by the relatively strong economic climate in Greece.
Dilution protection
Unlike National Bank of Greece which has undergone multiple rounds of heavy share dilution, Bank of Greece's outstanding shares have remained constant at 19.86 million since 2008. In the most recent recapitalization, old National Bank of Greece shareholders were left with less than 5% of the bank and NBG had to run a 1-for-15 reverse stock split just to meet Greek legal requirements for its share offering. Meanwhile Bank of Greece survived the 2015 Greek bank turmoil without any share dilution and even posted a small share price gain.
If the Greek banking system experiences another crisis NBG may require another recapitalization but Bank of Greece is unlikely to face additional dilution allowing Bank of Greece shareholders to ride out continued economic turbulence.
Dividends
As previously discussed, Bank of Greece currently carries a 5.2% dividend yield while none of the major commercial banks pay a dividend. Since the fixed dividend is based on the paid-in capital and Bank of Greece is highly profitable, it is unlikely to be cut in my view.
However, the amount received by shareholders can still be affected by changes in Greece's corporate tax. Since 2012 the corporate tax has risen from 20% to 29% reducing the dividend paid from 0.5376 euros per share to the current 0.47712 euros per share.
Both National Bank of Greece and Bank of Greece have the potential to increase their dividends in the future although it could be years before enough economic confidence has returned to boost the dividends.
Upside potential
Both National Bank of Greece and Bank of Greece have seen heavy losses to their share prices since 2008, however, Bank of Greece is the only one with a realistic chance to return to previous highs. While NBG has turned on the common share printing press, Bank of Greece has about the same number of outstanding shares today as it did prior to the financial crisis.
In the event that Greece returns to its pre-crisis economic conditions, Bank of Greece may be able to resume payment of its profit sharing dividend returning more income to its private shareholders. This could in turn drive market demand for the bank's shares potentially pushing them back to their pre-crisis highs of 75 euros per share.
While such a turnaround could take an extended period of time, even moderate de-risking of Greece combined with an appetite for yield could drive Bank of Greece shares higher. If Bank of Greece were to trade with a 3% yield like major U.S. banks shares would hit $15.90 for upside of 69% from the current trading price.
In contrast, NBG is unlikely to pay a dividend until the Greek economy turns a corner and the non-performing loan issue is addressed. For more information on NBG, please read my outlook for the bank for 2016.
Risks
While I believe Bank of Greece has less risk than National Bank of Greece there still are risks associated with owning the company. First is that Bank of Greece is not run primarily for shareholder profit and can be influenced by the Greek government. This could result in the bank making decisions that negatively impact private investors in order to carry out government policies.
In a similar area, Bank of Greece carries a risk of being nationalized if the political winds make this a popular move. It's worth noting that other central banks including the Bank of England and the Bank of International Settlements had private shareholders prior to their nationalizations. While some compensation would likely be offered to private shareholders it may not be enough to fully compensate them and would likely eliminate the possibility of further upside should Greece recover economically.
Private shareholders of Bank of Greece would also likely suffer losses if Greece were to leave the Eurozone since profits and dividends would be denominated in the new Greek currency which would likely depreciate in value. However, it is worth noting the bank was able to function prior to Greece adopting the Euro so it would not be the end of the bank.
Shareholders could also see their dividends reduced if Greece raises corporate taxes again. As previously mentioned, corporate tax is assessed on dividends from Bank of Greece so a higher corporate tax rate could mean a lower net payout for private shareholders.
How to buy Bank of Greece
Although Bank of Greece used to have an OTC listing in the U.S. under the ticker symbol BGREF this listing has effectively ended since shares rarely traded with months often passing between trades. Today Bank of Greece shares can be purchased on the Athens Stock Exchange where it trades a few thousand shares per day. It should be noted that the Athens Stock Exchange provides more liquidity for most Greek stocks with National Bank of Greece carrying significantly higher volume.
Not all brokerage firms offer trading on the Athens exchange but Fidelity is one option for investors looking to invest in Bank of Greece or get access to a wider variety of Greek companies.
Takeaway
National Bank of Greece is often seen as the only way to bet on the Greek financial system from the perspective of U.S. based investors. However, Greece's central bank, Bank of Greece, offers significant potential upside while also providing a sizeable dividend and avoiding the same dilution risks which have virtually wiped out NBG shareholders.
Now that the preferred shares of NBG are no longer trading, Bank of Greece shares are my top pick to play a Greek financial recovery and I believe NBG investors should consider swapping NBG for Bank of Greece.
Disclosure: I/we have no positions in any stocks mentioned, but may initiate a long position in TELL over the next 72 hours.
I wrote this article myself, and it expresses my own opinions. I am not receiving compensation for it (other than from Seeking Alpha). I have no business relationship with any company whose stock is mentioned in this article.
Additional disclosure: The author does not guarantee the performance of any investments and potential investors should always do their own due diligence before making any investment decisions. Although the author believes that the information presented here is correct to the best of his knowledge, no warranties are made and potential investors should always conduct their own independent research before making any investment decisions. Investing carries risk of loss and is not suitable for all individuals.
Editor's Note: This article covers one or more stocks trading at less than $1 per share and/or with less than a $100 million market cap. Please be aware of the risks associated with these stocks.