By Raul de Frutos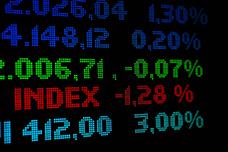 Equities finally made some gains last week after five horrible weeks for stock investors. The recent rally looks prone to fall short, though, followed by more declines around the corner.
Not Enough Buying Interest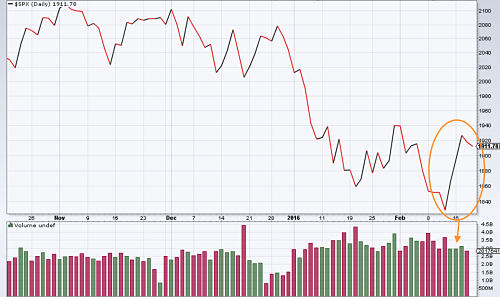 The S&P 500 Index. Source: MetalMiner analysis of FastMarkets data.
So far, the rally seems like a normal price reaction after a big fall. Moreover, stocks are going up in low volume. Now, you may ask, "what do you mean by low volume?"
Volume means the number of shares traded. When prices rally in low volume, it means that not a lot of people are participating in the price move, which is the same as saying that demand for stocks is not strong.
When prices actually find a floor, they tend to bounce in higher volume, showing that buying interest is necessary to move markets higher. In this case, we are not seeing enough buying interest, suggesting that more selling pressure will soon come to prevent prices from rising more.
Beaten Down Stocks Lead Rally
Major stock indexes are getting a boost thanks to a rebound in beaten down stocks such as energy and material sectors. Last week, stocks of oil producers rose as oil prices rebounded back to $30 per barrel. Companies in the materials sector such as Freeport-McMoRan (NYSE:FCX) also rebounded last week.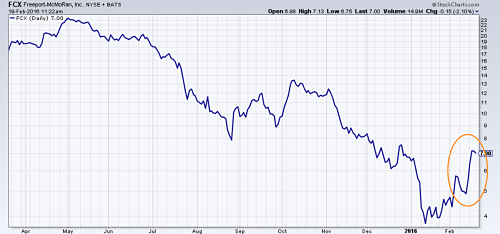 Freeport-McMoRan soars in February. Source: MetalMiner analysis of @StockCharts.com data.
The fact that downtrodden stocks are leading this rally is not a good sign. For markets to turn around, fresh leadership should emerge. So far, we haven't seen anything of the sort.
Weak Chinese Trade Data
China's January trade data showed more weakness in the global, as well as in the Chinese economy. China's exports, which for some are a good barometer of the global economy minus China, fell by 11.2% year over year in January. The decline signals weak global growth and demand and the fact that China is not succeeding at fighting its domestic slowdown through exports. Even though China took steps to weaken the Chinese yuan, exports have continued to fall.
However, China's import data was even worse, with imports tanking by 18.8% year over year. Lower imports underscore weakness in the Chinese economy. Global equities, however, rose on the weak trade data since it probably increased hopes of more stimulus from the Chinese government. Although, we must remember that previous government attempts to spur the economy weren't successful.
Money Still In Safe Haven Assets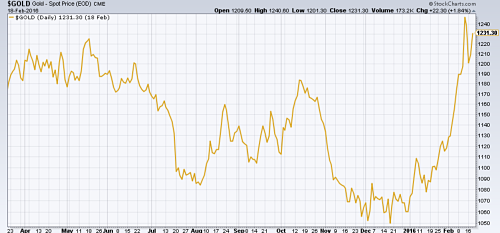 The gold price is still near 1-year high. Source: @StockCharts.com.
While equities scored some gains last week, money hasn't really rotated out of safe-haven assets such as gold or bonds. That's not a good sign. A strong rally usually moves money out of these assets and into stocks.
Overall, we are not buying this stock market rally. Investors are not jumping into stocks, companies in leading sectors are not causing the rally, weak trade numbers keep coming out of China and money hasn't really rotated out of safe-haven assets.