The economy and world markets will continue to be hamstrung by significant debt loads that took decades to build. The de-leveraging process that started in 2008 is proving to be long and painful. Central bankers all over the globe are doing their part to ease debt loads by keeping interest rates low. These low rates are hurting savers and retirees by forcing them into risk assets, including stocks and high yield bonds.
Retirees and investors seeking yield should build diversified portfolios with equities that will provide yield, but also perform during an uncertain, low growth period. Given the debt loads of the developed economies, world markets will likely experience more frequent recessions.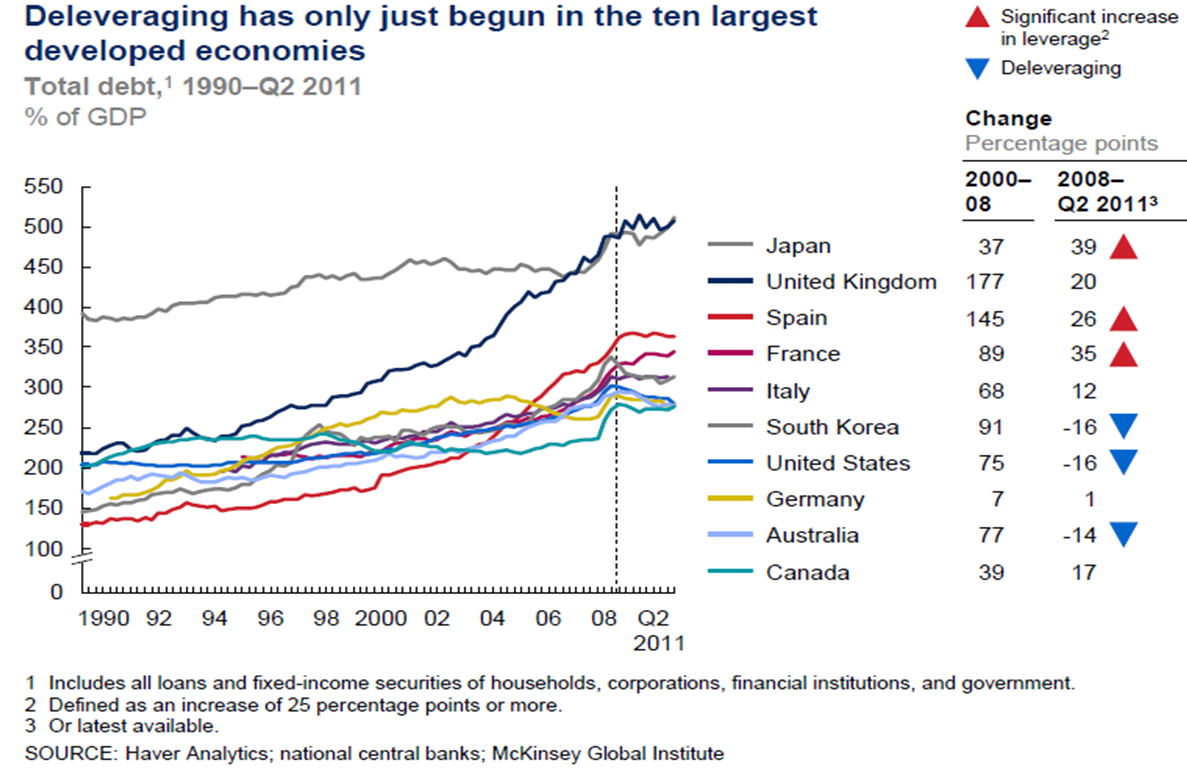 Equity Screener:
Price to Earnings ratios of less than 20.0x - focused on equities with modest valuations.
Market Capitalization of greater than $1 billion - large capitalization equities typically have better access to capital markets.
Dividend Yields of greater than 3.0% - focused on equities that provide strong current income.
Equity betas of less than 1.0x - focused on equities that are less volatile than the overall market.
American Electric Power Co., Inc. (NYSE:AEP) - Utility
Price to Earnings: 9.4x
Market Capitalization: $18.2 billion
Dividend Yield: 5.0%
Beta: 0.50x
MFA Financial, Inc. (NYSE:MFA) - Mortgage REIT
Price to Earnings: 8.2x
Market Capitalization: $2.6 billion
Dividend Yield: 13.6%
Beta: 0.34x
Johnson & Johnson (NYSE:JNJ) - Healthcare
Price to Earnings: 18.5x
Market Capitalization: $176.9 billion
Dividend Yield: 3.5%
Beta: 0.55x
Pepsico, Inc. (NYSE:PEP) - Consumer / Beverage
Price to Earnings: 15.7x
Market Capitalization: $98.9 billion
Dividend Yield: 3.4%
Beta: 0.51x
Waste Management, Inc. (NYSE:WM) - Waste Management Services
Price to Earnings: 17.5x
Market Capitalization: $16.4 billion
Dividend Yield: 4.0%
Beta: 0.57x