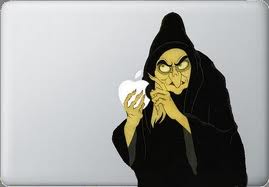 For as much growth that Wall Street analysts crave, that craving is unmatched by the pressure that many company CEOs face to produce such growth. For this reason, most investors (including me) tend to stay in a state of perpetual worry. Because one earnings miss tends to send stocks to the Wall Street dog house where companies tend to stay in a probationary period until (at least) the next quarter - and that's if you're lucky. Not many companies today are growing as fast as tech giant Apple (NASDAQ:AAPL). While it has rewarded investors with considerable amount of growth and value for their investments, it seems the company is yet pressured by investors and analysts to spend more money - if not through acquisitions, it's with the latest nonsense, dividends.
Stop trying to spend its cash
To be clear, it is not that the idea of dividends itself is nonsense, I just disagree with the notion that Apple should succumb to the pressure and do what it feels is not (at the moment) in its best interest nor that of shareholders. Remarkably, for Apple it now appears that meeting ridiculous growth standards quarter after quarter is no longer enough to make investors happy. For this, I have come to appreciate that while it is credited with having brought the biology term "ecosystem" to investing, there now needs to be a new investment term to describe some of the absurdity of the non-performance related demands by investors. I've said this once and I feel it is now necessary to say it again, stop trying to spend the company's cash.
In a lot of ways, the company's perceived cash-hoarding has offended a lot of people. Some analysts as well as investors compare Apple to that kid who just loves to watch his piggy bank grow while ignoring the fact that this same kid has the best run lemonade stand on the block that also serves cappuccino and washes your car while you wait. Yet he can't rest until he figures out a way to offer you something else that you haven't realized that you need yet. This is who Apple is and a dividend will inhibit its ability to further this endeavor.
A dividend would be nice, it's not going to happen and I agree with the company on this stance. The same reasons that have brought it to prominence will be ignored should the company go this route - and this is what many investors fail to understand. While I agree it would be the "obvious and easy" option of sharing its wealth with investors, it would also send a signal that (and I've said this before) the company has reached a "creativity-block," or worse has run out of neat ideas. Indeed, getting the cash will make shareholders happy, but I fail to see how that helps the company produce and compete in any meaningful way well into the future.
If you disagree, Fellow Seeking Alpha contributor Rocco Pendola said it clearly and very succinctly with the following points in his recent article:
Let's consider a dividend from a retail investor's perspective. $10 a share has been tossed around. Today, that's a roughly 2% yield. If you own 100 shares, you would collect $1,000 over the course of a year on an AAPL dividend. Compare that to McDonald's (NYSE:MCD) where it's reasonable to think mere mortals could have collected 500 to 1,000 shares over time. At a dividend per share of $2.80 (2.8% yield), you take in between $1,400 and $2,800, annually, in MCD dividend income.
Endpoint - If you want dividends, you should have been building positions, over time, in dividend-paying blue chip stocks. AAPL is not a dividend-paying blue chip stock. It is an innovative hyper-growth machine in perpetual start-up mode that needs to stay that way or die. I honestly think Apple executives view the situation in that regard. Why in the world should we pay a dividend? It's not in our culture. It does nothing for everyday shareholders and it only makes the already rich (thanks to Apple) richer. As an AAPL bull, I hope Tim Cook and the Apple board does not give in.
I really couldn't have said it better. Rocco pretty much echoed similar sentiments that I've shared on this topic on several occasions. As great as a dividend sounds, it is not great for every situation and may likely impact the very quality that made that company great in the first place.
However, for Apple, when the discussion is not about a dividend it is about an acquisition such as Sirius XM (NASDAQ:SIRI) as has been suggested by fellow Seeking Alpha contributor Mike Stallings. These days, the most recent rumors have turned to Netflix (NASDAQ:NFLX). But my contention is why? It did not need an acquisition to come up with the iMac nor the current iPhone. Who did it acquire to develop iTunes? It seems investors are quick to forget why they have invested in the company in the first place. Apple can build whatever it wants from scratch and does not need either Sirius or Netflix.
Summary
Apple has taken on Research In Motion (RIMM) and won - the company that created the smartphone market. It continuously brushes threats off its shoulder form the likes of Google (NASDAQ:GOOG), Amazon (NASDAQ:AMZN) Yet it stands tall above everyone else as the leader of the tech sector. The reason that it has been able to stave off these threats is because it has loads of cash to spend in to R&D as well as future project. So for investors to continually have their hands out requesting or (more appropriately) demanding a dividend would be akin to chopping the beanstalk and then spraying it with weed eater. Then what is left climb? Instead, be happy with its ridiculous growth.
Disclosure: I am long AAPL.