Introduction
Think back to the late 1980s. A British-American supergroup named the Traveling Wilburys played to critical acclaim. Bob Dylan, George Harrison, Jeff Lynne, Roy Orbison and Tom Petty came together in what could be considered to be a happy accident. In a blend of several variations of rock music, the band produced two albums and several hits. One of our favorites is titled "End of the Line." The song was featured on the band's first album and the centerpiece, at least in our estimation, was Roy Orbison's baritone-to-tenor voice. Great stuff. Orbison died before the group's second album could be recorded. That was it. The end of the line for the Traveling Wilburys. Not for Pandora Media, the Internet radio giant.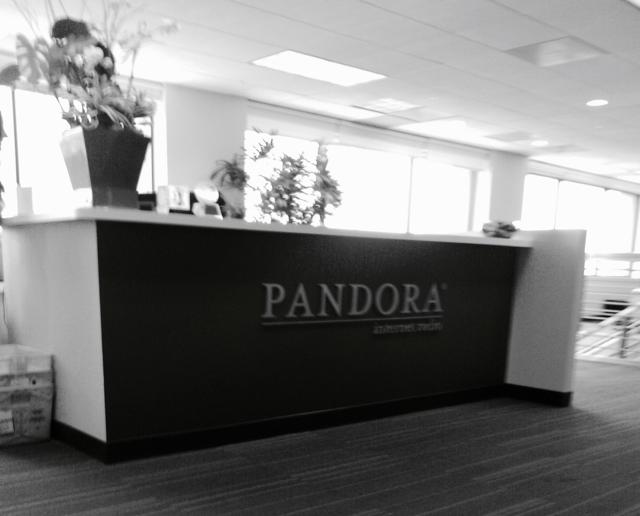 Radio for a Connected World
Pandora (NYSE:P) launched its free, advertising supported radio service in 2005. The leader in Internet radio in the United States,the company boasts 309 million registered users, a better than 200% increase since the company's IPO (2011). However, with the number of both registered users and active users stagnant, and with competition looming large, the company stands at a pivotal point in its relatively brief history. In response, the company has prepared a large-scale response. Significant radio, on-demand, and live music initiatives are all part of the company's efforts to reinvigorate growth. So too are plans to optimize the company's cost structure.
Central to Pandora's plans are efforts to enhance monetization and grow listener hours. Several major initiatives should play an essential role in the company achieving these goals. Monetization enhancement efforts center on developing innovative and scalable ad products, increasing utilization of ad inventory, building the salesforce and increasing the number of paid listeners. Pandora's listener-hour growth initiatives are focused on expanding distribution, increasing content offerings, and expanding internationally. Most related efforts are now underway.
Cost containment efforts aren't likely to make any meaningful headway for the foreseeable future. Yes, Pandora has done a tremendous job driving content acquisition costs lower. However, with competition building, the company will be spending considerable sums the next few years in order to defend its turf. Product development initiatives, a back-office buildout, and infrastructure additions will drive costs appreciably higher in the coming quarters. In turn, margins will be squeezed and cash flow generation driven into negative territory. The company expects Q1 '16 adjusted EBITDA to be in the range of a negative $65-75 million. FY '16 adjusted EBITDA is estimated between $60-80 million. A tough year, but not the end of the line.
Investment Recommendation
Pandora brought its premier convertible bond in early December. A $345 million five-year issue priced at 1.75% up 27.5%, the issue came with two years of provisional call protection. Our HOCS slash line measures an attractive 82 Overall / 82 Growth / 82 Safety, unchanged from the time of new issuance, despite the 32% slide in the price of the company's shares since that point in time. The overall and growth scores reflect solid revenue growth of the past several years. With the stock at $10.85, well below the midpoint of its 52-week range ($7.10-22.60), the company's market capitalization totals just under $2.5 billion.
While company fundamentals remain solid, several user-centric measures have been stagnant. Efforts are underway to combat these and other challenges. Regardless, earnings and cash flow will feel the pinch for the near future. As a result, the company's stock and sole convertible bond issue should remain range-bound for some time.Still, the stock's recent trading history together with the modest premium make this an interesting bond. One last comment: the New York Times recently reported that the company has retained Morgan Stanley to evaluate strategic alternatives. Nothing like throwing a little potential positive event risk into the mix.
Positives & Risks - A Brief Overview
As the leader in Internet radio in the United States, Pandora offers a personalized experience for listeners wherever and whenever they want to listen to radio on a wide range of smartphones, tablets, computes, and car audio systems, as well as a range of other Internet-connected devices. The company allows users to adapt playlists in real-time based on the individual feedback of each listener. It also offers local and national advertisers an opportunity to deliver targeted messages to listeners using a combination of audio, display, and video advertisements.
Pandora continues to enjoy significant revenue growth. Mobile usage continues to be a compelling story for the company. And, the upside attributable to automobiles could be large. The company has entered into partnerships with nearly all of the leading automakers, domestic and foreign. Furthermore, while Pandora remains a largely advertising driven company, it is shifting towards a subscription business model. As it transitions, an industry-wide cost shift favoring subscription-based companies will likely benefit the company's cost structure. In addition, investors can draw substantial comfort from both a strong balance sheet (the 1.75% Convertible Senior Notes due 2020 are the company's only debt) and reasonable liquidity (cash and short-term investments total $371 million). Unfortunately, given the company's anticipated cash-flow pressures, liquidity could stand a further boost.
Pandora's aggressive FY 2016 investment plans are more likely a sign of management's confidence concerning the company's long term prospects. However, the near term pressure on earnings and cash flow will be ugly. Both registered user and active user growth have slowed dramatically the past several quarters, although we did see a bump up in the latter category in the most recent quarter. A little too little to get excited over. Furthermore, the company faces several competitive challenges. On the terrestrial radio side, Clear Channel and Citadel pose challenges. On the subscription front, Spotify continues to gain share. In addition, several cloud services such as Amazon, Google and Apple presently offer or have announced music services. Reason enough to continue to proceed with caution.
Full-Year Results
FY '15 revenues totaled $1,164 million, up 26% year-over-year. It should come as no surprise that advertising drove the vast majority of the improvement. Subscription growth (paying listeners) will hopefully kick in in the not-too-distant future. Regardless, advertising will remain the dominant revenue source for some time to come. Adjusted EBITDA totaled $52 million, compared to last year's $58 million. Why the decline? Revenue growth was more than offset by rising costs. So, what explains the increase in costs?
Content acquisition costs increased by $164 million (37%), due largely to pre-1972 sound recordings. (A onetime charge for a pre-1972 sound recording settlement account for most of this amount.) Sales and marketing costs also grew by $121 million (44%). This latter category suffered under the weight of higher employee-related and facilities and equipment costs, the result of an increasein headcount. In addition, rising brand marketing, advertising, direct response and search costs, coming on the heels of the company's various advertising campaigns, weighed heavily on results. Expect these and other costs to exact an even greater toll this year.
Disclosure: I/we have no positions in any stocks mentioned, and no plans to initiate any positions within the next 72 hours.
I wrote this article myself, and it expresses my own opinions. I am not receiving compensation for it. I have no business relationship with any company whose stock is mentioned in this article.