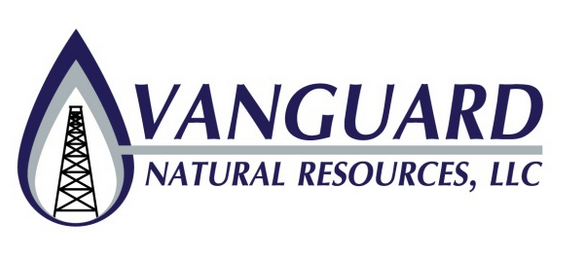 Chesapeake Energy Corp. (NYSE:CHK) and Linn Energy, LLC (NASDAQ:LINE) have caught investors' eyes again in March when hectic short covering and rebounding oil prices fueled a surge in their share/unit prices. Chesapeake Energy has done particularly well and rebounded a couple of hundred percent from a low of $1.50 in February...today CHK sits at just below $5. Linn Energy, on the other hand, did not nearly as well. Unitholders also saw a short squeeze here, but it was a very short lived recovery indeed: While LINE surged over $2 at some point, units have now folded and are changing hands for just $0.57 since investors price a high likelihood of a near term bankruptcy filing into Linn's units.
Vanguard Natural Resources, LLC (NASDAQ:VNR) has not seen as violent a short squeeze as Chesapeake Energy and Linn Energy, but the rebound in oil prices also helped Vanguard's units in March. However, Vanguard Natural Resources' units have fallen back lately because the oil and natural gas company announced the suspension of its common and preferred unit distributions in March when the company released dismal Q4-15 earnings. Vanguard Natural Resources further recognized ~$485 million in write-offs on its oil and natural gas properties in the last quarter which brought total 2015 impairment charges to a whopping ~$1.8 billion.
I owned units of Vanguard Natural Resources in the past, but have sold out of VNR largely because my expectations about a rebound in commodity prices were too optimistic. Crude oil prices have stabilized around $40/barrel, but energy prices clearly remain at risk in 2016, for two reasons: 1. Chances are the organization of oil exporting countries, or OPEC, will decide not to cut back production in order to support energy prices because it has not succeeded yet in crowding out enough U.S. shale production. Secondly, there is a good chance that U.S. shale oil and natural gas production volumes will continue to grow in the first half of 2016 since many companies are still busy pumping as much oil as they can. This poses a challenge to the crude oil price recovery.
A Linn Energy Bankruptcy Can Set A Domino Effect in Motion
I think the company in the oil patch that will determine the narrative for the next six to twelve month and that investors should watch is Linn Energy.
Linn Energy has maxed out its credit facility and borrowed $919 million because management obviously expects that lenders will cut its borrowing base when the next determination comes up in April. If Linn Energy files for Chapter 11 bankruptcy protection, which is what the market clearly expects at this point, shares/units of other highly-levered energy companies may also be thrown under the bus. If Linn Energy folds and indeed files for Chapter 11 in the coming months, the ripple effects will hit Vanguard Natural Resources and Chesapeake Energy just as much.
Your Takeaway
Vanguard Natural Resources has done poorly since the energy company reported Q4-15 results and announced the suspension of its common/preferred unit distributions. This was to be expected.
That being said, there is even more downside risk for Vanguard Natural Resources and Chesapeake Energy if Linn Energy falls into bankruptcy. A near term Linn Energy bankruptcy is a major risk factor for units of Vanguard Natural Resources, and the reward-to-risk ratio at this point is not very favorable for long investors at all.
Disclosure: I/we have no positions in any stocks mentioned, and no plans to initiate any positions within the next 72 hours.
I wrote this article myself, and it expresses my own opinions. I am not receiving compensation for it (other than from Seeking Alpha). I have no business relationship with any company whose stock is mentioned in this article.
Editor's Note: This article covers one or more stocks trading at less than $1 per share and/or with less than a $100 million market cap. Please be aware of the risks associated with these stocks.