Mark Zuckerberg is "obsessed" with live video, and for that reason, Facebook (NASDAQ:FB) stock owners should be worried.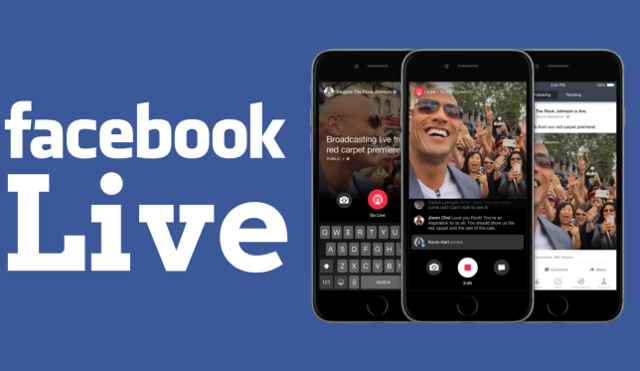 Click to enlarge
Source: Amigio
According to multiple reports, Zuckerberg and FB execs have been pitching live stream packages to major programmers for months. Furthermore, it is well reported that Facebook wants the rights to Thursday Night Football, and more than likely, it is willing to pay big bucks for the rights to live stream these events.
Yes, everyone knows that the future for FB is video advertising. However, there's a big difference in delivering ads to short, YouTube-like video clips and demanding premium ad prices on an untested, unproven live stream sports program that costs 100s of millions of dollars. The big problem is that Facebook will have to sacrifice the high margins that FB stock owners expect, which is at the epicenter for why Facebook should avoid the temptation to chase the NFL or any live streaming for that matter.
Last year Yahoo (NASDAQ:YHOO) became the first company to live stream an NFL game, a Bills vs. Jaguars game played in London that ended up being a good game, but was not exactly a premier game for the NFL. Nonetheless, Yahoo ended up paying about $20 million for the rights, a game played a 9:30 AM ET, and was still shown in broadcast TV to both teams' home markets. Yahoo reportedly sold 30 second TV ad spots at $50,000 per, far lower than the $200,000 per ad that is normally asked for an NFL game with large distribution (Sunday or Monday Night football). At the end of the day, Yahoo's stream attracted 15.2 million unique viewers and 33.6 million total viewers, with 33% being international users.
All in all, Yahoo's stream was a success, and given that so many viewers were international, there's a good chance that the NFL would welcome discussions and similar deals with Facebook. After all, Facebook represents a far larger viewing audience. Unfortunately, it is a losing bet for FB stock.
According to SportsOnEarth.com, the average NFL playoff game has 112 commercials. Even if FB could demand $200,000 per 30 second spot, the total of $22.4 million would be less than Facebook would have to pay for rights. Keep in mind, Yahoo paid for a game in London that wasn't exactly "must see" and it was a game that consumers could still watch at home on broadcast TV. If FB really wants exclusivity, and wants big Thursday Night Football games, it is going have to pay a lot of money, say $50 million, even $60 million or more. Not to mention, we all know that the price of content is only rising.
Earlier this year, investors of the streaming giant Netflix (NASDAQ:NFLX) learned that the company is responsible for nearly $11 billion in content costs over the next three years, from previous commitments. Investors also know that NFLX continues to pay more year-after-year for content. While Facebook is exploring a completely different business model vs. Netflix, using ads, the point is that Facebook's costs would still surge if it is really as serious about live streaming and the NFL as recent reports imply.
With that said, the prospects of watching live TV or the NFL on Facebook may sound real good right now, but not when it comes at the cost of margins. Facebook has an operating margin of 35%, but there is no way it can maintain such a margin if it starts writing nine-digit checks to the NFL or paying billions to become a legitimate live streaming giant.
With a market capitalization of $325 billion, and much of that valuation tied to a very bullish outlook, Facebook cannot take chances that could cause an unexpected surge in costs and a decline in margins. This is a company that still has great upside in ad prices, has a good thing going with Sports Stadium and other interest-specific programs, and has another eight big projects to power Facebook into the next chapter of growth. Thus, it does need live video and the NFL to power FB stock forward.
That said, some will argue that the NFL and live video are needed to enhance the Facebook experience, and that the higher engagement and time spent from adding games will create revenue elsewhere. While these are valid points, it is speculative. Last time I checked the company already had over a billion daily users, with its apps capturing more than 20% of the time that users spend on mobile devices. In other words, engagement is not a problem for Facebook.
Its revenue per user continues to soar, and the company is just now starting to monetize Istagram. Facebook has not even started to monetize Messenger, WhatsApp or VR. These are all-high margin opportunities in advertising, payments, marketing, etc. Meanwhile, it does not matter whether live video and sports translate to increased ad dollars or not, the capital necessary to become a leader coupled with the low-margin nature of content hosting makes it a bad bet for a company that is so greatly profitable. The only exception is if Facebook can do what no other company has managed to do - create a live stream video business where it acquires valuable content (ie NFL) and can maintain the operating margins in excess of 30% that Wall Street expects. I doubt that is possible.
When you put it altogether, it is clear that FB does not need the NFL or live streaming, but will likely pursue it anyways. In my opinion, FB aced the video business it currently deploys, and the billions of videos watched daily on Facebook's platform suggests that users enjoy the product. While Facebook has been selling video ads, it is a segment of its business that is still underdeveloped with tremendous upside and one that requires very low capital expenditures on behalf of the company. This is because users and/or businesses upload their own videos, which means that Facebook does not have to pay for content.
However, if Facebook starts trying to mix live sports content with Lions Gate (NYSE:LGF), Universal, etc. content, I think the platform becomes too difficult to navigate, Facebook's direction becomes unclear to advertisers, and its costs most certainly soar while margins fall. It is a scenario that does not bode well for Facebook stock, which is why FB should stick with the high-margin businesses it knows best and let Disney (NYSE:DIS), Fox (NASDAQ:FOX), Netflix and others sort out the high-priced content distribution and creation game.
Disclosure: I/we have no positions in any stocks mentioned, and no plans to initiate any positions within the next 72 hours.
I wrote this article myself, and it expresses my own opinions. I am not receiving compensation for it (other than from Seeking Alpha). I have no business relationship with any company whose stock is mentioned in this article.