Gold's collapse from more than $1,800 per ounce in early 2011 to multi-year lows of around $1,050 three months ago pushed a number of gold miners to the edge. The Market Vectors Gold Miners ETF (NYSEARCA:GDX) has seen its units decline by over 70% in this period. But since then, gold has posted a comeback, rising by roughly 20% this year to $1,266, while the ETF has gained 49%.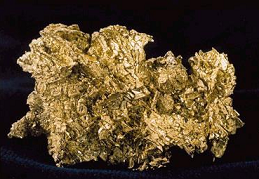 GDX is arguably the most popular gold mining fund. Launched in 2006, two years after the resounding success of the SPDR Gold Trust ETF (NYSEARCA:GLD), which raised a record $1 billion in its first three days, the fund currently has $6.26 billion of assets under management. But unlike GLD, which gives its owners exposure to a trust which holds physical gold, GDX is about investing in some of the world's largest gold mining companies.
For the last couple of years, sluggish global economic growth, especially from China, kept gold prices under pressure. In December, Federal Reserves increased interest rates, pushing gold to six-year lows. The Fed also talked about the strength of the US economy, which can have a positive impact on the US dollar, and signaled four interest rate hikes for 2016. The combination of an increase in the value of greenbacks and higher interest rates threatened to push gold below $1,000.
But since then, the market sentiment has changed dramatically. Growing concerns over global economic growth and China's economy have hit the global financial markets. A number of analysts expected the Fed to significantly slow down its interest rates hike plan, and that's exactly what it has done. The US central bank has kept the rates unchanged at between 0.25% and 0.5%, and now expects just two rate hikes this year, according to an official statement released on Wednesday.
This also implies that the Fed now thinks the US economy isn't recovering as quickly as it previously thought. The central bank was also cautious on the state of the global economy. Not surprisingly, the US dollar's strength has also waned, with the greenback dropping to its lowest level in almost five months this week. The increase in concerns has worked out well for gold, boosting its safe haven appeal.
The recent strength in gold prices has pushed the shares of nearly every gold miner higher. The SPDR Gold Trust ETF has climbed almost 18% this year, following gold's rally closely, but the shares of Barrick Gold (NYSE:ABX), the world's largest gold producer in terms of output, have doubled this year, while its biggest rivals, Newmont Mining (NYSE:NEM), Goldcorp (NYSE:GG) and AngloGold Ashanti (NYSE:AU), have all gained at least 45% since the beginning of this year. Each of these stocks has posted significantly greater gains than the actual increase in gold prices and GLD.
I believe this could be due to the fact that the cash cost of mining the yellow metal has not only been constantly below the gold price, but also falling. For miners, any increase in the price of gold can push the income as well as profit margins even higher.
These gold stocks could continue to outperform GLD if gold prices keep moving higher. GDX is one of the best ways to gain direct exposure to these as well as other major gold mining stocks and participate in gold's rally. The ETF has a total of 37 holdings, ranging from small to large cap gold mining companies, more than half of which are based in Canada and the US, and 60% are US-listed. Its five biggest holdings, which make up a little less than one-third of the fund's net asset value, are Barrick Gold (8.07%), Newmont Mining (6.81%), Goldcorp (6.55%), AngloGold Ashanti (5.42%) and Randgold Resources (NASDAQ:GOLD) (5.16%), all well-established, low-cost miners. GDX comes with an expense ratio of 0.53%.
There are, however, some major headwinds that could put brakes on gold's rally. Most notably, the US economy, which could turn out to be stronger than everyone expects. This could prompt policymakers to consider increasing interest rates by more than twice this year. The optimism could also fuel US dollar's turnaround. That's going to negatively impact gold prices. But even if the Fed sticks to its current plan, it will still raise interest rates twice this year, which might hit gold prices. Meanwhile, if the global markets come to some sort of stability, that might knock off gold's safe haven appeal, as it may find it difficult to compete with Treasury bonds.
For a sustainable recovery, however, the market needs improvement in gold's supply and demand fundamentals. Fortunately, they also seem to be coming. The global gold production from major producers is projected to decline. In a recent presentation, Goldcorp, one of the world's biggest gold producers, highlighted that the total output from large-cap miners is positioned to decline 8% between 2015 and 2018. Meanwhile, the jewelry demand has risen in India, one of the key gold buyers. In the second half of 2015, Indian demand climbed more than 11% on a year-over-year basis to 400 metric tons. Meanwhile in China, despite witnessing slowest economic growth in more than two decades, the jewelry demand remained largely stable. But I expect the demand from China to increase as the country moves forward to a consumer-led economy.
In short, although gold might lose its safe haven appeal, its long-term outlook is looking positive.
Disclosure: I/we have no positions in any stocks mentioned, and no plans to initiate any positions within the next 72 hours.
I wrote this article myself, and it expresses my own opinions. I am not receiving compensation for it (other than from Seeking Alpha). I have no business relationship with any company whose stock is mentioned in this article.