Shares of Western Digital (NASDAQ:WDC) rallied above $49 a share on Friday the 18th of March as momentum seems to be gathering from the $17 billion merger with SanDisk (NASDAQ:SNDK) which was approved recently. Western Digital will end up paying $67.50 per share in cash and 0.2387 shares of Western Digital stock per share of SanDisk stock. So will the merger work, is the question on everyone's mind. I believe it can and Western Digital has more upside in my opinion for a few reasons.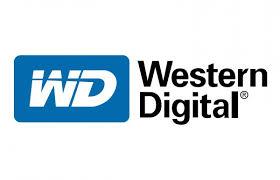 Firstly look at where the share price has been over the last 12 months. In January of 2015, the stock topped out at $110 a share and just last October traded at $86 a share. (see chart)

Click to enlarge
There were a few reasons why the share price collapsed so much in recent months. Firstly the share price dropped sharply on the 22nd of February when Western Digital announced that the Chinese firm Unisplendour was pulling out of its intended 15% stake in the former. The Chinese outfit pulled out probably because it would have been investigated thoroughly (Committee on Foreign Investment in the US) although net incomes levels from both companies (Western Digital & SanDisk) were down by around 40% in their respective fourth quarters on a rolling basis so this also could have been the reason.
Then you had a strong Western Digital shareholder (Alken Asset Management) opposing the deal which again gave way to negative attention and share price losses before the deal. In fact after shareholder approval on the 15th of this month, Western Digital stock continued to drop until it finally found a bottom the following day as a result of merger synergies being made known. I believe the uptrend in the stock will continue for the following reasons.
Firstly Western Digital shareholders will know that the hard disk drive market has been under serious pressure recently as falling prices in solid state drives is resulting in them being installed more and more in laptops. The SanDisk merger is beneficial here in that Western Digital can seriously leverage the present growth in SSD (solid-state drives) which should be reflected in its earnings after the deal goes through in earnest in the Summer.
However cost synergies is where Western Digital can really make an impact long term especially in the enterprise storage market. In fact the company believes that cost synergies can surpass $1 billion by 2020 which would surely take away market share from the likes of Micron (NASDAQ:MU) and Samsung especially if SanDisk's 3D technology can compete with competitors.
In terms of valuation, the huge drop in the share price has the stock trading with a present earnings multiple of 10.11. When evaluating value plays, I also look at price to book ratio (1.19), price to sales ratio (0.9) and price to cash flow (5.0) which are all well below the company's 5 year averages. Furthermore the stock pays out more than a 4% dividend yield and has a very low present debt to equity ratio of 0.22. This will change as Western Digital will need to raise $10 billion in new debt to fund the cash portion of the deal (see chart). However I don't see debt becoming a problem considering that SanDisk has over $4 billion in cash on its balance sheet and plenty of equity for the merger to absorb the impending new debt.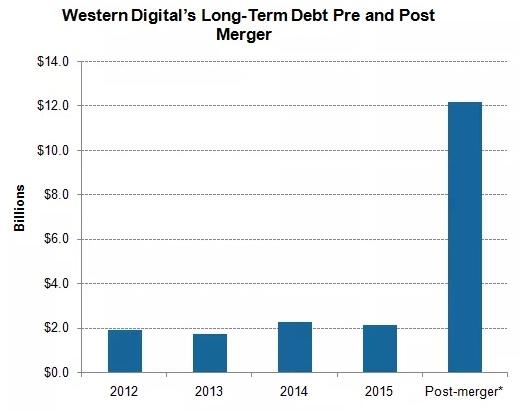 Source : Company SEC Filings
To sum up, this stock is ticking all the boxes as an attractive value play at the moment. Hard drive demand isn't going anywhere any time soon as emerging markets should drive the next phase of the technology boom. Furthermore because this industry has seen huge consolidation over the past 8 to 10 years (which has meant that only 3 companies literally control the market), prices should remain elevated which will support Western Digital's margins. The merger with SanDisk will enable Western Digital take advantage of the current tailwind in SSD and flash memory which are definitely gaining traction in the industry at the moment.
We are now approaching being almost 10% up on our portfolio. Once we get it to between $180 and $200k, Im pretty confident we can earn $20,000 annually from those levels. I'm going to be adding a few good dividend and growth stocks to the elevation portfolio over the next several weeks when I see value. It's imperative that they are not correlated and all don't have similar valuations to ensure that income is brought in every month, which, over time, will increase our share count. Follow along by pressing the "Follow" button above.
Action Today: Buy 100 shares of WDC. Let's see how quick we can get this to $20k in annual income.
Disclosure: I am/we are long WDC, WMT, CSCO, CVX, FOLGF, AXP, IBM, VLO, EMR.
I wrote this article myself, and it expresses my own opinions. I am not receiving compensation for it (other than from Seeking Alpha). I have no business relationship with any company whose stock is mentioned in this article.