Last week was another very boring week with few screaming buy or sell signals from insider activity. After examining the U.S. insider trades between 14-3-2016 and 18-3-2016 there were only three that deserve mention as they stand out from the rest. Probably only two of them because of their signal value.
Ecolab
A transaction that stood out because of its size. Bill Gates bought 500k shares in Ecolab (NYSE:ECL) or about $50 millions worth. The only problem with this transaction is enormous net worth of Bill Gates. For most people betting $50 million on a company means they are putting their fortune on the line but to Gates, it is just a tiny position.
The signal value of this insider buy is further diluted as Ecolab works on global fresh water solutions. Bill Gates is known to be a big believer in making the world a better place. It is a certainty that goal is much more important to him than to make an astounding return on invested capital. The company has a market cap of $32 billion, trading at an EV/EBITDA of 13x and a forward P/E of 21x.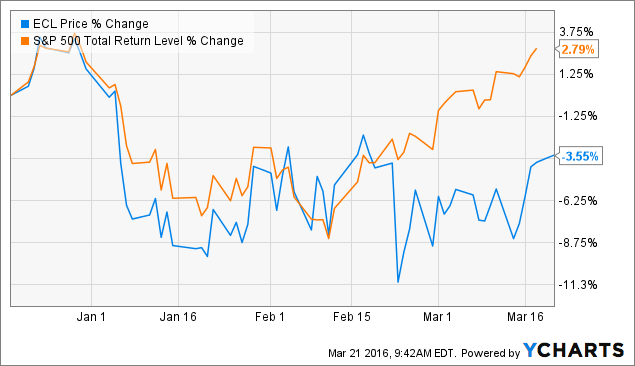 Amplify Snack Brands
Amplify Snack Brands (NYSE:BETR) went up by 22% over the past 3 months to sport a market cap of nearly one billion. Ennis Thomas C. (NYSE:CEO), Shiver Jason, (SVP Sales) and Goldberg Brian (NASDAQ:CFO) all bought shares recently. Amplify Snack Brands develops and markets snacks in the Better-for-you category. It trades at 29x EV/EBITDA and at 16.5x forward P/E. The only reason it made this very short list is due to the widespread buying combined with the recent run-up.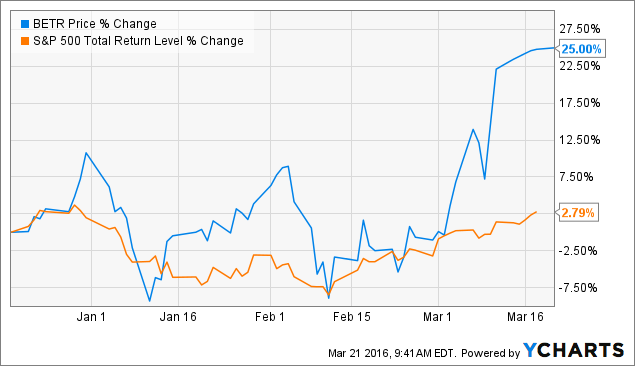 Tesaro
Tesaro (NASDAQ:TSRO) declined by 6% over the past 3 months. It is a biotechnology company with a market cap of $1.83 billion and one product called Varubi based on Rolapitant. It also has a number of products both in phase 3 and phase 1. It is still loss making.
James Barrett increased his position by 710.000 shares. This is especially relevant because of his insider trading history going back 7 years. He bought and sold a number of different companies like Ardelyx (NASDAQ:ARDX), Epizyme (NASDAQ:EPZM), Adaptimmune Therapeutics (NASDAQ:ADAP), Supernus Pharmaceuticals (NASDAQ:SUPN) and many others in the tech and biotechnology space.
According to Tipranks, If you followed him into each transaction since 2009, the majority of them would have turned out profitable with an average one month return of 3.9%. The specialized nature to certain industries, the length and the diversity of companies invested in make his track record quite a bit more reliable as compared to most insiders and consequently an interesting insider to watch.
Disclosure: I/we have no positions in any stocks mentioned, and no plans to initiate any positions within the next 72 hours.
I wrote this article myself, and it expresses my own opinions. I am not receiving compensation for it (other than from Seeking Alpha). I have no business relationship with any company whose stock is mentioned in this article.