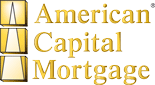 Despite it being one of the worst-performing mREITs of 2015 (in terms of its stock performance), American Capital Mortgage (NASDAQ:MTGE) has been on a bit of a roll, up 15% since mid-January.
This is largely a result of the market taking on more risk now that the Fed has toned down its interest rate hike expectations. Though, even after this rally, MTGE remains deeply undervalued, trading at a considerable 27% discount to its 12/31/2015 book value of $19.66 per share.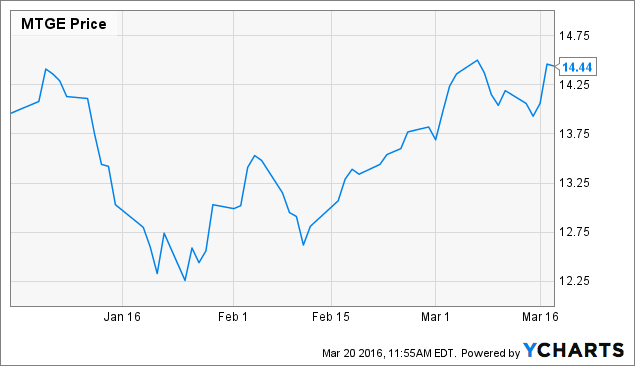 Inline dividend
While MTGE has been a serial dividend cutter in recent years, the current $0.40 per share quarterly dividend seems to have stuck, with the company declaring another inline dividend for Q1 2016. This is good news for those in the stock for income.
Core earnings, which is net spread income plus dollar drop income, was $0.52 per share in Q4 2015, representing a 77% dividend payout ratio. Though, REIT taxable income was just $0.38 per share for the quarter. As for the difference, this is largely due to the later metric backing out many of the gains and losses from the hedge book and asset sales. Generally, MTGE's dividend policy has been closer to its REIT taxable than core earnings.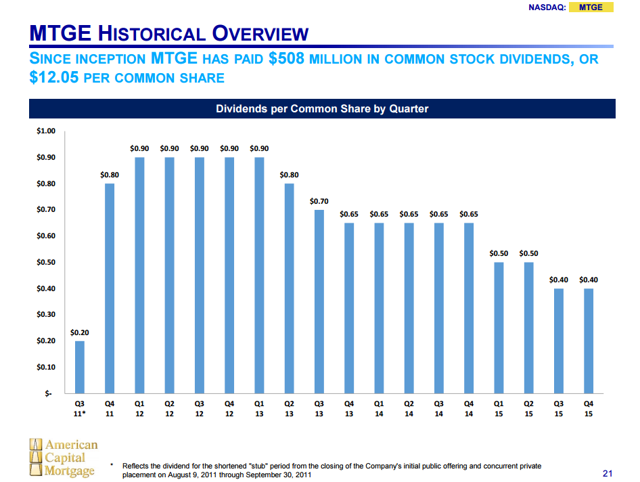 Click to enlarge
Tons of share buybacks
Besides dividends, MTGE is really ramping up its share buybacks. The company repurchased 2.0 million shares of MTGE common stock, or 4.2% of the outstanding common shares, so far in Q1 2016. This is inline with the amount of shares repurchased last quarter. With an average price of $13.19 per share, MTGE has spent $26.4 million on the buybacks this quarter.
Coupled with the 1.2 million shares repurchased during Q3 2015 and 2.4 million shares in Q4 2015, MTGE has bought back 5.6 million shares over the past three quarters, spending $79.8 million, reducing its float by 10%.
In other words, MTGE is spending large amounts of cash buying back its deeply undervalued stock. I estimate that these buybacks have boosted the book value by at least $0.60 per share over the past three quarters. Without these buybacks, MTGE's annualized economic return (changes in the book value plus dividends) would have been ~5% versus the actual 2% for full year 2015.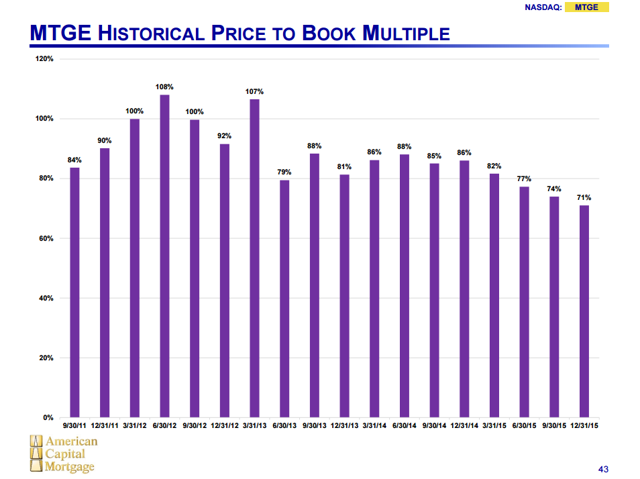 Click to enlarge
Conclusion
With the Fed backing down from its prior rate hike guidance, the outlook for MTGE has become less clear. Its core agency and non-agency paper has rallied in price in recent weeks, though there will be some hedging losses to offset these gains. In addition, interest rate spreads have narrowed considerably. A flatter yield curve means less income and dividends for mREITs. This may be offset by increasing leverage - which at 4.5x leverage, MTGE has plenty of wiggle room to do so.
Though, if I were MTGE, I would continue to buyback the undervalued stock. Given the 30% discount to book value, share repurchases offer far higher returns than anything MTGE could invest in.
Disclaimer: The opinions in this article are for informational purposes only and should not be construed as a recommendation to buy or sell the stocks mentioned. Please do your own due diligence before making any investment decision.
Disclosure: I am/we are long MTGE.
I wrote this article myself, and it expresses my own opinions. I am not receiving compensation for it (other than from Seeking Alpha). I have no business relationship with any company whose stock is mentioned in this article.