By Parke Shall
One of the big questions that is plaguing the US auto market and US auto stocks right now is whether or not we are starting to see saturation here in the United States and whether or not that saturation includes a subprime financing bubble.
We've said over and over about Ford (NYSE:F) that we are going to be making our investment decisions based on the company sales production in real time. We have been watching things like domestic auto sales and European car registrations to get a fantastic month by month view of exactly how the auto industry has performed without having to wait for each company's quarterly reports.
There was some serious doubt when the market moved lower on China fears earlier this year, but it seems as though those concerns have mostly been alleviated and all stocks, including US automakers have rebounded. We have been bullish on ford for the better part of a year and a half now and we continue to think that if you are a long term oriented dividend investor, that it is a great place to have some exposure to.
We have been backing up our thesis with facts. Monthly domestic auto sales and overseas auto sales continue to post promising numbers. The latest piece of data that we were able to get was European car registrations and sales for February. These numbers continue to grow in strong fashion.
From WSJ,
New-car sales in the European Union rose 14% in February, helped by the extra sales day from the leap year, though auto executives have cautioned that full-year growth would be more modest even as volumes head back toward precrisis levels.
From In Auto News,
Ford said it sold 91,700 vehicles in February in its 20 traditional European markets, up 18 percent over last year and the company's best February sales since 2010, while its market share increased by 0.3 percentage points to 7.5 percent last month. Across all of its 50 European markets, the company reported 104,500 units in deliveries, a 17 percent raise vs an industry growth of only 10 percent. "We are growing and gaining market share with our fresh cars, SUVs and commercial vehicles, and - unlike much of the industry - we are pulling back from rental car sales and dealer self-registrations that can erode brand value and residuals," said Roelant de Waard, vice president, Marketing, Sales and Service, Ford of Europe.
The last two or three years have really been a turning point for Ford, and it looks like the company is continuing its momentum through 2016. The introduction of the aluminum F-150 into their pick up truck series spurred a stage of growth for the company that was on the optimistic side of early predictions. In addition, the company has set a trend and now has other manufacturers, like General Motors, looking to implement aluminum in their SUVs as well.
The company has also recently invested millions into smart cars in China. We are seeing Ford in the headlines when we research not only smart cars, but driverless vehicles and vehicles with automated braking systems here in the United States. The company appears to be staying on the forefront of innovation in the industry.
One area we would like to see the company put a little bit more work into would be their electric vehicle hybrids. While the company has done a fantastic job introducing hybrid vehicles through models like it's Fusion, we think that EV is going to represent a significant opportunity; domestically first, and then internationally over the next few years.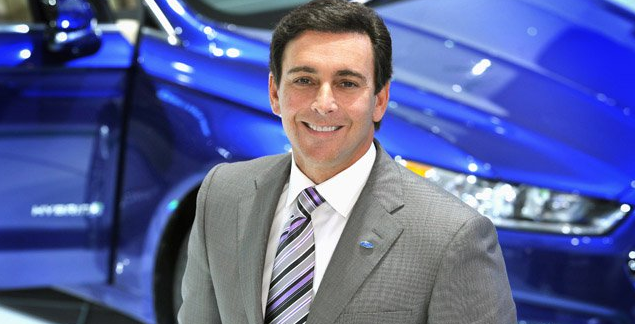 We are confident that under CEO Mark Fields, Ford will stay in front of the innovation adoption curve and will continue to operate profitably with a focus on creating shareholder value moving forward. After all, this is the CEO that issued a $1 billion special dividend and then went on television afterwards and said that if the stock remains undervalued he will continue to do this moving forward.
Ford will be reporting in April and we are looking for several things.
We will be looking for the company's continued momentum and return on invested capital in places like South Africa and China
We will look to see if high margin SUVs and pick up trucks maintain their stronghold in the United States
We will keep a close eye on margin, as the company is positioning itself in various locales to try and trim gross margin even lower
Finally, we will look for any outlook from the company, as its previous outlook was basically in line with expectations. A guide higher could be the key to a short-term rally in the stock
As we have said in the past, those that are looking for a way to have exposure to the US auto market and its corresponding dividends but also want to hedge can go long Ford (or whatever automaker that they like) and short CACC, which is the best way to have exposure to the loans that these companies are cranking out to finance vehicle purchases.
Disclosure: I/we have no positions in any stocks mentioned, and no plans to initiate any positions within the next 72 hours.
I wrote this article myself, and it expresses my own opinions. I am not receiving compensation for it (other than from Seeking Alpha). I have no business relationship with any company whose stock is mentioned in this article.