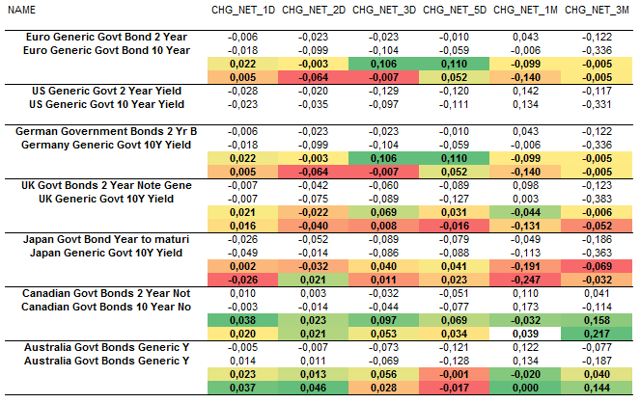 Click to enlarge
Markets are still reeling from the aftermath of last week's FOMC meeting; that the sharp sweeping sell-off in the USD was overstated to say the least and we look for a data-driven correction over a 1M horizon. Yet, the lack of key US data releases this week means that any meaningful USD recovery could be delayed until clearer domestic signals arise. The risk environment will remain the main driver of price action and we note a partial breakdown in the correlation between equities and oil, which could have some interesting market implications. While a more shallower path of US monetary tightening was signaled last week, it is not all that surprising to see developed equity markets tread more carefully in light of the Fed's cautious global growth outlook. Commodity markets on the other hand benefited from a weaker USD. Risks are for the latter to correct and we prefer to play any USD retrace against low-yielding commodity FX (eg, CAD).
Over recent weeks, US inflation expectations have improved markedly, with the 2-year, 5-year and 10-year breakeven rates as derived via TIPS now all trading above 1.5%Y. The 2-year inflation swap has risen by more than 140bp since January with the 40% oil price rise, the 5% lower USD and some increase in market expectation that the Fed may allow inflation to run higher. The subsequent decline in US real rates helped shares and commodities and improved financial conditions in general. With Asia's data slightly improved, all eyes are now on US economic indicators and their impact on Fed rate expectations and capital markets. China's Vice Premier Zhang Gaoli said in a speech on Sunday that the economy appears to be trending better, citing electricity consumption, employment, fixed asset investment and monetary conditions. Meanwhile, Wu Xiaoling, vice chairwoman, warned that dovish monetary policies relying on negative interest rates and QE may disrupt global finance and increase investment in capital arbitrage. This comment is relevant to the policies of the BoJ and European central banks, and suggests that China has no interest in seeing EUR and JPY losing value against USD, and pushing USD higher. At the same time, many Asian central banks have been intervening overnight, leaving little doubt that a weak USD is not in their interest as its economies deal with deleveraging pressures. These developments are a clear indication that FX interests have remained divergent, and in our view means that recent market talk about a 'Shanghai Accord' aimed at pushing USD lower are unsubstantiated. Price action wise, trends seem to have lost steam on Friday. Gold is lower and almost entering a downtrend pattern, AUD and NZD are lower on profit taking. Emerging Markets are all flat with central banks and local account buying USD. Overall USD weakness has slowed down somewhat but there is no real reason to be seen for a reversal. It seems this is just a correction with the exception of EURUSD where interest rates have moved in favor of USD in the last few days.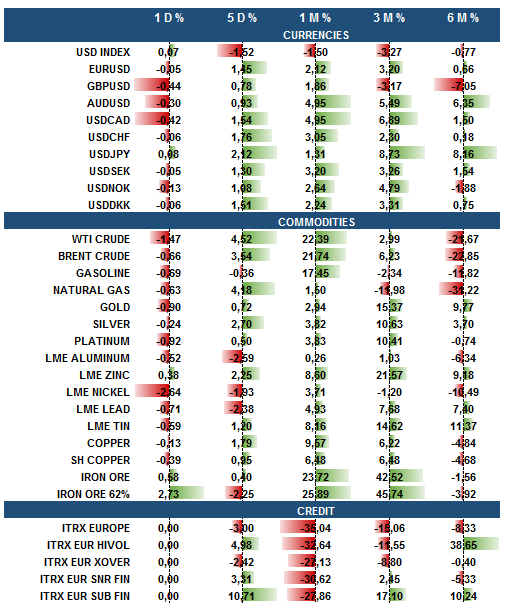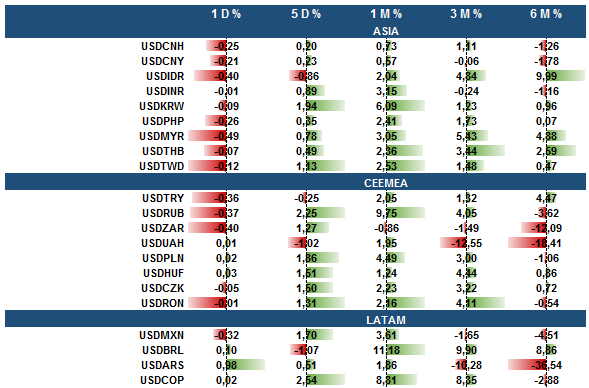 (NYSEARCA:FXE), (NYSEARCA:FXY), (NYSEARCA:FXA), (NYSEARCA:FXC), (NYSEARCA:EEM), (NYSEARCA:VWO)
Disclosure: I/we have no positions in any stocks mentioned, and no plans to initiate any positions within the next 72 hours.
I wrote this article myself, and it expresses my own opinions. I am not receiving compensation for it (other than from Seeking Alpha). I have no business relationship with any company whose stock is mentioned in this article.