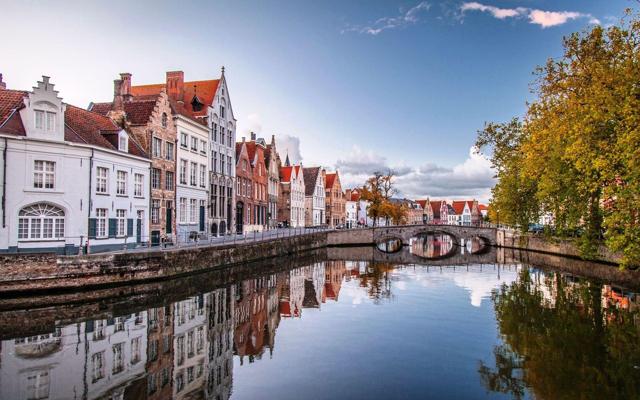 Click to enlarge
Img 1: Belgium
Airline stocks are taking a beating as a result of the Brussels terror attacks yesterday. Here is a look at what each airline was doing yesterday,
| | |
| --- | --- |
| Airline | Change In Stock Price 22/03/2016 |
| Alaska Airlines (NYSE:ALK) | -0.29% |
| American Airlines (NASDAQ:AAL) | -1.63% |
| Delta Airlines (NYSE:DAL) | -1.40% |
| Hawaiian (NASDAQ:HA) | -0.34% |
| JetBlue (NASDAQ:JBLU) | -0.20% |
| Southwest Airlines (NYSE:LUV) | -0.84% |
| Spirit Airlines (NASDAQ:SAVE) | -2.86% |
| United Airlines (NYSE:UAL) | -1.14% |
| Virgin America (NASDAQ:VA) | -1.38% |
Table 1: Change in airline stock prices 22/03/2016
The airlines are currently taking a much bigger beating than they need, specifically Spirit who has zero exposure to Europe as it does not fly there or even have partners who fly there.
Airlines Flying To Belgium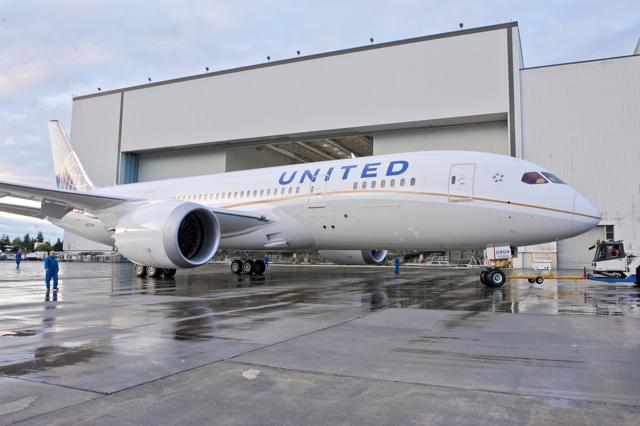 Click to enlarge
Img 2: United Airlines, the largest U.S airline to Belgium
I decided to take a look at the U.S airlines who serve Belgium and their position in that market. The only three who fly to this market are American Airlines, Delta Airlines and United Airlines. Below I take a further look at their service to this region.
| | | | | |
| --- | --- | --- | --- | --- |
| Airline | Route | Load Factor Y | Load Factor F | Fare |
| American Airlines | PHL-BRU | 70% | 59% | $3,227 |
| Delta Air Lines | ATL-BRU | 33% | 47% | $2,895 |
| Delta Air Lines | JFK-BRU | 29% | 30% | $2,699 |
| United Airlines | ORD-BRU | 46% | 67% | $2,799 |
| United Airlines | EWR-BRU | 59% | 54% | $2,700 |
| United Airlines | IAD-BRU | 52% | 44% | $2,799 |
Table 2: Fares and load factors for next available travel on select routes
The above table shows all the routes from the United States to Brussels on U.S airlines, their load factors for economy seating (NYSE:Y) and load factors for Business/First class (NYSE:F). Load factors are taken by looking at the number of seats currently sold on the selected routes for the next available flight. There obviously will be incremental additional sales to last minute travelers between now and when these flights depart so these load factors will not be entirely accurate however they are likely very close. American Airlines is witnessing the least negative effect on its Brussels route since the attack while Delta Air Lines is seeing the biggest hit.
American Airlines average overall load factor across the Atlantic was 59% in February, so even with the attack the airline's Brussels route at least in the near term is outperforming February's average loads. Delta reported a 68% average load factor across the Atlantic in February so its upcoming flights to Belgium are vastly underperforming. Finally when it comes to United, they had a 61% load factor across the Atlantic in February so while its upcoming Brussels flights are underperforming, it is not nearly to the same extent as Delta.
| | |
| --- | --- |
| Airline | Avg Weekly Seats To Belgium In April-16 |
| American Airlines | 1,056 |
| Delta Air Lines | 2,743 |
| United Airlines | 5,621 |
Tabe 3: Avg weekly seats between U.S and Belgium in April-16
American Airlines is likely helped by its lack of exposure to Belgium with less than 1/5th of the seats of the largest airline United, and a 10% revenue exposure to the region. United Airlines, the largest player in the market with 14% revenue exposure to the region is suffering but not to the same extent as Delta, likely due to United's partnership with local airline Brussels airlines. United's partnership facilitates connecting passengers through Belgium to secondary destinations in Europe and destinations in Africa. Delta Air Lines is likely taking the biggest hit as it's fairly large exposure to Belgium is origin and destination passengers as opposed to connecting passengers. In addition Delta has a 15% revenue exposure to the region, the highest of all three U.S airlines serving the region.
Effects Outside Belgium
The effects of the Brussels terror attacks however may extend beyond Belgium as the attacks being flashed across news screens bring back memories of the Paris terror attacks to many. This in turn may paint a negative picture of Europe to many in the United States in terms of safety and cause changes in travel plans. While the media is quick to assume a drop in travel to Europe may lead to a drop in airline revenue this is likely short sighted outside of the very short term. With air fares remaining low as a result of low oil and the U.S consumer benefiting from a strong dollar and the cost of oil collapsing, consumers will likely have more money this year to take a vacation. While something such as the terror attacks in Europe may deter people from visiting that region it is only likely to shift travel to other places rather than end travel completely.
Airline Picks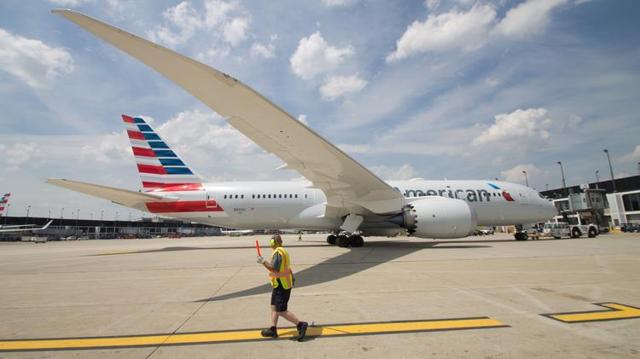 Click to enlarge
Img 3: American Airlines, the U.S airline with the least exposure to Belgium
I believe the two best airline picks for investors at the moment are American Airlines and Spirit Airlines. As I showed above, American Airlines has very little exposure to Belgium, an area likely to see a hit to tourism following the recent terror attacks. American Airlines also has little exposure to Paris compared to other U.S airlines. The airline has also just completed its merger with U.S airways, leaving it lots of synergy opportunities and new market opportunities ahead compared to its more mature competitors Delta and United.
When it comes to Spirit, it is shocking that the airline witnessed the largest drop out of all the U.S airlines considering the airline has zero exposure to Europe or Belgium. The airline is witnessing strong growth of 20-30% year over year as it brings the successful ultra low cost airline business model to the United States. There is not a single airline in the United States that has more or even as much growth potential as Spirit Airlines in my opinion, so any hit the stock sees as a result of things that have little to no effect on the airline directly and should be seen as a buying opportunity.
Conclusion
The terror attacks in Brussels will have an impact on airlines with service to Europe for the short term, with some being harder hit than others. Something however that is likely to lessen the blow is the low cost of oil, allowing airlines to discount heavier in order to fill aircraft and reducing the losses of flying less than full aircraft. Hunter Keay, a Wolfe Research analyst mentioned in a report that the Paris attacks caused airline bookings to Western Europe to stall for a month. Investors should use this as a buying opportunity for quality international airlines like American Airlines, and even Delta for those looking for a more mature and investment grade airline. Investors in the short term should go overweight domestic airlines in their airline portfolio, or stick to those flying within North America such as Spirit as they are likely to experience little to no side effects.
Disclosure: I am/we are long AAL, SAVE.
I wrote this article myself, and it expresses my own opinions. I am not receiving compensation for it (other than from Seeking Alpha). I have no business relationship with any company whose stock is mentioned in this article.