In 2014, American Airlines (NASDAQ:AAL) carried 197,340 passengers well above and beyond Delta Air Lines (NYSE:DAL), the second largest airline in the world, who carried 129,433. Despite this, however, there is an abundance of growth opportunities for American Airlines that make it an attractive long-term investment. The steadily improving fundamentals and viable opportunities available for the company far exceed what is available to both Delta and United (NYSE:UAL), making American Airlines the best long-term pick of the three airlines, in my opinion.
Asia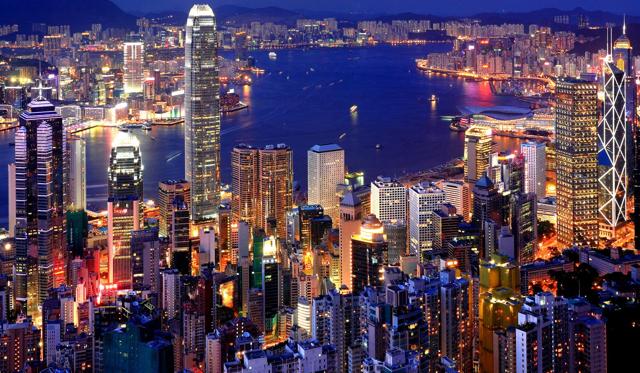 Click to enlarge
Img 1: Hong Kong, a city American Airlines recently began service to
As United Airlines begins serving secondary cities such as Chengdu, Xian and Hanzhou in China, American Airlines is still only beginning to serve many tier 1 Chinese cities. The airline began its first service to the major Asian financial center of Hong Kong in 2014 and has been working on filling in major gaps in its Asian network ever since. Despite the economic issues in China recently, in 2015 tourism spend by Chinese rose 53%, so it is clearly a strong market for U.S airlines to be getting into.
American Airlines envisions Los Angeles becoming its Asian hub, a perfect city for a hub to Asia considering its large local population, its Asian population, strong business/tourism traffic and its status as the world's largest airport based on origin and destination traffic. Despite this, however, American Airlines only serves Shanghai and Tokyo from Los Angeles with service to Hong Kong starting in September. The company has stated it intends to launch a new route to Asia every 8 months for the foreseeable future from Los Angeles, something that should see it fill in the dots as it likely adds service to Beijing, Taipei and Seoul, South Korea in the near future. Once these major cities have been filled in there will be opportunity for the airline to serve secondary Asian cities, specifically in China. Officials from Chongqing, China, have already met with American Airlines officials as they strive to get service launched between their city and the United States.
Another major opportunity going forward for American Airlines is a mainland Chinese partner. The airline currently lacks one and this has caused it to have trouble serving cities outside of the major tier 1 Chinese cities that it directly flies to. A potential partner is Hainan and such a relationship if it were to come to fruition would open up an abundance of possibilities for American Airlines to allow connections to many secondary and tertiary cities in China as well as send many Hainan Airlines passengers onto the American Airlines network. This is something both Delta and United already benefit immensely from with their multiple Chinese partners.
India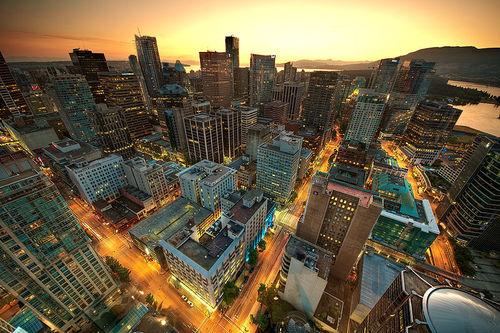 Img 2: New Delhi, India
American Airlines previously served Delhi in India, but was forced to cut the route around the time it went into bankruptcy as it was losing over $60 million annually on that route alone due to high fuel prices and the fact it was using an aircraft that was not the best suited to the route. Despite the issues, the route reported strong load factors in the high 80s and low 90s, so clearly the demand was there. With the introduction of the Boeing 787 Dreamliner at the airline, an aircraft optimized for long and thin routes, along with lower fuel prices and a much larger scale since the merger, the company should be able to launch service to India and make a success of it this time around. Despite the potential here, it is unlikely to see service in the near term as the company focuses on filling in bigger holes in its network to China and the rest of Asia first.
South Pacific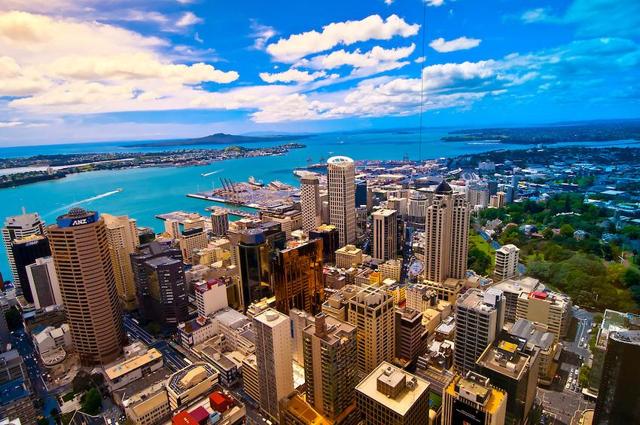 Click to enlarge
Img 3: Auckland, New Zealand, American Airlines Newest South pacific destination
American Airlines is very strong in the South Pacific, thanks to its joint venture agreement with Qantas (OTCPK:QUBSF, OTCPK:QABSY). Despite this, however, the airline only began serving Australia in December of 2015 with service to New Zealand slated to begin later this year. Expansion in the South Pacific is likely to be much less than other regions going forward, however, the company could begin service to Melbourne or Brisbane from Los Angles in the future.
Latin America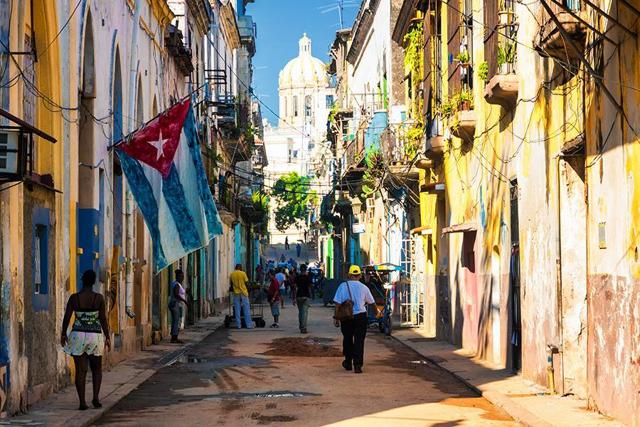 Click to enlarge
Img 4: Havana, Cuba
American Airlines is the leader in Latin America by far, out of all of the U.S. airlines. With economies across this region suffering greatly it is unlikely to see any new service in the near term. Despite this, with the Olympic Games in Brazil this summer and the country being broadcast on millions of TV screens around the world, demand for travel to Brazil may see a spike, something that would benefit American Airlines, by far the U.S. airline with the most service to Brazil. In addition, since no aircraft exists that can economically fly from Asia to Latin America, the company is positioned best to connect traffic from China and other emerging Asian markets to Latin America with one stop in the United States. An agreement that is pending between the largest Latin American airline, TAM, and American Airlines will give it a joint venture agreement similar to agreements American Airlines has with a select few other airlines. This joint venture agreement will allow the airline to coordinate schedules with TAM and share revenue on all flights operated by the two airlines, something that should be a big boost.
American Airlines' strength in Latin America comes from its major hub in Miami, a city home to many immigrants from Latin America. With the latest opening of relations between the United States and Cuba, American Airlines will see the largest benefit out of all the U.S airlines. Miami is home to the largest Cuban population in the United States, and in addition is in the best geographic location for flights to Cuba. American Airlines has applied to operate a staggering 10 flights daily between Miami and Havana, along with one daily from Dallas, and Charlotte and one weekly from both Chicago and Los Angeles. Tourism is already up 77% this year to the island and business travel should take off big time as soon as sanctions are fully lifted.
Middle East & Africa
American Airlines has zero presence in either the Middle East or Africa currently, compared to its competitors Delta and United who both have several flights to several destinations. American Airlines has a good relationship with Qatar airlines and the airline has seen its flights to American Airlines hubs outperform due to connecting traffic from American Airlines to the Middle East and Africa. This proof of demand bodes well for American Airlines and should hopefully see flights launched at some point in the not too distant future between the United States and the Middle East on the airline. American Airlines' close partner British Airways has announced its intention to begin serving Iran again and we could see the same from American Airlines if and when Congress lifts sanctions on Iran. When it comes to Africa, the company has stated it would like to develop Miami into a hub for Africa, a city situated in the best geographic location for this. There are many obvious countries such as South Africa and Nigeria where American Airlines would likely have no problem serving.
Europe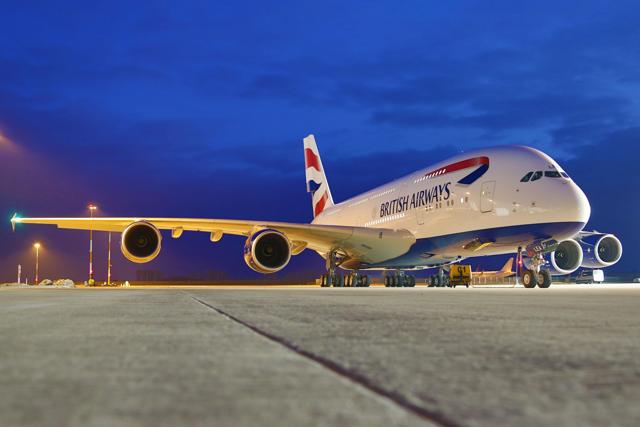 Click to enlarge
Img 5: A British Airways aircraft
American Airlines has an extensive agreement with International Airlines Group, an airline consortium that includes British Airways, Aer Lingus of Ireland, Finnair (OTC:FNNNF), and Iberia of Spain. This agreement allows the airlines to all share transatlantic revenue and coordinate schedules, so when it comes to growth in Europe there is likely not much left going forward for American Airlines as it is already very mature there.
Investments
Only a few years back Delta Air Lines was very weak in many key markets such as Brazil and Mexico and the U.K. One way Delta discovered that it could fix these weaknesses was by purchasing stakes of up to 49% in local airlines and using its shareholder power to sway the local airlines into working with Delta, enabling it to strengthen itself in these markets. It has been a win-win for Delta with the local airlines benefiting from feed from the Delta network and Delta benefiting from much greater access to countries it was previously very weak in. This success has prompted United to take a similar approach and make strategic equity investments in airlines located in regions it needs to improve its position in. This leads me to believe that it is possible American Airlines may take a similar approach in the future, something that would strengthen the company in many markets it is weaker in and give its shareholders stakes in many global airlines.
Conclusion
With wages rising albeit slowly, the cost of gas falling for many Americans, and the cost of air travel also falling, air travel should see a record year in 2016 in the United States. While American Airlines is a leader in emerging markets in Latin America such as Brazil, it serves a mere 2 destinations in mainland China and India combined, an economic area encompassing a population almost half of the entire world. From China and India to Cuba, the Middle East and Africa, there is an abundance of opportunities ahead for the company above and beyond what exists for any of its largest U.S competitors. American Airlines is the world's largest airline mainly as a result of its extensive service in its home market, the United States, with that in place it is time to connect the rest of the dots around the globe. These abundance of opportunities ahead and strength in the U.S. market as the company goes into these new markets, make American Airlines the best large U.S airline stock to own.
Disclosure: I am/we are long AAL.
I wrote this article myself, and it expresses my own opinions. I am not receiving compensation for it (other than from Seeking Alpha). I have no business relationship with any company whose stock is mentioned in this article.