What a month it has been for Harley-Davidson (NYSE:HOG) and its shareholders. Since we wrote about the company the shares have gained a fantastic 15% in value and almost closed over $50.00 for the first time since December. The question now is whether you should hold onto your shares or if it is time to sell?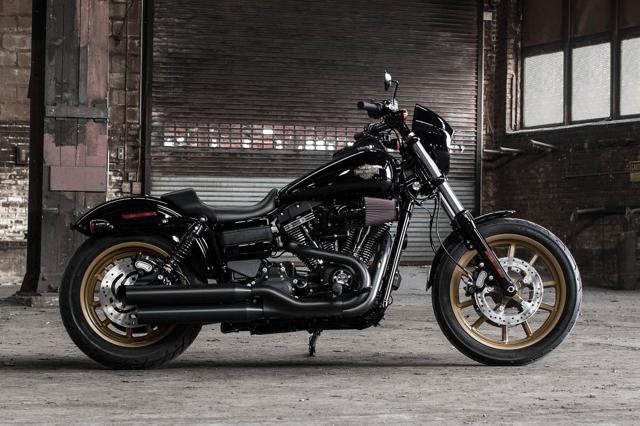 We believe there are a number of reasons for the share price climb. As we mentioned in the previous article we were very optimistic about the release of several new bikes. These models include two S models, the Road Glide Ultra, the Forty-Eight, and the Iron 883. What we liked especially about these was that we felt they would appeal to different groups of consumers and produce strong sales.
The US dollar has been a big headwind for the company. With its products being at the premium end of the market they were looking considerably more expensive than other brands, especially overseas. The problem the company has as well is that it cannot discount its prices lest it devalue the brand. So essentially, the company has been caught between a rock and a hard place.
The US dollar has recently depreciated following the Fed's decision not to raise rates. The majority of the gains had been realised by then though, so whilst this could be a good thing in the future it hasn't really made much difference right now.
What has changed this year is the strength of the Japanese yen. Its strength has begun to take a toll on Japanese exports. This has certainly leveled the playing field when it comes to comparing Harley-Davidson bikes with their Japanese equivalents. Because of this we believe the market is now optimistic on American bike sales. This would explain a similar rally with the share price of competitor Polaris Industries Inc. (NYSE:PII).
We feel this will help with management's expectations that it will ship 269,000 to 274,000 motorcycles in 2016. This also supports our view that it will hit the higher end of the range provided.
The increase to its dealership presence will help the company achieve this. It intends on growing its dealership significantly in the next few years. According to the earnings call in fiscal 2015, Harley-Davidson added an additional 40 international dealerships to its network and now has plans to add another 150 to 200 by 2020. With 610 international dealerships at present, this implies growth in the range of 25% to 32%.
We expect a weaker US dollar, a stronger yen, the new releases, and strong marketing efforts will mean international revenue grows very strongly in the next few years. This would make the shares a good long-term investment in our opinion.
Presently, however, we still have a price target of $52.13 on the stock. But due to it almost reaching this price now we would class it as a hold. Long-term gains, over the next five years, should be strong and are worthy of sitting on.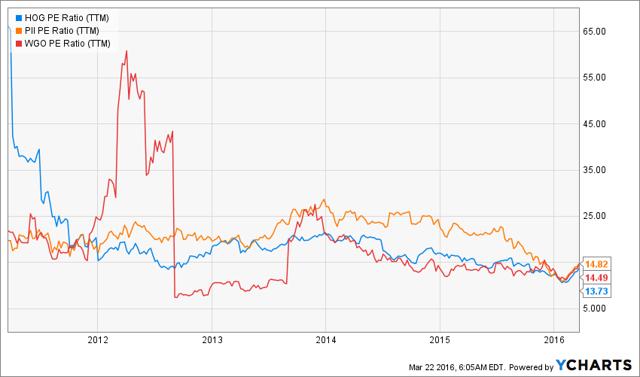 As we said last time this was based on full-year earnings of $4.01 and a price to earnings ratio of 13. If the company performs strongly we wouldn't be too surprised to see the shares trade at a multiple as high as 15 times earnings. This has been a fair multiple for the stock to trade at in the past when sentiment was a little more positive. It is also where its rivals, shown above, are currently trading.
We do however think there is a chance the company will surprise on earnings this year if a few trends are sustained. If the Japanese yen continues to remain at the high level it's trading at now and the US dollar also stays at its low-ish level, then this will give Harley-Davidson a good chance of competing both at home and abroad with its Japanese rivals.
Disclosure: I am/we are long HOG.
I wrote this article myself, and it expresses my own opinions. I am not receiving compensation for it (other than from Seeking Alpha). I have no business relationship with any company whose stock is mentioned in this article.