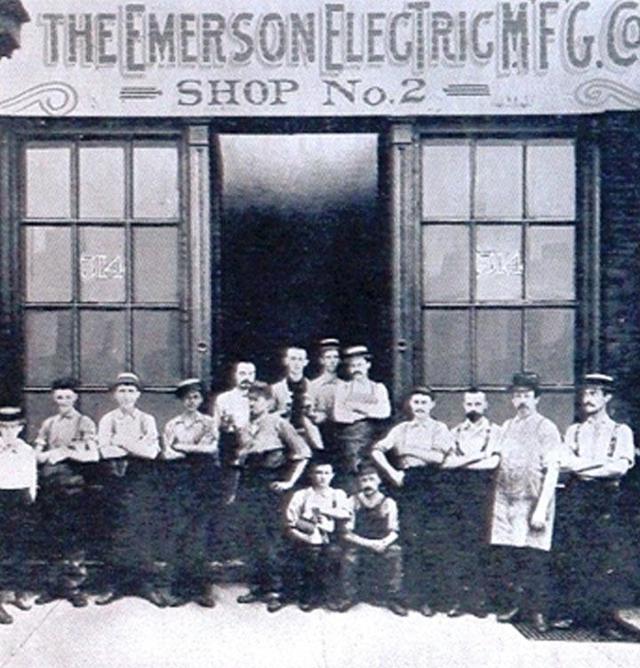 Click to enlarge
Emerson Electric (NYSE:EMR) is a globally diversified industrial technology firm based in St. Louis, Missouri with a market capitalization of $35.6 billion. In recent years, Emerson has seen its sales declining: in 2013, it posted sales of $24.7 billion; in 2014, it reported sales of $24.5 billion; and for 2015, its sales were $22.3 billion.
Suffice to say, this is a trend that Emerson is keen to reverse in order to remain competitive with competitors such as General Electric (NYSE:GE), NACCO Industries (NYSE:NC) and Sony Corp. (NYSE:SNE). The company is undergoing a restructuring program to make it more cost-efficient and smaller, thereby providing it with more focus.
Company Overview

Founded in 1890, having 204 manufacturing bases across the globe employing approximately 111,000 people, Emerson Electric is an industrial powerhouse. The company provides engineering and technological products and solutions to business and residential customers through five divisions, or brand platforms:
Climate Technologies: Emerson's climate technologies division provides compressors, electronics, sensors, temperature controls and various other products which enable businesses and residential customers to regulate their air conditioning, heating, and refrigeration, in addition to serving other climate-related needs.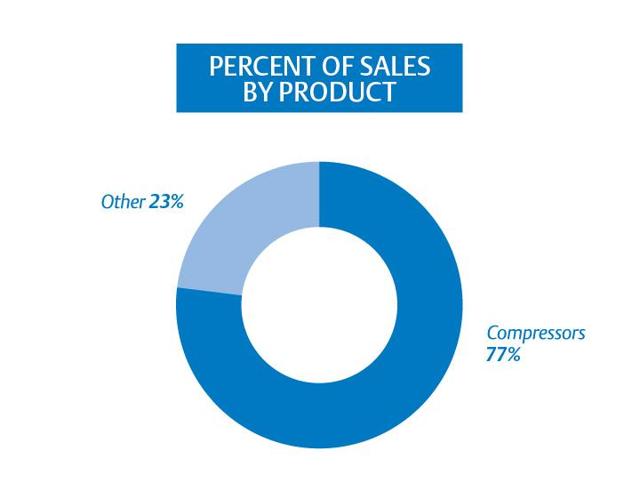 Click to enlarge
Commercial and Residential Solutions: This division provides a wide array of products and services, such as appliances, commercial motors, pipe-working tools, storage solutions, waste disposal solutions and other tools.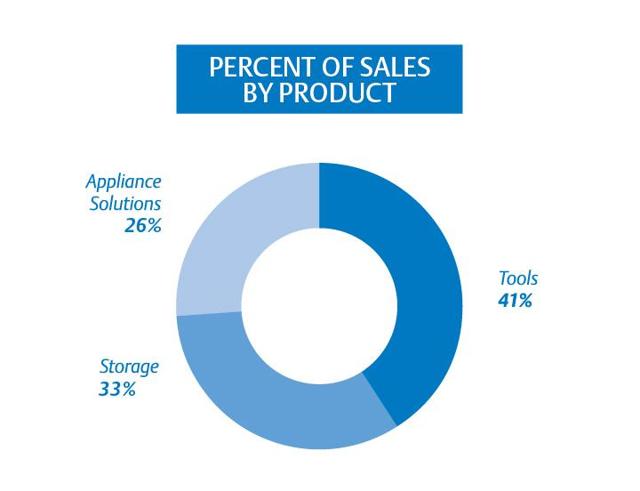 Click to enlarge
Industrial Automation: This division provides companies with various automation products and industrial equipment, such as electrical protection, fluid automation, mechanical power transmission, motors and drives, power generation, power systems and precision cleaning products.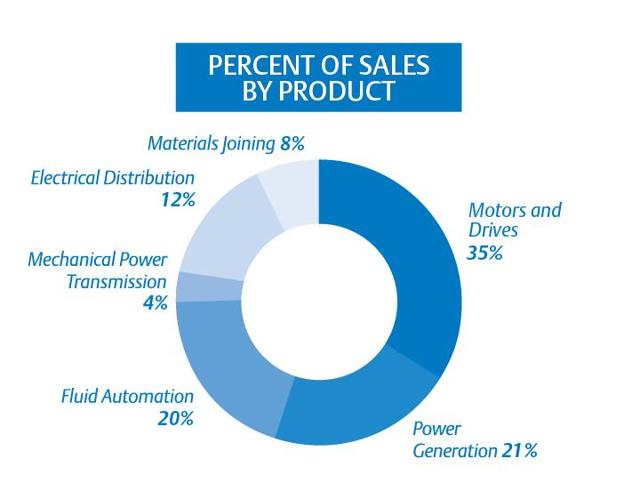 Click to enlarge
Process Management: This division provides asset optimization, components, control systems, measurement devices, monitoring systems and related systems, solutions and services.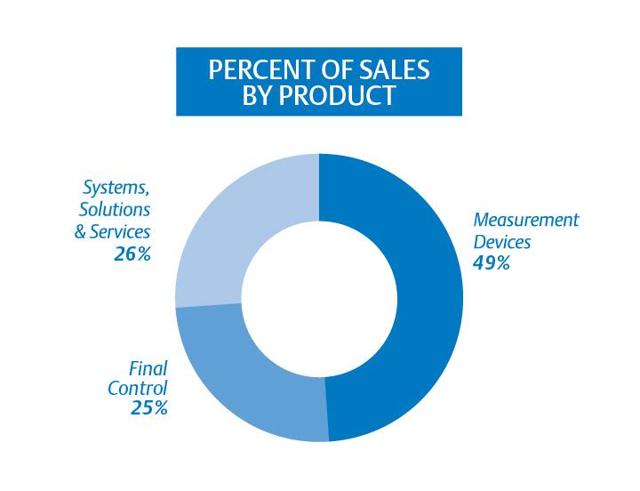 Click to enlarge
Network Power: This division provides power products and solutions for data centers, healthcare facilities, industrial facilities and telecommunication networks. Such products and services include AC and DC power systems, cooling systems, embedded computing and power services, thermal management and uninterrupted backup systems with 24-hour service.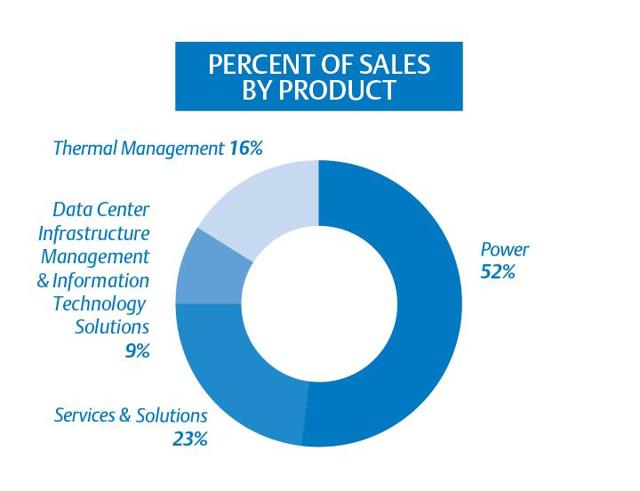 Click to enlarge
Spin-off and Divestments
In light of the recent declining sales, Emerson have elected to undergo an extensive restructuring program. The core focus of the company portfolio going forward will be on Industrial Automation and on Commercial and Residential Solutions, as these are the best-performing divisions.
On June 30, 2015, as the initial step in the program, Emerson announced that its Network Power division will be spun-off as a stand-alone company. This will be a tax-free distribution to shareholders and is due to be completed by September 30, 2016. Richard Kwas, a security analyst for Wells Fargo Securities, estimates that the spin-off's enterprise value will be in the range of $4-$6 billion.
In addition to the Network Power spin-off, Emerson also plans to sell off their Motor & Drives and Power Generation businesses that currently operate within their Industrial Automation division. And once these repositioning efforts are completed in late 2016, Emerson hope to enter 2017 stronger and more focused. Emerson has said that there is 'more to happen post repositioning efforts,' but what that entails is at this stage unclear.
Competitive Advantage
Emerson Electric offers its customers products and solutions which maximize efficiency and productivity, and in many instances act as the backbone for many business operations. Furthermore, these products and solutions are integrated, making it more difficult for customers to go elsewhere when seeking products and/or solutions, the longer the relationship lasts. Long-term, this provides Emerson with predictable revenue flow.
Size also plays a large part in Emerson's success. The company does business in over 150 countries and has 204 manufacturing bases worldwide (140 of these bases are outside the U.S.), which provide Emerson with a strong, globally diverse supply chain.
Versatility also helps Emerson to remain competitive. Even after the spin-off and the divestments, Emerson still boasts a wide array of industrial products and solutions, which provide it with a greater degree of stability in terms of cash flow than is the case for some of its less diversified competitors.
Valuation
At this time, Emerson Electric is trading in the mid-$50 range at a price-to-earnings ratio of 14.66, and offers a dividend yield of 3.46%. The payout ratio is a sustainable 49.90%, ensuring that the dividend is in no immediate danger of being cut.
Emerson Electric has been paying out consecutively rising dividends since 1957. This 59-year record makes it not only a Dividend Aristocrat, but a Dividend King, and for the foreseeable future, Emerson seems to be in no danger of losing its crown.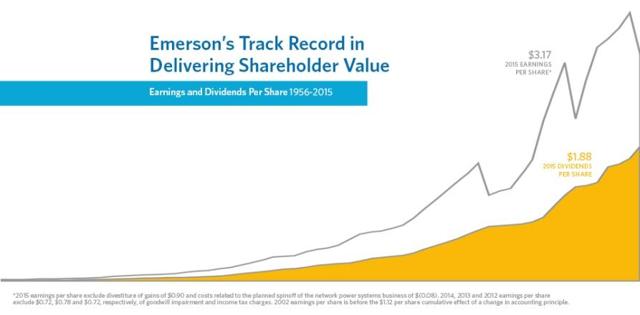 Click to enlarge
Conclusion
Emerson Electric is a blue-chip industrial trading at an attractive valuation and providing shareholder value with its upcoming spin-off. It is a Dividend King that looks set to continue providing shareholders with increasing dividends in the years to come. Consequently, it looks like an attractive opportunity in the current market.
Disclosure: I am/we are long GE.
I wrote this article myself, and it expresses my own opinions. I am not receiving compensation for it (other than from Seeking Alpha). I have no business relationship with any company whose stock is mentioned in this article.