Dramatic reversals in market leadership have been the story of the year. But the risk-on rotation that began in early February looks sustainable, at least in the short run.d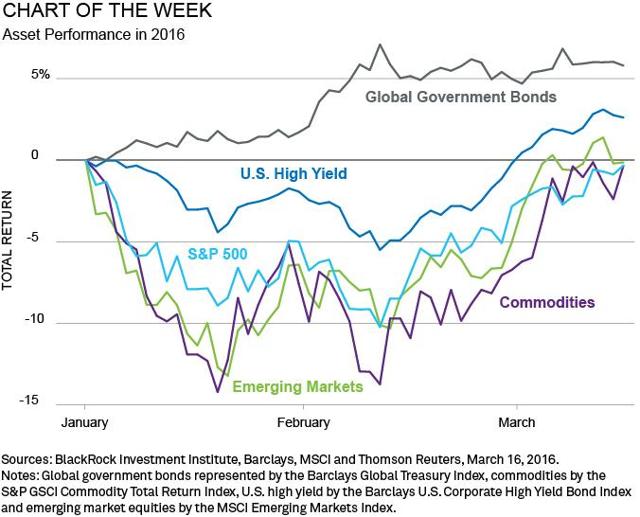 Click to enlarge
Market swings this year have been similar to risk-on/risk-off rotations over the last five years. The latest rally has helped U.S. stocks, high yield, emerging market (EM) equities and commodities erase sharp year-to-date losses. There are signs this rotation has legs.
Stocks have room to run
Market segments leading the rally still look cheap. Despite the stampede into value, global value stocks trade at around a 35% discount to the broader market, BlackRock analysis shows. This compares with an average 20% discount over the last decade. A weaker U.S. dollar, following the Fed's more tempered rate-rise outlook, should help support EM and other risk assets. Many currencies have attractive values after multi-year declines.
The rally appears to be more than a technical bounce. U.S. data have improved enough to ease recession fears, and inflation expectations have picked up. The BlackRock Business Sentiment Index, which measures what corporate managers are saying about their countries' economies, has improved since the start of the year.
Flows into global equity exchange traded products accelerated in March and are now in positive territory for the year, according to BlackRock research. Investors have started to reduce long-held underweights in EM and commodity assets, our analysis shows, but we think there is more to come.
We like value, which has outperformed over the long run. Many BlackRock fund managers have raised EM allocations. Yet, we are not all in. Many things could go wrong. The Chinese economy and currency could slip again. U.S. growth could accelerate, forcing the Fed to tighten more quickly than expected and sparking a dollar rally. For a hedge, we like exposure to gold and inflation-protected bonds.
The Fed cut its 2016 guidance to two rate increases from four, signaling it was prepared to let the economy and inflation run a little hot.
The U.S. dollar weakened following the Fed news, boosting EMs, stocks and other risk assets.
Financial issuance in Europe shot up to a 15-month high, showing there is no bank funding crisis. Yet negative rates are a long-term headwind.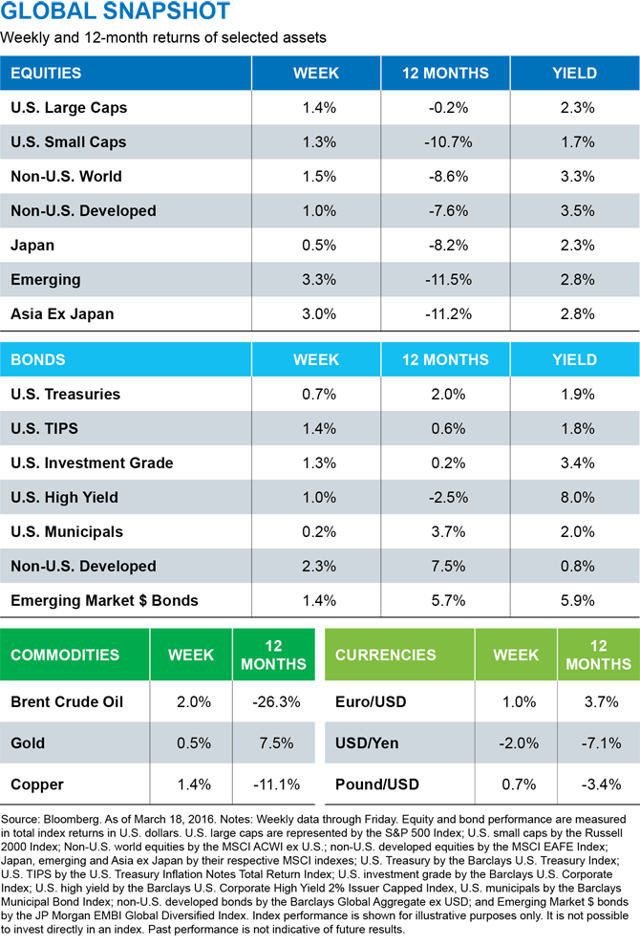 Click to enlarge
Preferred assets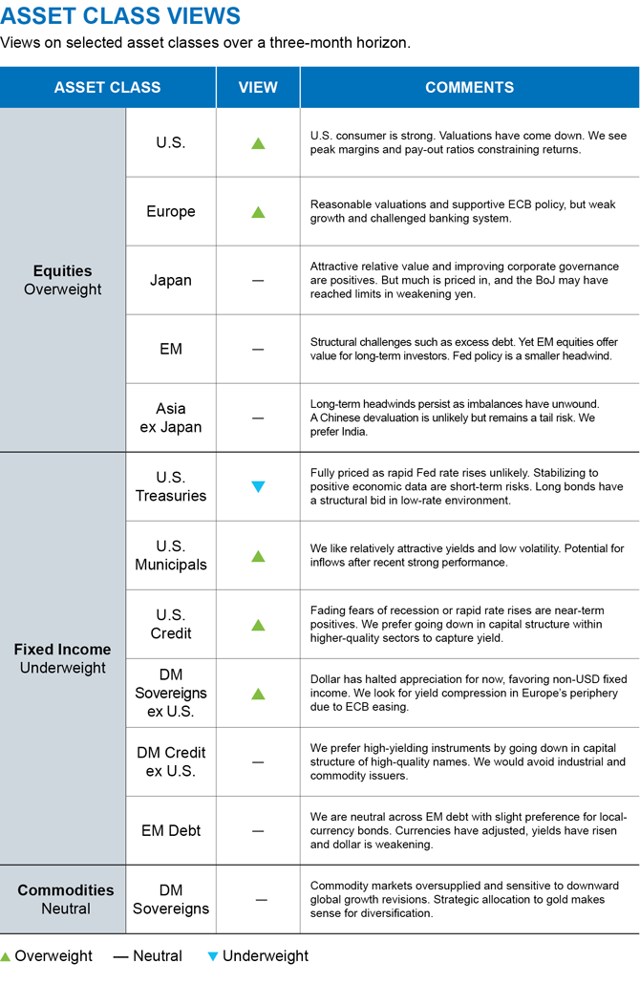 Click to enlarge
This post originally appeared on the BlackRock Blog.