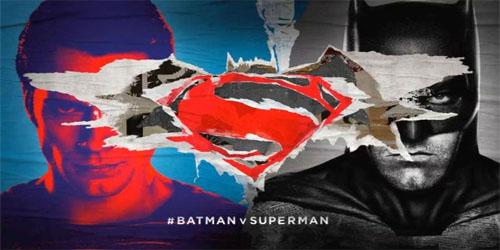 To say a lot is riding on the performance of Batman V. Superman: Dawn Of Justice is an understatement.
A big understatement.
If you invest in Time Warner (NYSE:TWX) this is one of those weekends where you need to be paying attention because the direction this company goes in 2016 will be largely influenced by this film.
Disney (NYSE:DIS) hit the jackpot over the last few years with its innovative and brilliant Marvel Cinematic Universe centered on The Avengers. Now Time Warner wants its own connected universe and back in 2014 suddenly realized it had the pieces.
Time Warner of course owns DC Comics, home to Superman, Batman, Wonder Woman and a host of other well-known comic characters. The problem is that while Time Warner's main film division Warner Bros. was working on one-offs, Disney was looking bigger. Now it's time to play catch-up.
That's the question here. Is Batman V. Superman: Dawn Of Justice too much, too fast? Did producers rush to get this film to theaters so as to not fall further behind the Marvel train? If you ask the critics who have seen an early screening, the answer may be yes.
At a current (as of press time) 33% fresh rating on Rotten Tomatoes, the film is getting destroyed by critics.
"Constantly threatening to collapse from self-seriousness, this epic has way too much of everything, including CGI and Oscar winners up the wazoo." - NY Post

"The film may be imposing, but it's not fun." - The Hollywood Reporter

"If there's any justice, dawning or otherwise, at the multiplex, audiences will reject Zack Snyder's lumbering, dead-on-arrival superhero mélange, a $250 million tombstone for a genre in dire need of a break." - Time Out
The Time Out quote is actually telling for a few reasons. Namely because it brings up a good point will audiences reject the film without seeing it? Prior to the media embargo on reviews lifting Tuesday night, early projections had the film tracking at a $350 million global debut with around $160 million to $180 million of that coming stateside. Should that higher number happen the movie would rank as the second-best pre-summer and Easter debut behind last year's well-received Furious 7 which raced to $397 million.
Globally that would put the film behind Furious 7 as the fifth-best of all time. That would be a win and a much needed one for the studio which has been on a roller-coaster ride since 2013. While Warner Bros. has had successes (The Hobbit films, American Sniper) it's also had some bad misses (Jupiter Ascending right at the top of that list).
2016 was supposed to be the year that turned around. The formula of Batman v. Superman, Suicide Squad and the return of J.K. Rowling with Fantastic Beasts and Where To Find Them was enough to convince investors to stick around.
If the first of those three falters, the other two are going to have to carry the burden and that's not an easy lift. Personally I think the buzz around the film will be enough to sustain it so that it has a respectable debut. Between the excitement around Gal Gadot's Wonder Woman to the questions around Ben Affleck as Batman, fans will want to make up their own minds.
Usually I don't pay much mind to what the critics say about a movie, especially one based on a comic. Yet this is a different scenario. This isn't the first time Superman has hit the big screen and it's the third time in a decade we've been promised this is the character's return to glory. This is DC's "Iron Man" moment, this is Time Warner's "Avengers" franchise, this time "they got it right."
Or at least that was the hope. If that's not the case, the wagons are going to circle quicker than Superman racing to save Lois Lane for the millionth time.
A part of me really does believe though that pending a complete collapse this weekend DC has the ammo to fight back against any negativity. I'll go into more about that after we see the final numbers, but you have to remember many comic fans will always come back for if no other reason than be able to complain about what went wrong. Plus Warners' has a steady stream of superhero films from now until 2020 and that gives producers a lot of time to find their footing.
For the moment it's unlikely Time Warner executives will be able to think about anything else this weekend other than Batman V. Superman. Given its reported $250 million budget (plus equally high promotion and advertising cost) that should definitely be the case.
Image Credit: WB
Disclosure: I/we have no positions in any stocks mentioned, and no plans to initiate any positions within the next 72 hours.
I wrote this article myself, and it expresses my own opinions. I am not receiving compensation for it (other than from Seeking Alpha). I have no business relationship with any company whose stock is mentioned in this article.