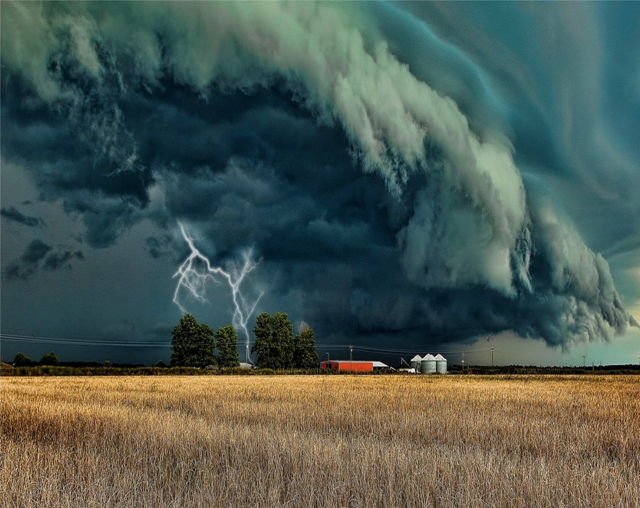 Click to enlarge
It's sounds more like a poorly written soap opera than a recounting of recent history. A lost court case in December 2015 led to a CEO resignation which led to the assignment of an interim CEO. An embarrassing performance by that interim CEO in the 2015 full-year earnings call followed. Shareholders were, simultaneously, picking up their jaws - hanging because of the interim CEO's shoddy approach to valid questions - and reaching to pull the arrows from their backs - from the eliminated dividend. The dramatics at Acacia Research (NASDAQ:ACTG) were not yet complete. The company then announced its Executive Chairman of the Board was resigning and signing on as a consultant. Even more disorienting was the accompanying announcement that the recently-resigned CEO could also be spending the next 16 months as a consultant.
The events follow in an applicable timeline:
December 18th, 2015 - lost a jury decision on a key Adaptix portfolio case

December 21st, 2015 - CEO Vella out; interim CEO Key in

February 25th, 2016 - Key's performance on conference call is "key" but in a horrendous way

February 29th, 2016 - Vella halfway back in; Executive Chair Harris out and halfway back in
Caught up? Ha! The circus had, truly, just begun.
On March 9th, Acacia Research received an unsolicited bid from ARC Acquisition Company, LLC to purchase all of its outstanding shares for $3.72 per share. The bid of $189 million was based on an approximate share count of 50.8 million shares. On March 15th, Acacia Research filed its annual 10-K reflecting the company had just under $146 million in cash and cash equivalents. The company's accounts receivable balance at year-end was $33.5 million.
Therefore, ARC's bid valued the remainder of Acacia Research's assets at less than $10 million. Acacia had spent the previous 2-1/2 years amassing an inventory of marquee portfolios. It had also endured a grueling revenue trough while the company prepared cases to defend the portfolios and awaited court scheduling and trial dates. At year-end 2014, these assets were valued at $286.6 million. But, by year-end 2015, prompted by the December, 2015 events, the company's books reflected a value of $162.6 million for the patent assets. The value had declined due to normal amortization. But, it declined significantly because of unexpected impairment charges. Still, to classify ARC's offer of less than $10 million for the portfolios as insulting is hardly an understatement.
Acacia Research issued a formal rejection of the offer on March 16th..
"With the assistance of its outside financial advisor, the Board considered ARC's proposal, which provided a premium of only 5% over the Company's unaffected trading price on March 11, 2016 and determined that the proposal was inadequate. Because of the inadequacy of the proposal, the Board's belief that the Company's stock is undervalued at its current trading price and the fact that the Company recently named a new interim Chief Executive Officer and management team that is focused on reviewing the business and executing on its strategic plan, the Board unanimously rejected the proposal."
Doesn't it appear Acacia's management has the situation capably under control? Shouldn't shareholders allow their confidence in management to rebuild, at least, ever so slightly? Hardly.
Seriously. Was "assistance" from an outside financial advisor really necessary? Just the week prior, Acacia had announced it was paying both CEO Vella and former Executive Chair Harris over $50,000 per month for consulting services. Regardless of the offer, some may question why the company needs to dispense over $100K per month for consulting. But, it is certainly a valid concern that the $100K outlay could not be considered credible for delivering a decision on an insulting offer without seeking outside counsel.
Next, the Board believes the "stock is undervalued at its current trading price"? Intriguing. Just three weeks ago, Mr. Key stated definitively during the earnings call the Board believed the company's only value was in its cash balance. When questioned by a private investor regarding why the Board would not repurchase shares to support the stock's price, Mr. Key was stoic, even unmannered.
"If we had a significantly lower level of cash on the balance sheet, our stock would probably be commensurately lower. So we believe the valuation of our company is in the cash balance."
The private investor responded with an astute observation.
"You have just made a very condemning statement."
Now, are investors sincerely supposed to trust this same Board has done an about-face in less than a month?
Acacia's announcement singles out the "new interim Chief Executive Officer and management team" as reason for rejecting the offer. Is this not the same interim CEO who botched the earnings call? Is it not the same interim CEO for which the company formed a three-member Office of the Chairman to assist? The same management team to which Mr. Vella will be providing consulting services?
Finally, entertaining the idea of the existence of a strategic plan is disconcerting. In his questionable performance during the earnings call, Mr. Key was hardly assuring. He referenced how the company would "begin to slowly change the direction of this company". If a credible strategic plan exists, why would progress need to be undertaken slowly? If a strategic plan exists, why did the company decide in just two months it was necessary to disburse $100K per month for consultants? After all, the company cut the dividend which would cost only $25 million annually because its precious cash was indispensable and necessary for purchasing additional portfolios.
The events since December seem preposterous. If it weren't infeasible, it would be easier to believe it was a facetious offer in an attempt to redeem management's horrendous handling of the earnings call and initiate some level of credibility. Imagine the writers of a soap opera drama collaborating around a conference room table.
"Well, they botched that call. What should we do?"
"They need to be cast in a light where they handle a situation well."
"We could bring back the guy they drove away. Perhaps that would restore some confidence."
Pause for impact.
"So, that didn't go as expected."
"What if someone made them an offer and they turned it down, citing how valuable they believe the company really is?"
"Well, it can't hurt to try."
Pause for impact.
ARC Acquisition Company's offer had a safety net as it presented a "conditional and non-binding" proposal. Further, Acacia stated the ARC offer "did not contain credible evidence that ARC has or could secure financing for such a proposal".
A key missing element in all of the disarray is a reversal of the company's stance on repurchases. That still has not happened. Instead, the company stated in the proposal rejection:
"Individual directors and management intend, over time, to buy Company shares in the open market based on such individual's evaluation of the market."
Interim CEO Key did purchase 35,000 shares in early March before the ARC proposal. Then, on March 17th, just one day after the rejection, both interim CEO Key and board member Mr. Louis Graziadio purchased 65,000 shares and 74,196 shares respectively.
Going back to the soap opera writer's table, it's not hard to imagine a sane voice echoing through the craziness, "Just have them put their money where their mouth is". These purchases may well be the first trustworthy indicator for shareholders in four months from the midst of what is an unsettling debacle. It is true - actions, specifically share purchases and even more so, share repurchases, speak louder than contradictory words.
Disclosure: I am/we are long ACTG.
I wrote this article myself, and it expresses my own opinions. I am not receiving compensation for it (other than from Seeking Alpha). I have no business relationship with any company whose stock is mentioned in this article.
Additional disclosure: I belong to an investment club that owns shares in ACTG