Brief History
I have written extensively on SA about Gilead Sciences (NASDAQ:GILD), first recommending the stock in early 2014, sharing concerns over competition in the HCV space in late 2014/early 2015, and finally recognizing that investors should take profits in early 2016 as the Bull thesis for the company seemed to fall apart.
The last few weeks have witnessed a number of potentially important developments that only add to my Bearish view of the company's growth prospects. I recognize that many Gilead Bulls rest their long position on a mix of the stock's discounted valuation, growing EPS (likely bolstered in the future by significant buy backs), and the number of HCV patients in the world. These three factors may provide a floor to the company's stock price, but a number of important factors likely limit its upside.
HCV Prescription Data Shows Flat to Declining U.S. Scripts
Gilead is almost entirely reliant on the U.S., Western Europe, and Japan to drive product sales in its HCV franchise due to the enormous differences in product pricing in the rest of the world. In the U.S., which made up 47% of the company's total HCV product sales in 2015, the latest prescription data show flat to declining new patient starts, after product sales fell by 26% in Q4 of 2015 year over year in the U.S.
Citigroup's Robyn Karnauskas and Mohit Bansal reported on March 18th that while Gilead was maintaining a 94% market share in the HCV space 6 weeks into the release of Zepatier, total new patient starts are tracking 3% below last quarter and total prescriptions are tracking 9% below last quarter. It should also be noted that these new prescription data come in an environment in which the company is expecting payer discounts to rise slightly from Q1 of 2015. The analysts do caution that this data does not include VA patients who could have "material impact" on the final numbers in a positive direction, but they still estimate HCV sales to be tracking about $300 million or 12% below the current consensus estimates of $2.46 billion in the first quarter of 2016.
It is important to note that any realistic bull case for significantly rising product sales in 2016 and 2017 require relatively stable sales in the U.S. As I discussed in a previous article, the regions in which the company's HCV franchise still has significant unrealized year over year growth in new prescriptions will collect only a tiny fraction of the sales collected in the U.S., western Europe, and Japan. It is important for Gilead investors to be realistic about the limitations of year over year product sales growth in the developed world, which drive nearly all of the company's HCV franchise sales growth.
The Oncology Pipeline Now In Question
One area of potential future growth for Gilead is its nascent Oncology franchise currently centered entirely on Zydelig, a drug approved for patients with certain types of relapsed blood cancers. While sales of Zydelig are tiny, just $132 million in 2015, the company had high hopes for expanded approval of the drug in coming years with two phase 3 studies in progress at the start of 2016.
The company's hopes for Zydelig took a major hit this month, however, when concerns were raised over serious side effects and several deaths in clinical trials in which the drug was being used in combination as a first line treatment. EU and American regulators are reviewing the studies' data and Gilead has halted several studies using Zydelig. While this isn't necessarily an end to the drug's current limited use, it does cast serious doubts on likelihood of Gilead's main Oncology franchise expanding much beyond its current limited use.
Patent Infringement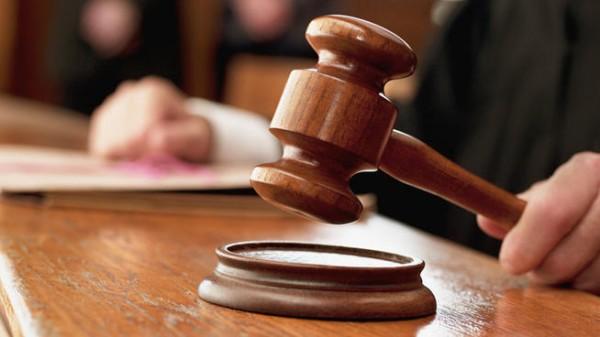 Potentially the biggest development for Gilead in the past month was the company's loss in a patent infringement case against Merck and its partner Ionis in the companies' continuing dispute over patents related to Gilead's sofosbuvir based HCV regimens. A jury found that two patents held by Merck and its partner Ionis were indeed valid and that Gilead owes its rival in the HCV space both damages and royalties for both past and future sales of its Sofosbuvir based HCV regimens. The full implications of this courtroom loss are not yet knowable to investors as many outstanding questions remain.
First, the jury must still rule on damages Gilead must pay to its rival while a judge will rule on the required royalty payments going forward. In a worst case scenario in which the judge in the case awards royalties in the full amount demanded by Merck, Gilead would be required to pay royalty payments to its rival in the HCV space equal to 10% of all sales of its sofosbuvir based regimens. Most analysts find this a highly unlikely prospect, but even an award of half that amount could be damaging to a franchise that is expected to see flat to modestly declining sales in the U.S. in coming years.
Second, Gilead will appeal the case, which will likely push any material impact of the ruling on Gilead's revenue and earnings off for some time. The most direct effect of the company's recent courtroom loss is to act as a headwind of uncertainty to the future growth prospects of the company's all important sofosbuvir based HCV regimens.
Conclusion
As I have previously written, I believe the Bull case for Gilead has been under significant pressure over the past four months as sales growth in the company's all important HCV franchise is set to slow in 2016 and beyond. The most recent developments of the past few weeks only bolster my view that Gilead is fairly to modestly undervalued relative to the company's growth prospects.
Disclosure: I/we have no positions in any stocks mentioned, and no plans to initiate any positions within the next 72 hours.
I wrote this article myself, and it expresses my own opinions. I am not receiving compensation for it (other than from Seeking Alpha). I have no business relationship with any company whose stock is mentioned in this article.