The United States is facing a substantial problem with people becoming hooked on opioids. The opioid crisis is quickly becoming a public health concern, with an estimated 78 deaths per day in the United States due to opioid addiction. While several states are taking action to help make the lifesaving drug naloxone more widely available, providing a rescue drug that can reverse the effects of an overdose. While this drug may be able to save a life, it is not sustainable to just try to prevent overdose deaths from a public health perspective. More pressure is being put on states to look at treatments for people who are suffering from Opioid addiction. One of the most common drugs that are used to help people kick their addiction is buprenorphine. Buprenorphine has been around for many years, but a potential for abuse of Buprenorphine has caused for substantial concerns. Two companies, however, are taking unique methods to the delivery of Buprenorphine that could help to turn the tide in the war against Opioid addiction. Biodelivery Sciences (NASDAQ:BDSI) is currently marketing a film called Bunavail which is placed on the inside of the cheek, and Titan Pharmaceuticals (NASDAQ:TTNP) which along with its partner Braeburn Pharmaceuticals, is developing Probuphine which is a Buprenorphine Hydrochloride subdermal implant that lasts for six months at a time. Both of these companies have the potential to change the way that we treat opioid addiction in the United States and could provide substantial upside for investors.
Biodelivery Sciences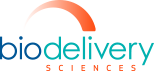 Bunavail is a nolaxone buprenorphine patch which is placed on the inside of the mouth as a delivery mechanism for the drug. It is believed that this unique delivery method allows for enhanced patient compliance and a more rapid absorbance of the drug into the bloodstream. Also, importantly it is proving to be hard for people to abuse. While the company has not yet been able to achieve a large sales volume of the drug, a recent realignment of its sales force could help to rapidly grow the pace of sales. Biodelivery also recently announced a deal with the state of Tennessee in which it will allow for Medicaid to prefer Bunavail over other Buprenorphine drugs, and will require for pharmacists to first try to put the patient on Bunavail before switching to other drugs. Tennessee saw a very interesting trend from the agreement, as a result of the lack of potential for Bunavail abuse. In the most recent quarterly conference call, the CEO of Biodelivery stated that:
"In addition, because BUNAVAIL is the lowest buprenorphine containing product with certain properties that make it difficult to abuse, we believe BUNAVAIL is far less desirable to these individuals. But whatever one believes to be the basis for the reduction in prescriptions, what is clear is the state of Tennessee will save approximately $14 million annually due to the conversion to BUNAVAIL."
This helps to show the potential for Bunavail, as it is able to help to deter people who are attempting to get Buprenorphine in order to abuse, and is able to help save money for the state. I would expect to see other similar agreements coming soon. With a redesigned sales force and a focused effort on signing more agreements like the one in Tennessee, Biodelivery appears to be on the track to gain marketshare. I believe that with Biodelivery coming off its recent lows, it could be a compelling time to look into this stock.
Titan Pharmaceuticals

Titan Pharmaceuticals is another company that has the potential to change the way that we treat opioid addiction in this country. I have previously written about Titan Pharmaceuticals, for readers interested in more information about Titan, click here. Titan's approach is to deliver a subdermal implant which is able to stay below the patient's skin for six months before having to be removed. During this six months, the implant will deliver a constant stream of Buprenorphine into the patient, which gets absorbed by the body. This eliminates the need for worrying about patient compliance issues, and also effectively eliminates the worry about abuse.
Probuphine has had a rocky road for approval, based on previous concerns about the procedure for implanting the rod under the skin. With Titan coming back for its second shot at FDA approval, approval looks likely given a positive recommendation by an advisory committee earlier this year. While the FDA is not bound by the advice of its advisory committees, it is rare for the FDA to break from its advisory committee. With the addition of public pressure surrounding the increasing opioid crisis, I believe that there is a very good chance that Titan will receive approval this time around. Titan is able to create value for its shareholders through receiving a $15 million milestone payment upon FDA approval, and then receiving tiered royalties on the sales of the product. Probuphine has the potential to capture a large amount of the market due to its low potential for abuse and its ability to be easily implanted by medical professionals. For doctors that are dealing with patients with compliance issues or potentially abuse issues, Probuphine could be a compelling option.
Why There Is Room for More People In This Market?
While there are many established players in the market that control a large amount of the Buprenorphine prescriptions written in the country, the market is ripe for new entry. Under the current model of how Opioid Addiction is being treated, a doctor certified to prescribe Buprenorphine is capped on prescribing to only 30 patients for one year after certification, and then after that time the cap moves up to 100 patients. However, due to recent pressure on Health and Human Services, it appears likely that the cap will be raised from its current 100 limit. Biodelivery in its conference call speculated that the cap could reach as high as 250 patients. This creates the potential for doctors to be able to treat many more patients. Why is this important? A doctor who is prescribing Buprenorphine is unlikely to switch a patient who is already on the drug to a different delivery method. However, a patient that is new to the practice is more likely to be prescribed a newer method of drug delivery if the doctor believes that it can lower the potential for misuse and abuse, which suggests that there may be room for Titan and Biodelivery to squeeze into this market of new patients receiving Buprenorphine for the first time, and potentially gain marketshare.
Disclosure: I am/we are long BDSI, TTNP.
I wrote this article myself, and it expresses my own opinions. I am not receiving compensation for it (other than from Seeking Alpha). I have no business relationship with any company whose stock is mentioned in this article.
Editor's Note: This article covers one or more stocks trading at less than $1 per share and/or with less than a $100 million market cap. Please be aware of the risks associated with these stocks.