It is common knowledge that Samsung (OTC:SSNLF) has been suffering in the smartphone market the last couple of years. The Galaxy S6 series did not attract enough customers and the Korean company has been suffering declining revenues and profits.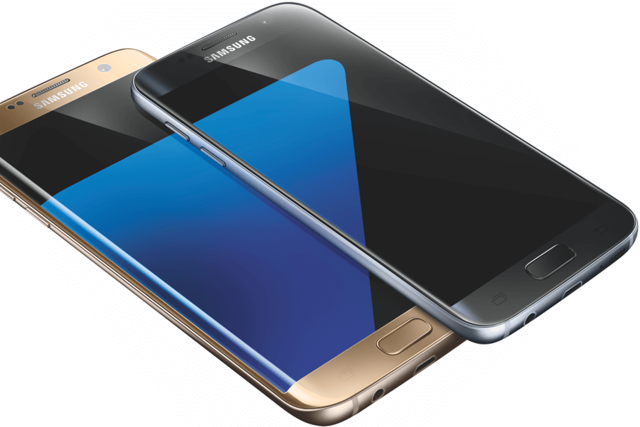 Source: SAMSUNG
I have already written about the Galaxy S7 (and Edge) and its relatively good chances of winning back some market share, and it looks like Samsung has managed to meet customers' consensus for the high-end market.
The Netherlands And Europe
Starting from Europe, Samsung Netherlands declared that it has received 2.5X orders in comparison to last year's Galaxy S6 orders, meaning that European interest has greatly grown towards the new Galaxy devices. In particular, 61% of the orders are for the Edge version.
There is also another news from the UK: Carphone Warehouse has reported it has received +200% orders for Galaxy S7 series in comparison to Galaxy S6 series. In my honest opinion, this is sufficient evidence to assume very good general sales in Europe.
Asia
But the most important news comes from China: Samsung has managed to reach more than 10M pre-orders in just 4 pre-order days and given that pre-order rate, it is set to reach 15M pre-orders in the first week. Comparatively, JD.com has received 6.4M pre-orders while Suning has received 1.4M pre-orders in the first 4 days.
Such achievement is quite massive even for Samsung, most of all because China is the actual main smartphone market, and getting outstanding pre-orders and sales in the nation of the dragon is extremely important.
It is true that Samsung did not release any affordable sale data about the Galaxy S6 series, but reaching a number of pre-orders that is of the same order of magnitude of the iPhones (but still not the same level) is something really remarkable.
It has been reported that Samsung has beaten every expectation in the Indian smartphone market too.
Samsung Declarations
Even Samsung's management is getting optimistic: Ko Dong-Jin, Samsung's President, told: "I've gained confidence to do well after checking responses from major retailers and holding meeting with carriers in China."
Given that Samsung has been suffering from falling market share in the last two years (reaching 7.7% in China), it is clear that the outlook is now very positive and Samsung is set for a rebound.
Galaxy S5 users
But what kind of role Galaxy S5 players have been playing lately? Probably a very important one. A lot of Samsung users ditched the Galaxy S6 series due to lack of a SD card slot, removable/big battery and IP certification and they decided to wait for the next Galaxy or to change company.
The new Galaxy series addresses various issues (not everything) and it has become quite attractive. It is very likely that a lot of old users are making the switch or upgrade to the actual series, moving a part of the potential 2015 sales to 2016.
OLED Displays For Apple
There is also a recent rumor (1 - 2) that Samsung has been awarded a contract to supply future OLEDs for the new Apple (NASDAQ:AAPL) devices, along with LG (OTC:LGEAF) and some other producers.
We are mainly talking about the future high-end iPhones, probably the 7S Plus or a possible iPhone Pro. Since global OLED production is still very small in comparison the smartphone global market, and since Samsung will obviously prioritize its high-end devices, Apple will not complete the switch before 2019/2020. By the way, this is an important milestone for Samsung, to increase future profits from the panel/screen market.
Snapdragon 820
Samsung's good performance will obviously mean good results also for Qualcomm (NASDAQ:QCOM), since Chinese Galaxy S7 is powered by the Snapdragon 820. As I have written earlier, Qualcomm may benefit from the Snapdragon 820 sales in the short term since it is powering a lot of high-end devices and it performs a lot better than the former 810. However, SD820 still underperforms the Exynos counterpart, at least considering the battery life, the CPU power and the DAC audio. The only real win regards the GPU that is faster compared to the Mali T880 powering the Exynos SoC. In any case, given the great difference in battery life, power consumption of Snapdragon is still a design concern for Qualcomm and it is more and more important nowadays.
By the way, good overall Snapdragon 820 performance still translates into additional earnings and revenue for Samsung, since it is the foundry producer. Thanks to this agreement, Samsung is able to further improve its foundry scalability (exploiting the 14nm process) and to reduce its general SoC price requirements.
Takeaway
Prepare for the first official data (if they come out), which will likely push the stock prices of Samsung, Qualcomm and related suppliers higher. Expect also positive data for the Google (NASDAQ:GOOG)(NASDAQ:GOOGL) Android OS market share from Kantar March/April reference release, thanks to Samsung's performance.
Considering the good sales and the fact that Samsung is employing its Exynos platform deeper, we can expect the Korean company to consistently increase both profits and revenues during year 2016.
Samsung is set for a good rebound in the smartphone market and it must exploit its renewed position to attack the lower markets. The Seoul company has demonstrated that the Exynos series is really valid and it has the chance to steal additional market share from Qualcomm even in the mid-end and low-end market, starting from its own devices. If you are looking to play the Samsung stock, you may consider it for a long position.
However, be cautious on Qualcomm, since the application processor and modem competition is getting harder and harder with Samsung, HiSilicon, Mediatek and Intel (NASDAQ:INTC). A long position may be suitable only in the short term in order to exploit the good forecasted high-end sales, but I would stay away from it if considering more than a few months.
With respect to TSMC (NYSE:TSM), it will be interesting to see how effective it will ramp up the 16nm production with the upcoming Polaris (NYSE:AMD) and Pascal (NASDAQ:NVDA).
Disclosure: I/we have no positions in any stocks mentioned, but may initiate a long position in INTC, NVDA over the next 72 hours.
I wrote this article myself, and it expresses my own opinions. I am not receiving compensation for it (other than from Seeking Alpha). I have no business relationship with any company whose stock is mentioned in this article.
Additional disclosure: The author does not guarantee the performance of any investments and potential investors should always do their own due diligence before making any investment decisions. Although the author believes that the information presented here is correct to the best of his knowledge, no warranties are made and potential investors should always conduct their own independent research before making any investment decisions. Investing carries risk of loss and is not suitable for all individuals.
Editor's Note: This article discusses one or more securities that do not trade on a major U.S. exchange. Please be aware of the risks associated with these stocks.