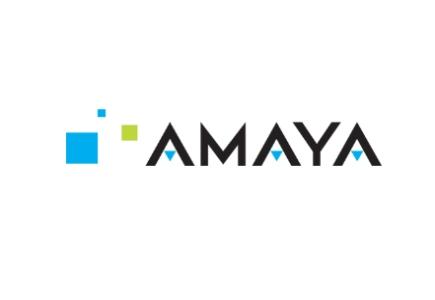 Amaya (NASDAQ:AYA) is a Canadian online gambling company which owns popular online poker site Poker Stars and Full Tilt Poker. The stock most recently took a huge plunge as shares tanked -20.57% in one day on news that Amaya CEO David Baazov is facing five charges on insider trading accusations. This most recent dip may represent a buying opportunity for investors who want to own a market leader who is expanding very rapidly as online gambling continues to gain worldwide popularity.
CEO David Baazov is facing insider trading charges
Amaya CEO and two other insiders are suspected to be involved with attempting to manipulate the price of the stock are facing charges. Insider trading investigations have been going on since 2014 as there appears to be $1.5 million made via fraudulent means. Although the business still looks good and there may be value because of the recent drop I still think investors should stay away because if management in fact acted in a fraudulent manner then the stock is simply not worth owning no matter how much value there is to be had in the business. Management is one of the most important things to consider when purchasing a stock and if they are doing insider trading and trying to manipulate the markets then don't be surprised if financial engineering is also going on. I believe Amaya is a great business with very valuable assets, but the potential for management dishonesty is a deal breaker for both long and medium term investors.
PokerStars dominates the online poker market and has a very wide moat
PokerStars is the market leader in online poker as it currently holds over 70% of the world market right now as they have a very strong brand which offers the biggest cash games and the largest of online tournaments. This is a huge market as the amount spent on online poker is expected to be near $7 billion in 2018 according to analysis done by H2 Gambling. Some countries are being more open to legalizing online gambling over the next few years and this will significantly drive Amaya's revenues through the roof. I suspect many American states will start to legalize such forms of online gambling and there is no question that online poker revenues will keep increasing year over year.
To add to this dominant position in the poker market, Amaya also has many other gambling games coming down its pipeline such as slots and fantasy sports which has been slowly rising in popularity. During the last quarter slots and other casino games made over $36 million which is expected to increase as Amaya continues adding more casino games to its websites. Amaya has one of the largest fantasy sports operations in the world and I suspect that fantasy sports is one of the fastest growing hobbies right now.
Amaya's dominance in the online gambling market is unmatched and their moat is incredibly large. In terms of risks, U.S. states could keep online poker illegal which would keep millions off Amaya's bottom line. Potentially questionable management practices could also be the downfall for this company as their reputations may be permanently ruined if accusations are true and the stock may never rebound with the insider trading charges forever tainting the name of this great business.
Potential Risks, Valuation and Conclusion
There is no question that Amaya has fantastic assets and huge growth potential going forward as the world starts to be more accepting of online gambling. Amaya looks extremely cheap right now as it ridiculous 0.7 P/B with a forward P/E of 7.1. Given the current valuation and its massive growth potential I would normally recommend such a business, but if the CEO is convicted of insider trading then I would not touch this stock because there is too much risk involved with dealing with corrupt managers. There is still huge downside left if the CEO and other insiders are found guilty of market manipulation because nobody wants to invest in a company with a shady history. The risk of management being found guilty is just too high, there are many other great businesses like Amaya who have great managers who are not being investigated for shady practices and I think investors would be better off looking elsewhere. When evaluating a business, a large chunk of time should be taken doing your homework to verify that the management team is strong and has no accusations of wrongdoing. If they're being charged by securities watchdogs for market manipulation then you could look at losing a majority of your investment no matter how great the business is! If management is in fact innocent of the insider trading charges and accusations are false then Amaya shares look to be priced at a huge discount and investors looking for very stable growth in the online gambling market will do very well over the long-term. This is however a gamble as we simply do not know whether or not management will plead guilty as the investigation goes forward.
Disclosure: I/we have no positions in any stocks mentioned, and no plans to initiate any positions within the next 72 hours.
I wrote this article myself, and it expresses my own opinions. I am not receiving compensation for it (other than from Seeking Alpha). I have no business relationship with any company whose stock is mentioned in this article.