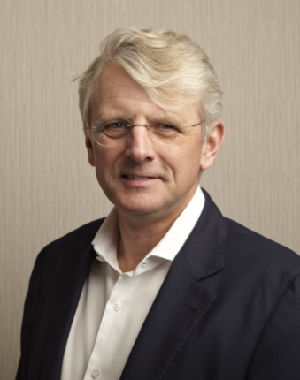 Source: Annual report
Earlier this month Vikram Kumar of TT International has sent a letter to the board of TomTom (OTCPK:TMOAF) (OTCPK:TMOAY) arguing in favor of a split of the company. The company's shares are closely held but directors and executives would do well to read the letter carefully as TT holds 1.85% of TomTom's shares and there is merit to its case. I have argued as early as 2013 the company is undervalued (accessible to Seeking Alpha PRO or Off The Beaten Path subscribers) based on a SOTP valuation.
Based on Kumar's Sohn London presentation back in 2015 I believe the value of TomTom's map database is at the core of his argument. There are only three global mapping databases: HERE, owned by AUDI AG, BMW Group and Daimler AG (OTCPK:DDAIF), Google Maps (NASDAQ:GOOG) (NASDAQ:GOOGL) and TomTom's. All three have invested heavily over the years to build up this database. All three have the ability to build a network of information probes on the road in order to improve their data. Google through Waze. TomTom through its in-car navigation devices and HERE through the hardware of its owners. This is a competitive advantage because it helps to cost effectively maintain the database.
At the Sohn conference Kumar said car companies think Google's map data isn't good enough. This is backed up by Google's acquisition of Waze, which is obviously in part an effort to improve Google maps further.
With TomTom being the sole standalone map global map provider it stands to reason it is worth in the neighborhood of the Nokia Here database which sold for a little over $3 billion.
Now, TomTom actually being cut up isn't very likely as was credibly argued in the Financieel Dagblad. The firm is closely held and run like a family company. There is no way management is going to sell off this key asset in order to get a quick re-rate. Not in the least because the market has previously valued TomTom at a value far exceeding its current enterprise value.
However, the above tells us something because TomTom's current enterprise value is just $1.92 billion. If TomTom's only business consisted of mapping it would be undervalued already but it also has a consumer and Telematics business that are not without value.
Martijn den Drijver, analyst of SNS Securities, recently put the value of Fleetmatics at $600 million if it were floated on the NYSE. If I value the consumer business at 1x sales it is worth another $600 million. For reference - competitor Garmin trades at 2.6x sales. I'm not using an EPS value because Garmin needs to pay to license maps which depresses its EPS multiple compared to the TomTom consumer division. On a standalone basis TomTom's consumer division would need to do the same.
If I add up these estimates the firm is worth a total of $4.2 billion. By comparison it currently trades at just $1.92 billion. I believe Kumar is likely to be disappointed regarding a split but that doesn't make it a bad investment with the firm trading 118% below this rough estimate of fair value.
There are multiple risks to that thesis of course. TomTom doesn't make a whole lot of money. TTM revenue is just about a billion dollars and TTM EBITDA only $110 million. A lot of its "fair value" is derived from the arguable value of the map asset. It is arguable because it doesn't prove its worth in the cash flow statement but simply is the last independent global map database. A coveted asset by tech and automotive companies alike. Telematics, another valuable piece, is a high growth industry. If this industry were to falter or competitors out-innovate the segment its value can drop like a stone. The gap between enterprise value and a reasonable intrinsic value is huge but TomTom's intrinsic value isn't as easy to pinpoint as that of a company with a large NOL, a bunch of real estate carried under market value and a pot of cash.
Disclosure: I am/we are long GOOG.
I wrote this article myself, and it expresses my own opinions. I am not receiving compensation for it (other than from Seeking Alpha). I have no business relationship with any company whose stock is mentioned in this article.
Editor's Note: This article discusses one or more securities that do not trade on a major U.S. exchange. Please be aware of the risks associated with these stocks.