Mediaset (OTC:MDIEF) (OTCPK:MDIUY) is a famous Italian company in the media & entertainment industry. It owns several free-to-air channels, a premium digital platform accessible on a subscription basis and an online platform called "Infinity TV," something similar to Netflix (NASDAQ:NFLX).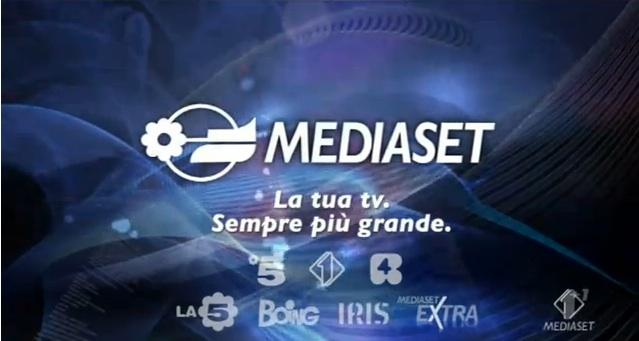 Mediaset is seriously struggling to maintain a good position in its industry. The company is living a nightmare made of increasing competition and no effective remedy.
For Mediaset, once the only real competitors were RAI SpA, the public broadcasting company owned by the Italian Government, and Sky, the digital satellite television that once had the exclusive rights to broadcast Serie A and many other sport events. With the creation of Mediaset Premium, the company began to provide premium content through several dedicated channels and started to acquire rights for sports events that once could only be accessed through the Sky platform.
RAI SpA has always had a particular competitive advantage over Mediaset. The company is a strange creation of the Italian political system. Every household has to pay a 100 euros tax to RAI SpA every year (111 USD). The company, therefore, derives its revenue from both advertising and forced payments from every household, while Mediaset's free-to-air channels have advertising as the only source of their revenue. Despite that, the company was profitable and enjoyed a very good market share.
The current competitive environment
The biggest threat to Mediaset comes from the internet, with many new players eroding its market share and threatening to make it thinner and thinner. I will briefly introduce the main players that now are active on the Italian market, that account for more than two thirds of the company's revenue:
RAI - The government-owned company that enjoys a strong competitive advantage in terms of constant cash flows and that competes with Mediaset through many free-to-air channels.
Sky - The pay TV titan with the largest number of channels and subscriptions. It's a strong rival of Mediaset Premium, even after the purchase of exclusive rights on UEFA Champions League, that helped the company gain 200,000 more subscribers. Sky remains the market leader when it comes to movies, TV shows and sports other than football. We will see that the company's trial to strengthen its position through the purchase of this package of rights hasn't helped much.
Now the new players come, the ones that a few years ago were completely unknown and that today, through a new business model, constitute a significant threat to broadcasting companies (other than RAI).
Netflix - This player probably doesn't need to be introduced. You only have to know that it has recently entered the Italian market and has an estimated number of subscribers around 280,000 people, of which 110,000 paying subscribers and 170,000 users are in trial mode. Netflix competes with free-to-air channels, Infinity TV and Mediaset Premium channels that are dedicated to movies and series, as they all give access to the same contents or similar.
TIMvision (formerly Cubovision) - This is a video-on-demand platform offered by the main Italian telecommunication company Telecom Italia.
The last competitor for Mediaset is the pirate streaming industry. Finding websites that broadcast sport, movies and series for free is very easy. With the current technology enabling television sets to surf the internet on one side and the rising number of active internet users on the other, I see only more threats for companies in the broadcasting industry.
The increasing number of players is not the only scary factor for Mediaset. The company's competitors are trying to gain market share by offering their content in a sort of bundle. Bundles are offers of two or more products as one combined product. Sky is offering its content through a bundle with telecommunication operators Fastweb and TIM, while TIMvision is included in telephone and internet packages of Telecom Italia. Netflix, similarly, is offered for free for 3 months to new Vodafone customers.
What's interesting is not only the number of new players, but the dynamics of competition, that is involving strategic partnerships with telecommunication companies.
I believe that these competitive dynamics can seriously erode Mediaset's market share and profitability.
The company's moves and results
The times when Mediaset and RAI were dominating the market with a 90% combined audience share have gone. Both companies have seen a reduction in their audience shares in the last few years.
Today, Mediaset's audience share is 32.3%, down from 37.6% in 2010.
Given the increasing competition in the segment of movies and TV series, Mediaset has tried to conquer a dominant position in football, through the acquisition of the exclusive rights on UEFA Champions League. The move didn't have much success. In 2015, the company recorded €3,524 million in revenue (USD 3,827 million), slightly up from the €3,414 million recorded in 2014 (USD 4,082 million).
The company has shown signs of weakness since 2011, when net income started to decline and never went back to the levels of the last decade.
Cost of goods sold has increased accordingly, reducing gross margins and signaling an increase in production inputs. I think this is in part a result of increased competition on exclusive content rights.

Mediaset started to suffer during times when competition was much softer than it is now. Recently, it has started talks with French group Vivendi (OTCPK:VIVEF, OTCPK:VIVHY) to explore strategic moves such as the sale of Mediaset Premium to the group and/or the creation of a common platform to compete with Netflix. Until now, no positive news has come out from such talks. Vivendi has recently stated that it is not interested in Mediaset Premium, while a few days later media reported a possible content and distribution-based agreement between the two companies. So we know there could be some strategic move by the two companies, but we don't know what this will be yet. Probably these talks won't come out with any effective solution to face the new competitive environment.
Shorting Mediaset
I have noticed that increased competition has been coincident with a deterioration of the company's profitability. I expect much more pressure from competitors in the future and I don't see particularly effective steps taken by the company to face these threats. The stock is trading at 350 times 2015 earnings and more than 50 times 2014 earnings, but future results are highly uncertain.
Mediaset is not a bad company and I believe its management can't be blamed for the company's results. The main issues it has to face come from significant changes in the industry. I strongly recommend to avoid the stock, since a long position would bring too much risk, for not much upside. I will probably short some shares in the next few days and wait for other catalysts to short more.
Disclosure: I/we have no positions in any stocks mentioned, but may initiate a short position in MDIUY, MDIEF over the next 72 hours.
I wrote this article myself, and it expresses my own opinions. I am not receiving compensation for it (other than from Seeking Alpha). I have no business relationship with any company whose stock is mentioned in this article.
Editor's Note: This article discusses one or more securities that do not trade on a major U.S. exchange. Please be aware of the risks associated with these stocks.