Brian McAndrews, a long-time ad industry vet who was named CEO and chairman by Pandora (NYSE:P) in 2013 to help the company take its ad monetization efforts to the next level, is being removed from both positions. Replacing him as CEO is Tim Westergren, one of Pandora's three co-founders, a co-developer of the company's Music Genome Project, and once a record producer and composer.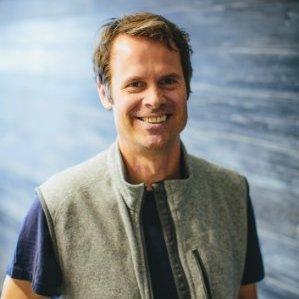 Taking McAndrews' job as chairman is Jim Feuille, a partner at Pandora VC investor Crosslink Capital and a board member since 2005. A 2009 WSJ column drives home the big role Feuille and Crosslink played for Pandora during the company's pre-IPO years, and in particular pushing the company to provide a free/ad-supported service - Westergren himself provides some glowing quotes for the column.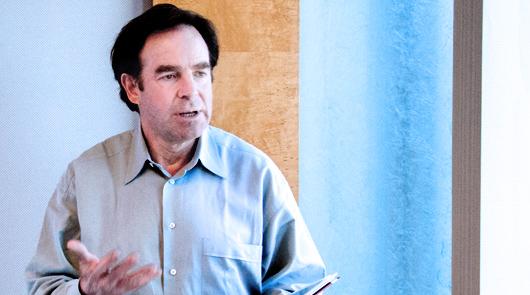 The changes don't stop there: CFO Mike Herring is now also Pandora's president (a title previously held by McAndrews), and will thus be responsible for driving "monetization of Pandora's core business covering revenue, music licensing, finance, legal, and information technology." He'll also "continue to focus on driving efficiencies and expanding margins."
Meanwhile, Sara Clemens, formerly Pandora's chief strategy officer, is now the web radio leader's COO, a role that makes her responsible for handling music makers and Pandora's international, HR, and corporate development ops, as well as recently-acquired ticket-buying platform Ticketfly.
In addition to suggesting Pandora feels big changes are needed to improve its performance, such a far-reaching management overhaul gives the impression the company isn't close to selling itself. As do the following PR quotes from Westergren: "We are pursuing a once-in-a-generation opportunity to create a massive, vibrant music marketplace … I'm 100 percent committed to Pandora's growth strategy, as is our executive team and Board."
The NYT reported in February Pandora is "working with Morgan Stanley to meet potential buyers," while cautioning talks are preliminary. Meanwhile, last week's announcement regarding the addition of TPG Capital senior advisor/former Fox Networks CEO Tony Vinciquerra to the board provided more grist for M&A speculation - especially since Vinciquerra's resume includes stints as a director for two companies (DirecTV and Motorola Mobility) that wound up being sold.
It's possible Pandora opted for a leadership change after efforts with Morgan Stanley to find a suitor turned up little interest. If that's the case, one doesn't have to look far for reasons why prospective buyers might be nervous: With competition from numerous rivals weighing, Pandora saw its active listener count fall by 400K Y/Y in Q4 to 81.1M, and its listener hours rise a modest 3% to 5.37B.
The company also guided for adjusted EBITDA to fall to -$60M to -$80M in 2016 from 2015's $51.7M, as it pushes ahead with efforts to launch an on-demand subscription streaming service. Meanwhile, Spotify (Private:MUSIC) has grown its paid subscriber base by 10M since last June (to 30M+), and Apple Music had reached 11M paid subs as of February (less than eight months after launching).
On the bright side, Pandora now expects Q1 revenue and adjusted EBITDA to be at the high end of prior guidance ranges of $280M-$290M and -$65M to -$75M. And full-year guidance has been affirmed. However, with the stock currently down 11%, lowered M&A hopes and uncertainty about the business effects of the leadership change are taking precedence on the Street.
Disclosure: I/we have no positions in any stocks mentioned, and no plans to initiate any positions within the next 72 hours.
I wrote this article myself, and it expresses my own opinions. I am not receiving compensation for it. I have no business relationship with any company whose stock is mentioned in this article.