Overview:
The good news for Advanced Micro Devices (NASDAQ:AMD) continues. Recently, it has introduced several new GPUs which have received excellent reviews. It has also announced the soon-to-be-released 14NM GPU chip Polaris which should show up by Q3 at the latest. And the sale of AMD's SATS (Semiconductor Assembly and Test Services) should close soon providing AMD with the cash ($320M) it needs to accelerate delivery of the new products.
But it is the production and delivery of Zen that will provide the rocket boost for AMD's share price. Scheduled for delivery in Q4 2016, Zen 14NM CPUs combined with AMD's advanced new graphic chips and High-Bandwidth-Memory (HBM) will allow AMD to have a product superior to any competitor's at least for a while.
For the last 5 years, AMD has survived (barely) with the technological equivalent of duct tape and baling wire. But in 2016, it will produce products that are equivalent or superior to competitors' products. The result will be a significant acceleration in its sales, earnings and share price.
In this article, I will continue a theme I have developed over the past year. I think that AMD can get to $10/share as I outlined here "10 Reasons Why AMD Will Be $10 By 2017," here "10 More Reasons Why AMD Will Be $10 In 2017," and here "AMD: Multiple Catalysts Will Drive A Double In 2016 And Another Double In 2017."
"You just witnessed an old-fashioned rump kicking."
Hayden Fry, Iowa football coach, after losing the Rose Bowl 28-0.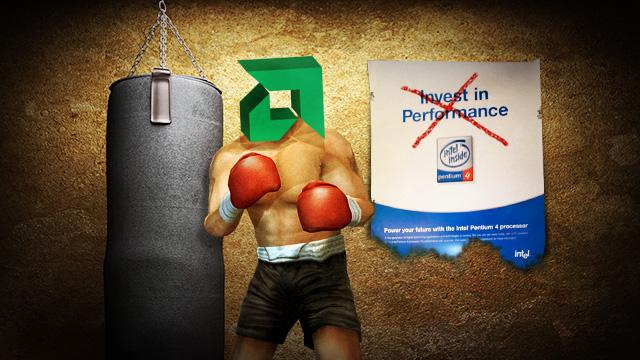 Source: Aurich Lawson, arstecnica.com
First things first: the $320 million in cash from Nantong must arrive soon.
My basic premise is based upon AMD not being short on cash this year. In 2015, operating cash flow was a negative $226 million; the 4th year in a row OCF has been negative. This is the result mainly of PC sales going negative and AMD's obsolete (in most cases) 28NM Bulldozer cores struggling for market share at the low end of the desktop and laptop market. The Zen will solve both problems with a more than competitive 14NM product and entry into the higher margin desktop, gamers and server markets.
Combining Zen with the new line of Polaris 14NM GPU products may give AMD a market leading product.
Currently AMD markets a Fiji GPU 28NM chip that combines high-bandwidth-memory to give superior performance to a series of new AMD GPU products. But here is Senior Vice President Raja Koduri explaining the huge advantages of the 14NM Polaris. It has taken 5 years to jump to 14NM from 28NM, and for the first time, puts them ahead of Nvidia (NASDAQ:NVDA) in process node.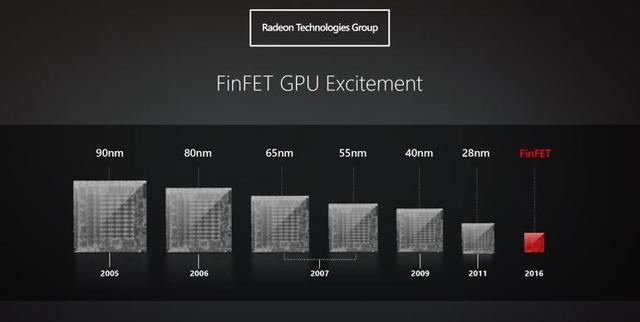 Click to enlarge
Source: AMD and zdnet.com
When was the last time a scientific organization considered an AMD processor for enterprise purposes?
CERN (The European Organization for Nuclear Research) operates the largest particle physics laboratory in the world. To say they need the maximum computer power possible is to put it mildly. CERN is considering the Zen processor with up to 32 physical cores. The point is not whether CERN will ultimately use Zen, it is that CERN is even considering an AMD product at all. The Zen specs must have impressed CERN, otherwise why would they waste their valuable time?
This speaks volumes about Zen's enterprise potential.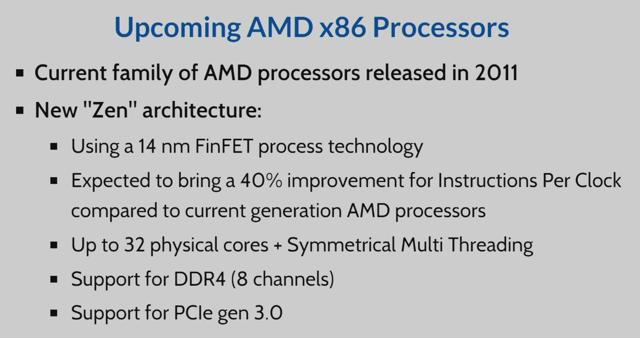 Click to enlarge
Source: vrworld.com
AMD is kicking lots of bandwidth in the virtual reality marketplace.
I will admit the VR market is moving faster than I had anticipated. Fortune magazine says VR market will grow from $600 million in 2015 to $5.1 billion in 2016. Compare that with AMD's 2015 revenue of less than $4 billion and you can see the huge potential VR offers AMD. And that's with high priced items like Oculus VR headset at $599. Sales dollars will soar as prices come down over the next few years.
AMD is dominating the VR market right now with an 83% market share (including game consoles) according to Jon Peddie Research. And that is without the two new 14NM products Polaris for GPUs and Zen for CPUs. AMD is concentrating on VR as outlined by Raja Koduri:
"AMD continues to be a driving force in virtual reality. We're bringing the technology to more people around the world through our efforts to expand the VR ecosystem with VR i-Cafés in China, new Oculus Rift and HTC Vive headsets, and a wide variety of content partners in gaming, entertainment, education, science, medicine, journalism and several other exciting fields."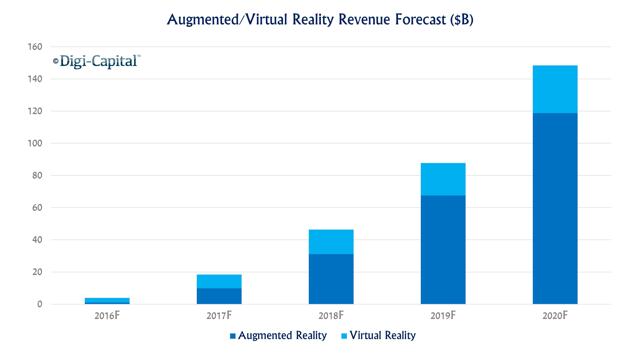 AMD's IP has a lot of value whether Intel licenses it or not.
Recent rumors about the potential license deal between Intel and AMD, notwithstanding AMD's broad range of IP, is an attractive asset for AMD shareholders. If not Intel then other potential licensees are out there waiting for a deal.
"According to the company, which is based in Sunnyvale, California, it is also working on monetizing it's virtual reality (VR) IP as VR technology is expected to continue to grow exponentially in the industry. In addition, AMD also hopes to monetize its latest High Bandwidth Memory chip technology. The company also recently introduced their new lineup of Radeon R9 300 series and its brand new Fury Lineup, both of which they hope to monetize as well."
Source: iptrader.com
Conclusion:
The good news surrounding AMD's product lines, especially the Zen processor and VR, continues to mount in spite of an ever decreasing cash balance. The future looks extremely bright, but the cash infusion from Nantong-Fujitsu must come to fruition soon. Assuming that deal closes in the 2nd quarter, then it will be full steam ahead for Zen production and shipping this year.
Keeping in mind how small AMD is compared to competitor Intel, you can see how a relatively modest increase in sales and margins can have a huge effect on AMD's bottom line. Remember, Intel sells more in a month than AMD does in a year. Taking just 1% of Intel's sales would increase AMD's sales by more than 15%.
AMD has survived with inferior, non-competitive production metrics, and once its products become more competitive or even superior to competition, the results could be spectacular. And that does not count sales from a potential Nintendo console deal or IP licensing or a new Sony VR chip for PlayStation 5.
I continue to rate AMD as a very strong buy, but will change that to a sell if for some reason the Nantong-Fujitsu deal fall through.
Disclosure: I am/we are long AMD.
I wrote this article myself, and it expresses my own opinions. I am not receiving compensation for it (other than from Seeking Alpha). I have no business relationship with any company whose stock is mentioned in this article.