In my previous article I had a look at the commercial orders and deliveries for Boeing (NYSE:BA) in February. As Airbus (OTCPK:EADSF/OTCPK:EADSY) and Boeing fight out an annual battle each year, it is also interesting to have a look at the Airbus orders and deliveries.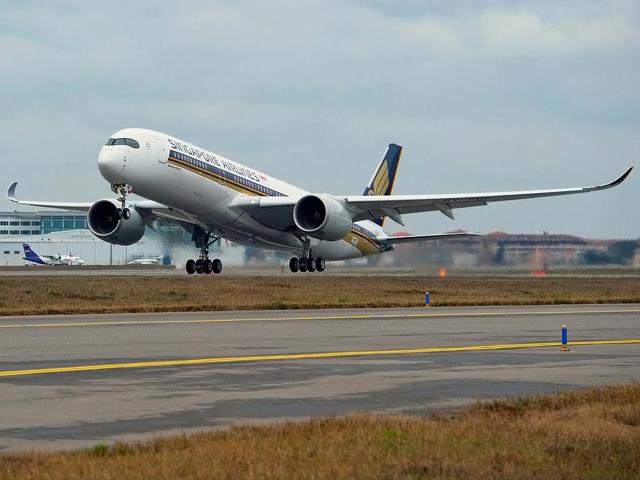 Click to enlarge
Orders

Click to enlarge
Figure 1: Airbus orders (up until) February 2016 (Source: AeroAnalysis.net)
In January, Airbus booked 16 orders, with 14 orders for its wide body product and 2 orders for their narrow body aircraft. In February, Airbus booked just 2 orders, a 94% drop.
At list prices, the orders are valued at $196 mln, but after discounts the orders have a market value of $78.4 mln:
An undisclosed customer order 2 Airbus A320ceo aircraft
Airbus received 7 cancellations for the Airbus A330-300 with an estimated market value of roughly $720 mln.
February was an exceptionally weak month for Airbus. The jet maker booked 2 gross orders, but had to remove 7 orders from the order books which leaves the jet maker with -5 net orders in February and 11 net orders year-to-date. Also in terms of value the loss is painful, Airbus won $78.4 mln in orders but had to remove $720 mln worth of orders or a $640 mln loss in orders.
Deliveries

Click to enlarge
Figure 2: Airbus deliveries (up until) February 2016 (Source: AeroAnalysis.net)
Whereas Boeing guided lower, Airbus expects to be able to increase production year-over-year and has set a target of delivering more than 650 aircraft.
Deliveries were slightly lower than the monthly 54 that are needed, but are likely to pick up pace in the coming months
Airbus delivered its first A350 to Singapore Airlines
Lower delivery volume is likely caused by transition to the Airbus A320neo, which ran into some minor problems.
Year-over-year deliveries were flat, but I do not see any problems with that. The second half of 2016 will be more decisive for Airbus.
Book-to-bill ratio
Last year Airbus had a book to bill ratio in excess of 1.5. Also in 2016 the jet maker expects to be able to book more than 1 order for each airframe it delivers. In February the book-to-bill ratio was .043. Year-to-date the book-to-bill ratio is .17. Despite orders inflow and deliveries picking up pace throughout the road towards reaching its targets will be a long one for Airbus.
Conclusion
Despite order inflow being unnaturally weak I expect order inflow to pick up pace in the coming 3-5 months. Airbus expects its order book to grow in 2016, but with a book-to-bill ratio of .17 this will be a challenge.
Disclosure: I am/we are long BA.
I wrote this article myself, and it expresses my own opinions. I am not receiving compensation for it (other than from Seeking Alpha). I have no business relationship with any company whose stock is mentioned in this article.
Editor's Note: This article discusses one or more securities that do not trade on a major U.S. exchange. Please be aware of the risks associated with these stocks.