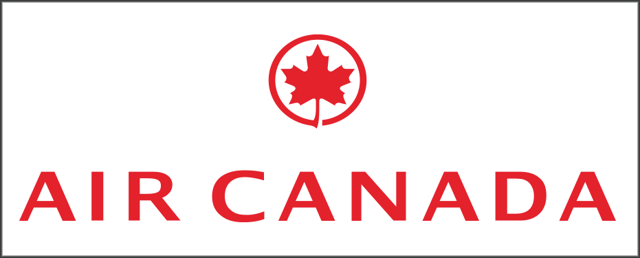 Click to enlarge
Air Canada (OTCPK:ACDVF) has been steadily increasing its profits in the last couple years, but I'm not fully convinced the company is on a firm footing yet.
The 2015 annual report has shown record profits of $308M. this was the largest profit earned since 2010. But a closer look at the financial statements reveals the profits are higher in 2015, had more to do with lower aircraft fuel costs, than improved operating metrics:

Click to enlarge
(Source: Air Canada 2015 Annual Report)
From 2014 to 2015, air craft fuel costs had declined from $3,247m to $2,464 million ($783m difference). The net income had improved from $105m to $308m ($203m improvement). Had fuel costs not fallen in 2015, it would have been likely that Air Canada's net income may have been in the red.
Legacy Costs and Unions
In the past, Air Canada has had a tumultuous relationship with its 5 unions. Back in 2003-2004, Air Canada was able to gain major concessions from its unions as the airline was facing bankruptcy. In 2011, tense negotiations between the unions and Air Canada led to strikes early this decade.
As of today, Air Canada was able to sign agreements with its 5 unions. This ensures there are no labor disruptions in the next 5 to 12 years. More importantly, labour relations have also improved significantly from the past decade. This is important for Air Canada as they look to expand and grow uninterrupted:

Click to enlarge
(Source: CBC News and Toronto Star)
Here is the potential issue, Air Canada's competitors, Westjet (OTC:WJAFF) and Porter Airlines, both do not have unions. Porter Airlines rejected it by a margin of 2 to 1 in early 2016. Westjet had also narrowly rejected unionization by its pilots in August 2015. A unionized workforce generally leads to a higher cost structure. Below is a comparison of the costs between Westjet and Air Canada:

Click to enlarge
(Source: Westjet and Air Canada annual financial statements)
The graph above shows the cost structure is narrowing but still operates at a slight disadvantage to Westjet. The higher costs at Air Canada means that for every dollar earned, it will consistently profit less than a dollar earned in Westjet.
Another sticky point with unions are the defined rules of how Air Canada can operate its subsidiary Air Canada Rouge. Air Canada is bound by its union agreement that it can only operate a maximum of 50 jets through its subsidiary. These type of rules makes it difficult for Air Canada to adjust its strategy when market demand changes.
Modern Planes, Growth, and Awards
Not everything is doom and gloom for Air Canada. There is an upside to Air Canada's turn around story. The airline did successfully negotiate for longer term agreements with its unions, and its cost structure (NASDAQ:CASM) is inching downwards.
The company has placed a new order for more modern planes and this would ensure cost efficiencies in the long run.
As for the company's image, the airline has also won numerous awards for its service:
Best North American Airline for International Travel
Best Flight Attendants in North America
Best North American Airline for Business Class Service
Ranked as one of the best places to work in Canada
and the list goes on.
The Verdict
I don't know whether Air Canada is worth investing in at the moment. It is turning around but it is doing so slowly. It is naturally at a disadvantage to its smaller competitors because of its unions and its higher cost structure.
Disclosure: I/we have no positions in any stocks mentioned, and no plans to initiate any positions within the next 72 hours.
I wrote this article myself, and it expresses my own opinions. I am not receiving compensation for it (other than from Seeking Alpha). I have no business relationship with any company whose stock is mentioned in this article.
Editor's Note: This article discusses one or more securities that do not trade on a major U.S. exchange. Please be aware of the risks associated with these stocks.