Central bank asset purchases have played a role in suppressing market volatility over the past six years. See the chart below. But current low levels of volatility look unsustainable.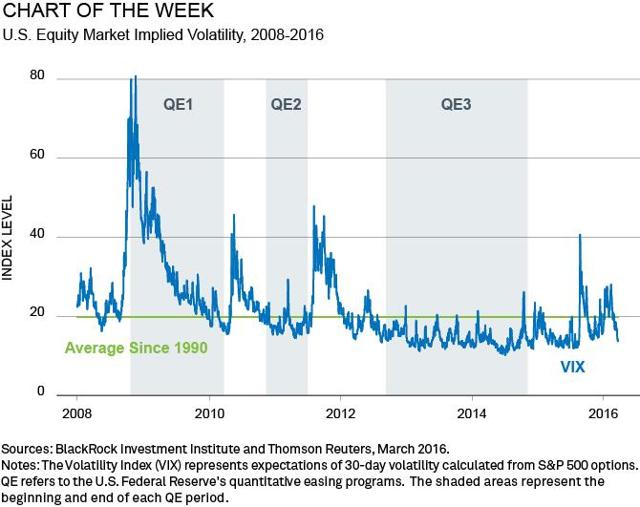 The Federal Reserve's (Fed) quantitative easing (QE) program – twinned with liberal doses of QE by other central banks – dulled market volatility to unprecedented low levels between 2012 and 2014. This period of exceptionally low volatility ended last year, as the Fed wound down its QE purchases and began to raise rates. However, markets have become eerily quiet recently.
Preparing portfolios for higher volatility
U.S. equity market volatility is hovering around its lowest level since August 2015 and is well below its long-term average. This unusual calm follows declining market concerns about sliding oil prices, and the health of China's economy and European banks. We do not expect this to last, and see a return to the higher-volatility regime that was the norm prior to QE.
The future path of monetary policy remains uncertain and tail risks remain. A big Chinese yuan devaluation isn't our base case, but it's a downside risk. Geopolitics, particularly as Europe confronts terrorism and migration, could spark volatility.
So, too, could rising global and U.S. inflation expectations. A modest upward trend in inflation expectations, as recession fears fade, would initially support riskier market segments like emerging market (EM) stocks and commodities that have been pushed down by deflation concerns. However, these assets could suffer in the longer term if the Fed were seen to be falling behind the curve, raising expectations of sharper rate hikes.
Now is a good time to prepare portfolios for higher volatility. Gold can be an effective hedge if volatility spikes due to rising U.S. inflation fears, according to our research. We also like Treasury Inflation-Protected Securities (TIPS) and similar instruments. Foreign-currency exposure can act as a diversifier as well.
Safe-haven currencies such as the U.S. dollar and yen strengthened after the Brussels terror attacks.
Inflows into global EM equity exchange traded product funds surged to $8.6 billion so far this month, according to BlackRock research, a monthly record since January 2013.
U.S. economic data were mixed. The 12-month moving average of initial unemployment claims relative to employment hit a record low, signaling possible upward wage pressure.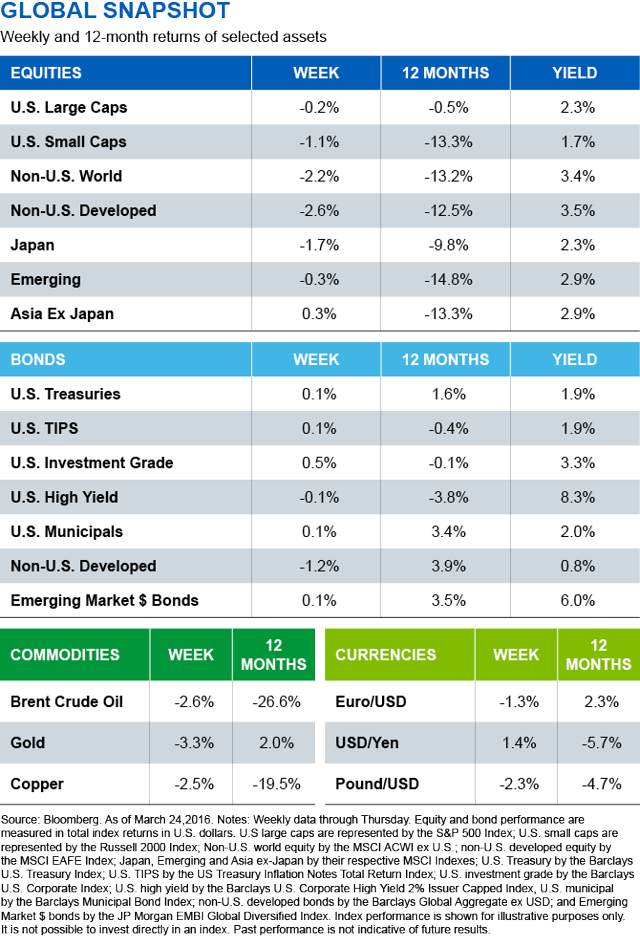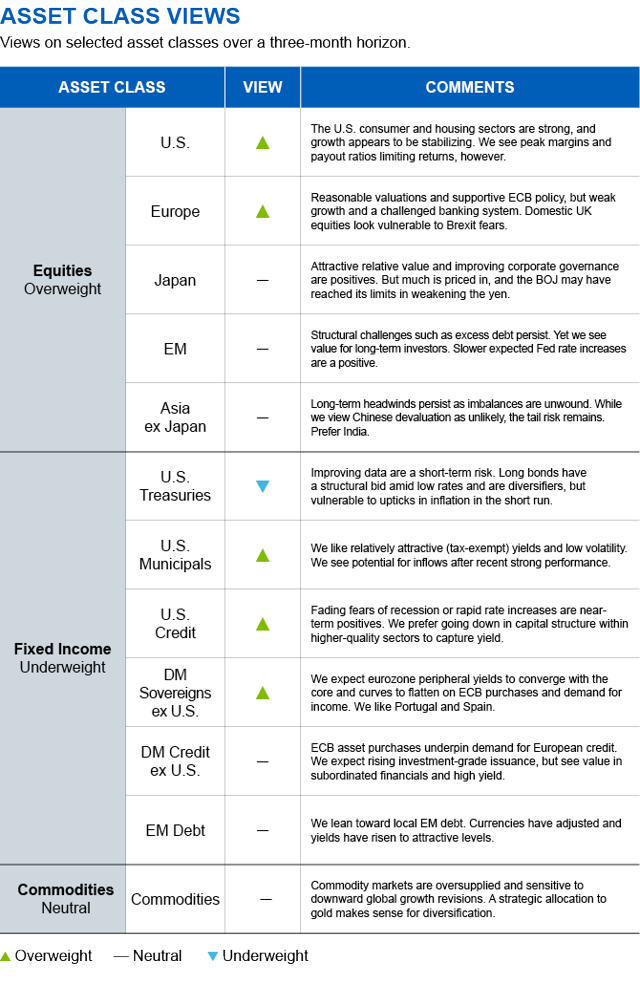 This post originally appeared on the BlackRock Blog.