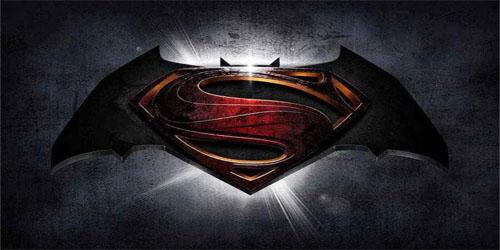 At long last Superman and Batman had their much-anticipated face-off and people showed up in droves to see it first-hand.
Keep in mind no matter where in the $165 million to $170 million range the final Batman V. Superman: Dawn of Justice number ends up, the film did what it intended to do. While Marvel and its Cinematic Universe is still the dominant comic film franchise, DC and Time Warner (NYSE: TWX) have proven they can play in the same sandbox.
The question becomes did BvS do enough? And I'm not talking about total earnings or even talking just as a table setter for the DC Connected Universe, but in terms of calming investor fears.
Time Warner's buzziest areas have always usually been Warner Bros., Turner Broadcasting and HBO. I'm not discounting the magazine, gaming or even the comics division but usually when talking about TWX most people tend to focus on those big three. And you can even narrow that down further to Warner Bros. and HBO because they are the ones that have tended to dominate the headlines more recently.
For now let's stick with Warner Bros. because as analysts and investors know the group has had more misses than hits in recent years. Take last year alone, the studio had a string of supposed can't miss high profile films that tanked early on like Jupiter Ascending (February), The Man From U.N.C.L.E. (August), Pan (October) and In The Heart of the Sea (November).
2014 wasn't much better.
Yet what got investors through it was the knowledge that 2016 was coming. The mix of the DC inspired films and the return or J.K. Rowling and her "Potterverse" to the fold was enough to keep the naysayers at bay.
It also didn't hurt that films like The Hobbit: The Battle of The Five Armies and American Sniper over-indexed and gave the studio a nice morale boost or that Mad Max: Fury Road became an award season darling. Still at the end of the day the question was if Superman, Batman and Wonder Woman could legitimately swoop in and save the day.
After this weekend investors learned the answer was yes. At least for now. Time Warner stock was up on Monday following BvS's boffo debut. It wasn't up a lot but at this point as long as it was up that's a step in the right direction.
Analyst reaction though has been mixed. Some experts see that $170 million number and believe that's enough to signal a turnaround, others aren't quite ready to call it a comeback. Personally that's where I'm at as while the audiences did show up, it's their reaction that has me pumping the breaks.
The film scored a 29% on review aggregator Rotten Tomatoes and a "B" score with audiences on Cinemascore. If you look at Marvel's rankings they are consistently much higher, which has to make Time Warner give a little pause on their celebration. Granted the bad reviews did not impact the box office… this time. And honestly it may not ever impact them, but we need time to see if that's the case before jumping to any conclusions. Don't get me wrong, BvS is a big win but it's not a knock-out punch.
As Forbes pointed out the Friday to Sunday decline was 55%, a new record for a super-hero film, which broke the 48% mark from Fantastic Four's not so fantastic reboot last year.
Remember this is just one cog in the wheel. We will know much more next week when the film enters is second frame and even more when Suicide Squad opens in August and then more when Wonder Woman gets her (long-overdue) standalone film next year. This all leads in the first Justice League film. If DC can keep this momentum going through those you can pop the corks.
However Warner Bros.' slate also will feature other films in that timeframe that also need to be big. After all the DC films only account for two of the company's dozen plus films each year.
In 2016 alone, the studio is banking on sequels to Barbershop and The Conjuring to succeed to the same levels as its predecessors, the pairing of Dwayne Johnson and Kevin Hart in Central Intelligence to draw, the high-profile remake of Tarzan to not get tangled up in the summer box battles and of course the charm of Tom Hanks to continue to appeal to Oscar voters in Sully. That's not even mentioning what it needs out of Rowling's Fantastic Beasts & Where To Find Them. Yet that's another story for another day.
For now though Warner Bros. does deserve a lot of credit for the strong launch of BvS and that shouldn't get lost in the mix. It is just that if you really look close the film it brings up a few more questions that many not initially have realized. And for the company that is heavily banking on these films through at least 2020, that's something any potential investors need to keep in mind.
Image credit: WB
Disclosure: I/we have no positions in any stocks mentioned, and no plans to initiate any positions within the next 72 hours.
I wrote this article myself, and it expresses my own opinions. I am not receiving compensation for it (other than from Seeking Alpha). I have no business relationship with any company whose stock is mentioned in this article.