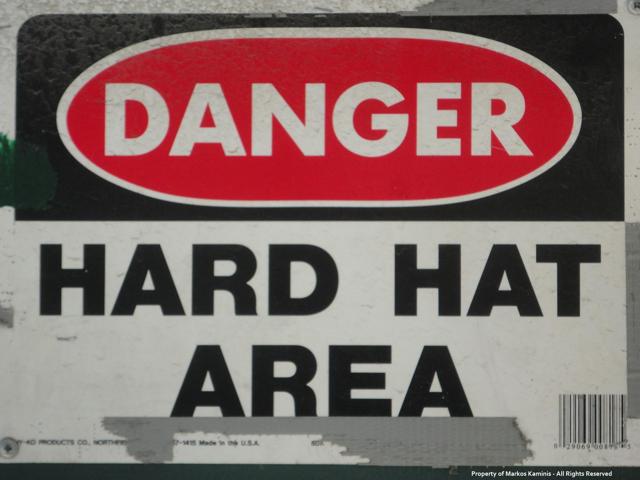 Click to enlarge
After the Federal Open Market Committee (FOMC) Monetary Policy Meeting this March, the Fed members were once again freed to speak their minds. They set off on their speaking engagements starting last week, and many of them spoke of a need for interest rate hikes sooner rather than later. It all sort of felt like the Fed gang was ganging up on gold, because faster Fed rate hikes likely support dollar strength and gold weakness.
When the FOMC last met in March, it determined to hold interest rates steady. That was no surprise, and neither were the FOMC's economic projections, which laid out its forecast for just two interest rate hikes this year, versus the four that were projected in December. What was surprising was the extremely dovish tone of Fed Chair Yellen's press conference that followed the policy release. Through it, Chair Yellen seemed to talk down market expectations of it and also the economic outlook.
The Fed Chair bought in fully to the idea of the U.S. economy possibly softening on the impact of overseas issues, namely in China and Europe. She seemed to talk down inflation expectations, despite data from the Core PCE Price Index and Core Consumer Price Index that seemed to show nascent upticks in prices. The press conference greatly served gold, as did today's appearance by the Fed Chair. However, it is unclear whether she speaks for the Fed, given the recent statements of several other Fed members.
On March 21 st, Atlanta Fed President & CEO Dennis Lockhart addressed monetary policy. Lockhart famously said,"In my opinion, there is sufficient momentum evidenced by the economic data to justify a further step at one of the coming meetings, possibly as early as the meeting scheduled for end of April." From the market's perspective, that is a direct contradiction to the message Janet Yellen presented the week prior.
On March 22 nd, Patrick T. Harker, President & CEO of the Federal Reserve Bank of Philadelphia, famously said, "I think we need to get on with it," with regard to raising interest rates. He said the Fed should consider a rate hike in April and consider three hikes this year, this despite his expectations for sluggish economic growth. Some may be missing this point, as it is thereby consistent with Chair Yellen's depiction of the economy and at the same time still calls for rate policy normalization. He said, "This economy is really quite resilient to a lot of the headwinds (including the strong dollar), so if that continues I would be supportive of another 25 basis point rise." It's notable, though, that Harker does not have a vote on policy until next year.
On March 22 nd Charles Evans, President & CEO of the Federal Reserve Bank of Chicago, said he expected two more rate hikes this year. Evans is also not a voting member of the FOMC currently, but he says he falls somewhere in the middle of the dot plots, implying he is for two hikes. He is generally seen as a centrist, so in line with Yellen, but he still sees two hikes. He said the Fed should probably have a "wait and see monetary response" absent more evidence of sustainable inflation. That is the same tune Yellen sang, and it must be reinforced that it includes two rate hikes.
Federal Reserve Bank of St. Louis President James Bullard discussed Fed policy on March 24 th. He said an April hike is possible and another rate increase "may not be far off," disturbing the peace a bit. However, Bullard has surprisingly wavered over recent months, and in his latest appearance he qualified his statement, saying "… provided that the economy evolves as expected."
San Francisco Fed Bank President John Williams spoke this morning in Singapore. The centrist urged the Fed to stay on track. Specifically, he said, " My view is essentially, let's just stay on track. Let's not get sidelined by the noise and distraction commentary can sometimes cause." He stressed that the problems of other economies are not ours, and that our economy is resilient. Williams does not vote for the FOMC this year, but his voice is important nonetheless. He sees a gradual pace of tightening wise.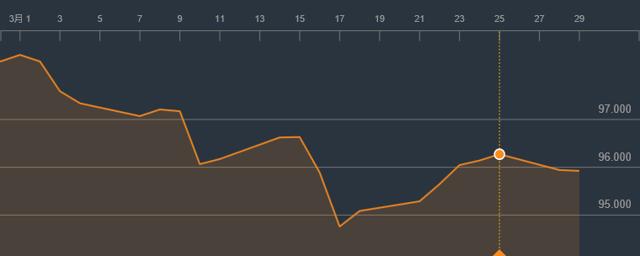 Click to enlarge
1-Month Chart of Dollar Index at Bloomberg
These sorts of statements from Fed leaders are exactly what have stoked renewed dollar strength of late, along with the events in Brussels. Dollar strength has worked against gold, taking away all the gains since the FOMC release and some.
| | |
| --- | --- |
| Precious Metal Securities | March 16 to March 28 |
| SPDR S&P 500 (NYSE: SPY) | +0.5% |
| SPDR Gold Trust (NYSE: GLD) | -3.3% |
| iShares Gold Trust (NYSE: IAU) | -3.1% |
| iShares Silver Trust (NYSE: SLV) | -2.8% |
| Direxion Daily Gold Miners Bull 3X (NYSE: NUGT) | -21% |
| Direxion Daily Gold Miners Bearish 3X (NYSE: DUST) | +19% |
| Market Vectors Gold Miners (NYSE: GDX) | -6.9% |
| Market Vectors Junior Gold Miners (NYSE: GDXJ) | -5.9% |
| Goldcorp (NYSE: GG) | -7.4% |
| Newmont Mining (NYSE: NEM) | -6.7% |
| Randgold Resources (NASDAQ: GOLD) | -2.2%* |
| Barrick Resources (NYSE: ABX) | -10.3% |
| Yamana Gold (NYSE: AUY) | -9.1% |
| Gold Fields Ltd. (NYSE: GFI) | -14.3% |
| Silver Wheaton (NYSE: SLW) | -3.2% |
| Coeur Mining (NYSE: CDE) | +2.6% |
Now, today, the dollar is weakening again on the latest comments of Fed Chair Yellen, which is following the soft consumer spending data that probably frightened the Fed chair a bit. If you've been following my column, you are aware of my original view and ground breaking report that consumer spending was sluggish in January and February because of the stock market volatility during that time. I anticipate March economic data will better reflect the market recovery since; already consumer confidence, weekly jobless claims and mortgage activity seem to do so. Now, that may not be in time for the FOMC meeting in April, but it certainly will be in time for June. As the Fed message evolves toward clearer indication of tightening again, gold should give way.
Gold should not overcome the Fed weight, even if the negative feedback loop for stocks and the economy evolves into a downward spiral for U.S. equities. That could happen on oil weakness, which I see possible on concern about the European economy. But, the dollar should strengthen on those same catalysts, especially if further civil disruption occurs overseas. Thus, I see gold at risk, with the best near-term support for it only arriving from significant terrorism in the United States. God forbid that possibility. I cover gold closely and am unbiased, having been long at the start of this year before turning short after significant gains were marked. For my regular views on gold, please do follow my column here at Seeking Alpha.
Disclosure: I/we have no positions in any stocks mentioned, and no plans to initiate any positions within the next 72 hours.
I wrote this article myself, and it expresses my own opinions. I am not receiving compensation for it (other than from Seeking Alpha). I have no business relationship with any company whose stock is mentioned in this article.