You may recall that last month's Consumer Confidence report for the month of February showed a steep drop with the headline index dropping below its average since 2000 and to the lowest level since last July. Well, it turns out that consumers weren't that pessimistic after all.
In Tuesday's report on Consumer Confidence for the month of March, the headline reading came in at a level of 96.2 versus expectations for a reading of 94.0. In addition to that, last month's report was revised up to 94 from an originally reported level of 92.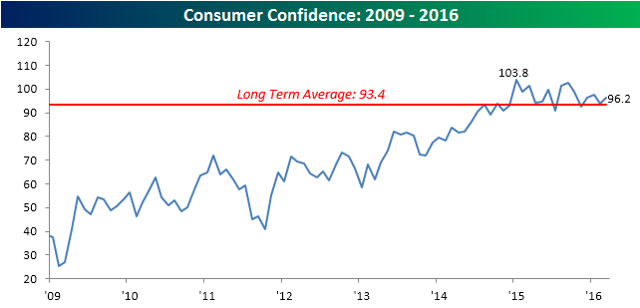 Click to enlarge
Apparently, the Conference Board had a bit of a problem measuring confidence among consumers with incomes between $35K and $50K last month. Again, you may recall that last month's report showed confidence among these consumers saw its largest one-month decline since October 2008. In the current report, though, confidence among consumers in this income bracket is back above January's level and February's reading was revised so that nearly half of its February decline disappeared. Odd.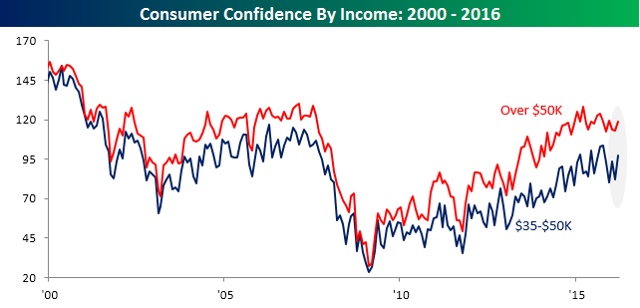 Click to enlarge