Oil's downturn has wreaked havoc with energy stocks, but the world's biggest vertically integrated oil producers have been holding up well. Total S.A. (NYSE:TOT), one of the biggest European oil producers based outside of Paris, has seen its ADR drop by just 15.2% since the beginning of last year. This compares against a decline of 23.2% witnessed by the broader energy sector and 39.5% drop from pure-play oil and gas producers, as measured by SPDR Energy Select Sector ETF (NYSEARCA:XLE) and SPDR Oil & Gas E&P ETF (NYSEARCA:XOP) respectively. And I believe Total will continue to do well.

But the market sentiment has improved substantially, ever since four of the world's biggest oil producers - namely Saudi Arabia, Russia, Qatar and Venezuela - met in mid-February and talked about the possibility of freezing output. Oil has gained roughly 50% from more than 10 year lows of less than $27 a barrel last month. Production from the US has been going downhill since last April. The markets are hoping that the world's biggest OPEC and non-OPEC producers might agree on capping output. All eyes are now on the next meeting scheduled for April 17 in which members of the world's ten biggest oil producing nations (except Iran and Libya) will discuss the supply situation.
In the best case scenario, if the main OPEC and non-OPEC members agree on some sort of price support plan, then that might fuel crude's sustainable recovery. In this case, the pure-play exploration and production companies, like Oasis Petroleum (NYSE:OAS) and Continental Resources (NYSE:CLR), that have borne the brunt of oil's collapse, should perform better. These companies have greater leverage to commodity prices than the majors.
But the reality is that the future outlook is still uncertain. That's because the major oil producing nations don't have a good track record of working together to stabilize the supply situation. Back in 2001, when these produces signed a similar agreement, Russia didn't deliver on its promise and kept growing its oil exports. On top of this, all oil producing nations that are due to meet next month are already pumping crude at peak levels and can't meaningfully grow output, according to an IEA official. The only exception is Saudi Arabia. Any agreement between the primary producers might turn out to be just symbolic and may not impact the supply-demand fundamentals. Besides, there are two major known unknowns on the supply side - the storage overhang and growing production from Iran - that could prevent further gains in oil prices.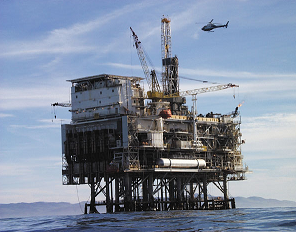 In short, despite the recent strength, the future of oil continues to look uncertain. In this environment, energy investors should continue to play defense and stick with the majors who've shown their resilience in the downturn. But most of the majors aren't cheap. Exxon Mobil (NYSE:XOM), perhaps the best positioned oil and gas producer in the downturn with one of the strongest balance sheets (considering its treasury shares), is priced roughly 20-times 2017 earnings estimates, according to data from Thomson Reuters. That's a lot to pay for an energy stock right in the middle of the downturn. But Total is the cheapest major in its peer group, priced just 10.6-times 2017 earnings estimates.

Total, like every other oil major, benefits from having a large downstream or refining business. The positive impact of the refining business, which usually performs better in a weak oil price environment and acts as a natural hedge in the downturn, was evident last year when its adjusted net operating income for the refining and chemical business doubled to $4.89 billion. This offset the negative impact coming from 55% drop in earnings from the exploration and production business.
But what's different about Total is that it has been reporting strong production growth, which also partially offset the negative impact of cheap commodity prices. Last year, the company's production rose 9.4% as it brought nine projects online. The company will bring four major projects online this year, excluding the recent startup of offshore project on Laggan and Tormore fields in British waters. Consequently, Total remains well on track to achieve an average of 5% annual production growth through 2019.
Total also managed to sell $4 billion of assets that strengthened its financial health. But more importantly, at a time when the oil producers were struggling with deteriorating fundamentals, Total actually managed to improve its balance sheet. The company's gearing, measured in terms of net-debt-to-equity, improved to 28.3% by the end of last year from 31.3% at the end of 2014.
As mentioned earlier, Total, which currently yields a little less than 6%, offers relatively safe dividends. The company has recently said that it is going to propose a dividend of €2.44 per share in the annual shareholders meeting scheduled for next month. This shows that the company is confident about its ability to fund the capital expenditure and dividends in 2016. And it makes sense.
Total is in a position to fund most of this year's organic capital expenditure of $19 billion, even if the cash flows continue to decline at the same rate as last year. Though it may continue to face a large cash flow shortfall, which was nearly $5 billion last year, and may have to pay cash dividend of nearly $3 billion, it has strong liquidity, with cash reserves of $23.27 billion and is eyeing asset sales of $4 billion. That should easily cover any cash flow shortfall, including dividends. Also note that the company is offering an incentive to investors take dividends as newly issued shares at a 10% premium. Shareholders will likely take advantage of this offer, so the actual strain on liquidity from dividends will likely be even less.
The only drawback of owning Total is that you may have to work with your broker on dealing with French taxes. But in return, you'll get to own an oil producer at a great price which has a large portfolio of refining assets, a solid balance sheet and offers relatively safe dividends.
Disclosure: I/we have no positions in any stocks mentioned, and no plans to initiate any positions within the next 72 hours.
I wrote this article myself, and it expresses my own opinions. I am not receiving compensation for it (other than from Seeking Alpha). I have no business relationship with any company whose stock is mentioned in this article.